Prince Albert II was in Tokyo earlier this week to observe the enthronement of the new Japanese emperor.
The new Emperor of Japan, Emperor Naruhito, was officially enthroned at a ceremony   at the Imperial Palace in Tokyo on Tuesday. The emperor took over the Chrysanthemum Throne in May when his father, Emperor Akihito, abdicated in favour of his son.  
The ceremony was "ritual-laden", with the new emperor proclaiming his intention to serve his people as a symbol of the state, representing them publicly on the world stage and at home.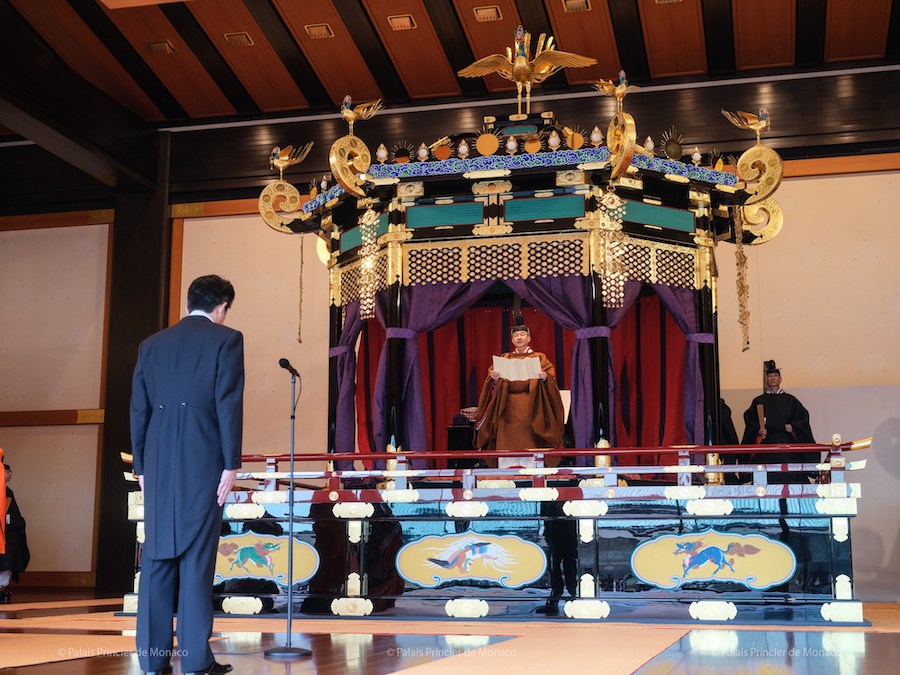 In addition to the Sovereign Prince, over 180 heads of state, ambassadors, UN representatives and leading figures from the European Union were in attendance. Notably absent were Naruhito's father and mother, who purposefully stayed away to make the message clear that they are now retired.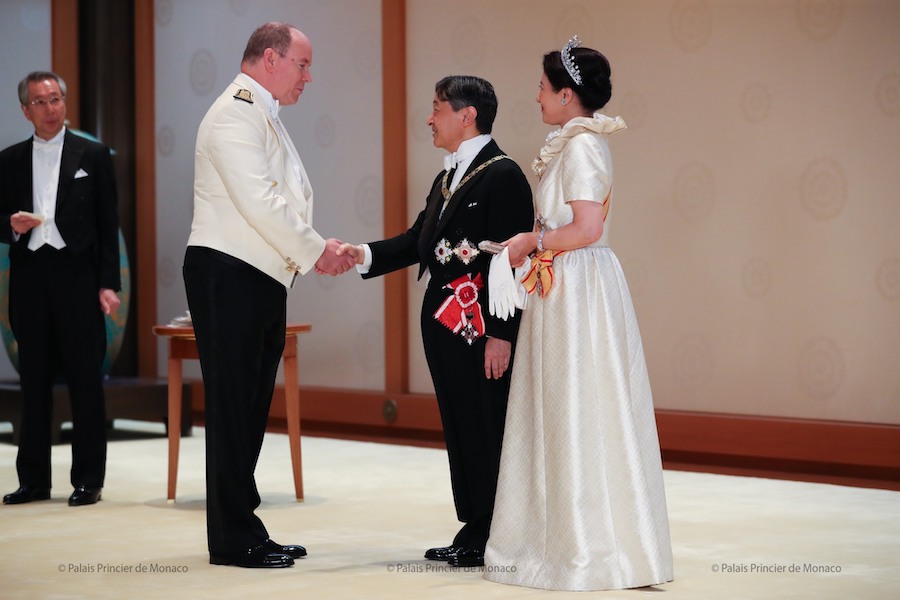 A dinner was held for 500 after the ceremony and there was a tea party the following day at the personal residence of the Emperor and Empress, Akasaka Palace, where his parents were present, as well as Prince Albert II, Prince Charles, King Gustaf of Sweden, Brunei's King Hassanal Bolkiah, Denmark's Crown Prince Frederick, and King Willem-Alexander and Queen Maxima of the Netherlands.
Naruhito is the 126th Emperor of Japan and his ascension marks the beginning of the Reiwa era, meaning Beautiful Harmony.