Prince Albert has honoured the people of Monaco who remained mobilised during the Covid-19 crisis with a special invitation-only summer concert at the Palace.
The second and last concert of the summer performed by the Monte-Carlo Philharmonic Orchestra was held on Thursday 6th August in the Cour d'Honneur of the Palace.
Prince Albert invited the health personnel, NGOs, workers, public service employees and traders from Monaco who had remained mobilised and at work throughout the period of confinement linked to the Covid-19 pandemic.
Ahead of the classical concert, the Prince personally thanked the "courageous people for their unwavering commitment" on behalf of the people of Monaco.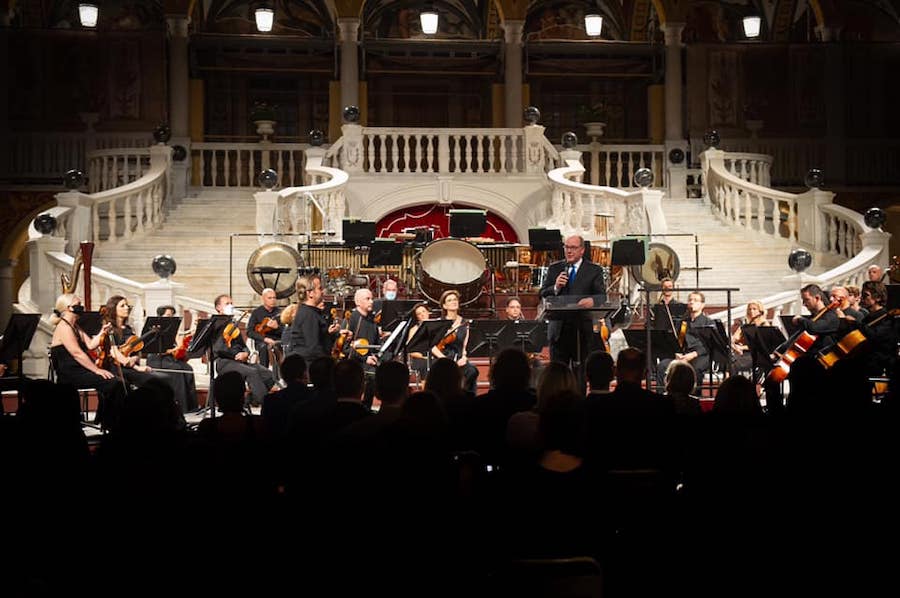 The concert was conducted by Juraj Valcuha assisted by virtuoso violinist Maxim Vengerov.
Works by F. Schreker, F. Mendelssohn, G. Bizet and R. Chedrine were performed.

Photos: A. Bastello / Prince's Palace