The French Institute of the United Kingdom, in London, the second Beyond The Walls Conference, organised by the Prince Pierre Foundation.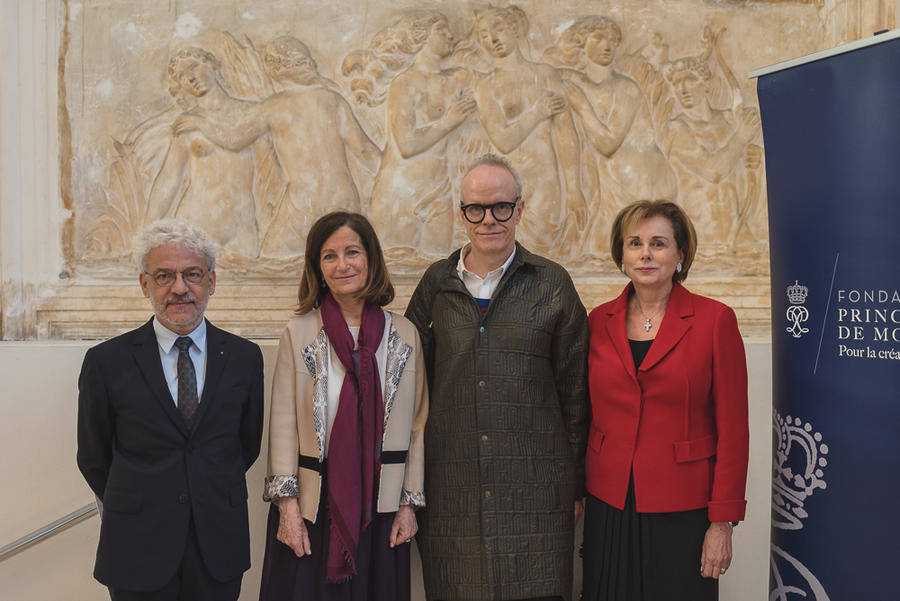 The Conference took place on April 16 in the presence of HE Mrs Evelyne Genta, Ambassador of Monaco, and Mrs Claudine Ripert-Landler, Cultural Advisor at the French Embassy in London and Director of the French Institute of the United Kingdom.
The theme of this conference, presented by Hans-Ulrich Obrist, a famous curator, critic and art historian, was: new experiences in art and technology (NEAT)
During this conference, Hans-Ulrich Obrist emphasised the relationship between technology and art. Drawing on examples of artistic projects, the speaker proposed to consider the artist as a significant producer of our future realities.
Hans-Ulrich Obrist is currently co-director of exhibitions and director of international projects at the Serpentine Gallery in London.
The next conference of the Prince Pierre Foundation will take place in Monaco, Thursday, June 27, at the Princess Grace Theater.
The writer, Alain Mabanckou, will address the theme of the Francophonie in a conference entitled: "Rethinking La Francophonie".