As part of his official tour of southern Italy, Prince Albert II has stopped in at the tiny village of Monteverde, a Grimaldi Historic Site of Monaco, much to the delight of residents.
Monteverde, Italy, is a small town of just 460 residents in the Avellino region. It was therefore a momentous occasion when, on 4th October, Prince Albert II came to visit.
The Prince was not there by chance, though. This well-planned trip included a meeting with Monteverde Mayor Antonio Vella, and the unveiling of the village as the latest in the network of Grimaldi Historic Sites of Monaco, with a sign being revealed at the entry to the town.
In addition to launching the new status, the Sovereign did a bit of sightseeing, visiting the Castello Baronale (Principi Grimaldi), built in the 9th century by the Lombards, which was the seat of the princely stronghold.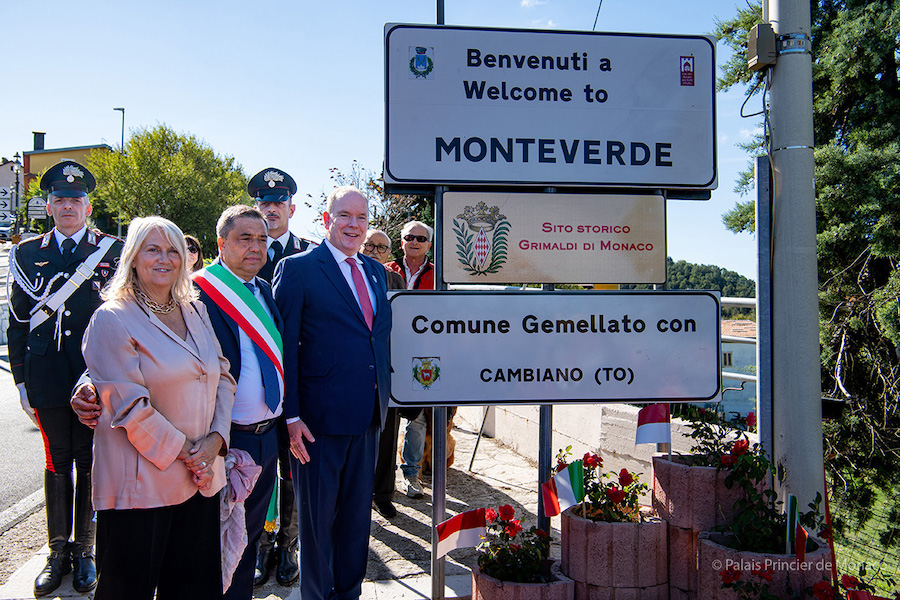 As a tribute to the ties the two places share, the local orchestra performed the Italian and Monegasque anthems, followed by an a cappella version of a verse of Monaco's anthem.
Prince Albert then revealed a commemorative plaque alongside Paola Spena, the prefect of Avellino,Vincenzo De Luca, president of the Campania region, and the mayor. Inside, the Prince and his delegation were able to view the remains of a fresco with an ancestral coat of arms still visible.
Afterwards, the Prince had a meet-and-greet with the townspeople, who had come out in large numbers to mark the occasion. The stay was concluded with a lunch offered by the municipality giving the Princely retinue a chance to sample local fare.
Photo credit: Axel Bastello, Prince's Palace