Prince Albert has helped to release seven adolescent seahorses into the wild as part of a project to repopulate the quickly dwindling species.
It comes as the first conclusions of a new study about the seahorse population in Monegasque waters carried out by the Prince Albert II Foundation, the Oceanographic Museum and its Monegasque Centre for the Care of Marine Species (CMSEM), the BIOTOPE design office, along with expert in European seahorses Patrick Louisy have been released.
Seahorses are considered to be "near-threatened" by the International Union for the Conservation of Nature (IUCN), the global authority on the status of the natural world and the measures needed to safeguard it. This status means the natural populations are in decline and could become extinct altogether if nothing is done to rectify the situation.
The study's aim was to gain information about Monaco's seahorses and their habitats, to determine the best course of action to protect them and to engage in relevant conservation activities.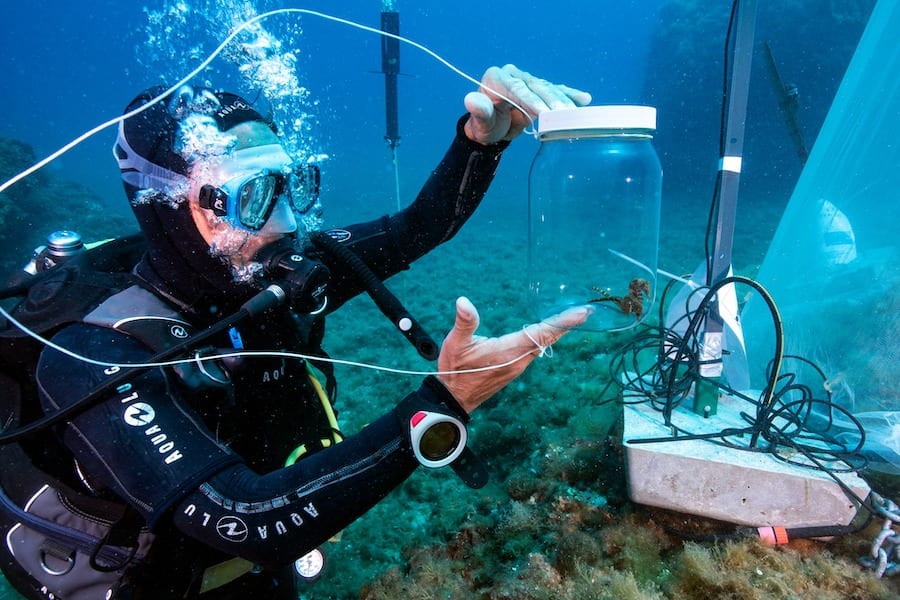 Volunteer divers from the Monaco Underwater Exploration Centre spent 160 hours underwater between June and September 2020 in order to acquire as much data as possible. The divers confirmed the presence of seahorses, specifically the Hippocampus guttulatus commonly known as the speckled seahorse, but were able to observe only three of the species in the wild.
The speckled seahorse, which is named for the white dots that cover their bodies, live in seagrass beds or coralligenous, of which there are many ideal spots for breeding in the waters off the Principality.
A pregnant male was captured, and the resulting babies were temporarily reared in captivity to ensure their viability. Prior to their sea release, seven of the juvenile seahorses were tested for genetic diversity. This was to ensure they wouldn't disrupt an already fragile recipient population. The findings were interesting in that the Monegasque variety had different genetic characteristics than other seahorses in the Mediterranean.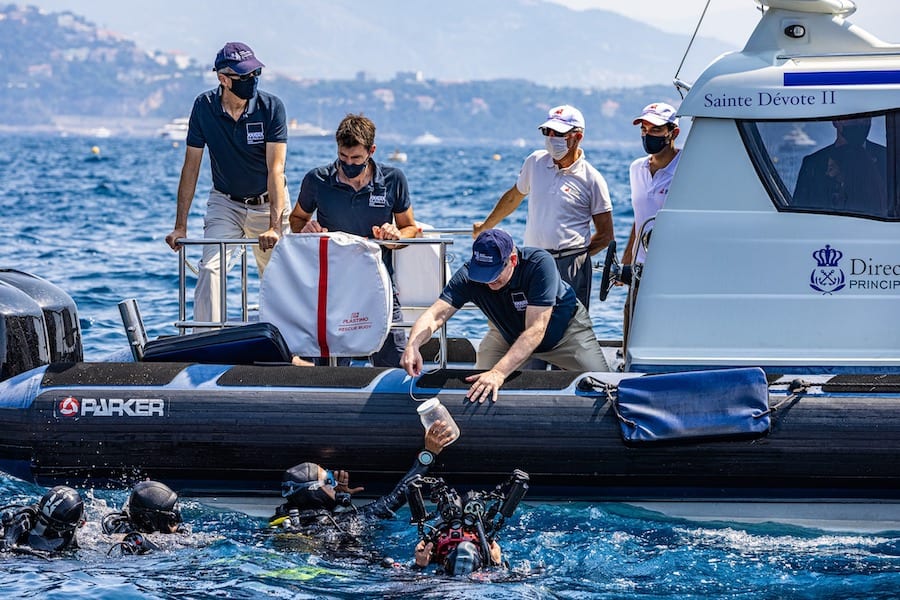 The young speckled seahorses, which will reach 12cm to 16cm when fully grown, were released on 16th June in the late morning at Saint Nicolas rocks and the Fontvieille dike in roughly 20 metres of water with the help of Prince Albert.
These juveniles and the existing population will now be monitored for five years via a photo-identification protocol, allowing animals to be identified from their individual natural markings. The photos will serve as a visual, with complementary observations such as passive acoustics and environmental DNA being used.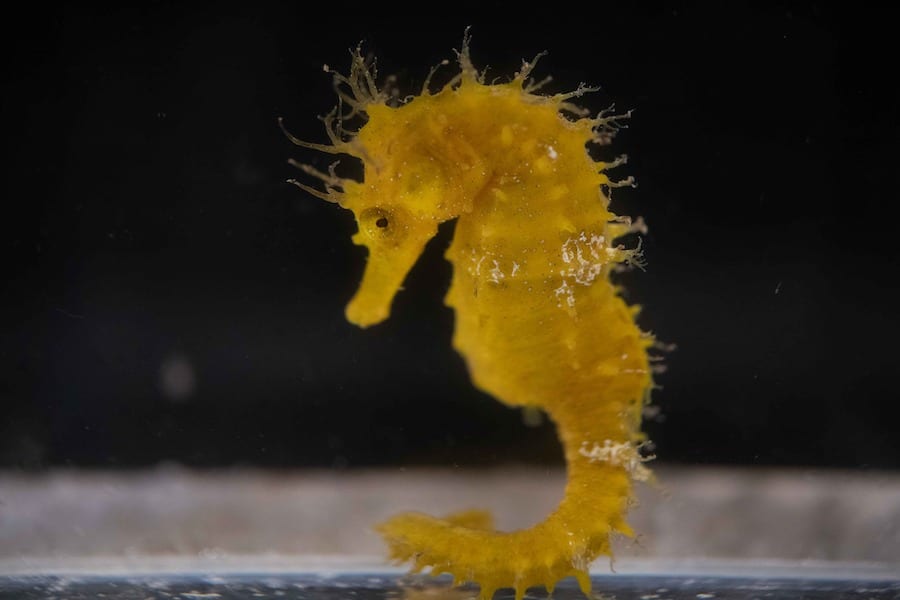 Passive acoustics is a sound process that makes it possible to monitor the attendance of a site by a given species. Environmental DNA makes it possible to study the presence of a species thanks to the DNA it leaves in its environment. These tools will make it possible to track their seasonal movements and better understand their habitats.

Photos by E. Mathon – Palais Princier, P. Fitte – Musée Océanographique, and M. Dagnino – Musée Océanographique