HSH Prince Albert II has made a cultural visit to the Setouchi islands in Japan, taking in local art exhibitions and famous museums.
The Prince visited the region on 29th and 30th October for the 4th edition of the Setouchi Triennale which presents outdoor art works. The Prince journeyed to the island of Naoshima and was able to meet the artists, and discover contemporary art creations and places transformed into works of art.
Guided by the internationally renowned Japanese architect Tadao Ando, Prince Albert also visited the Ando Museum and the Chichu Art Museum.
Designed by Ando and opened in 2013 during the 2nd Setouchi Triennial, the Ando Museum looks like a simple traditional house while the concrete interior presents a retrospective of the architect's work.
The Chichu Art Museum, also made of concrete and designed by Ando, opened its doors in July 2004 and offers a direct relationship between light and nature.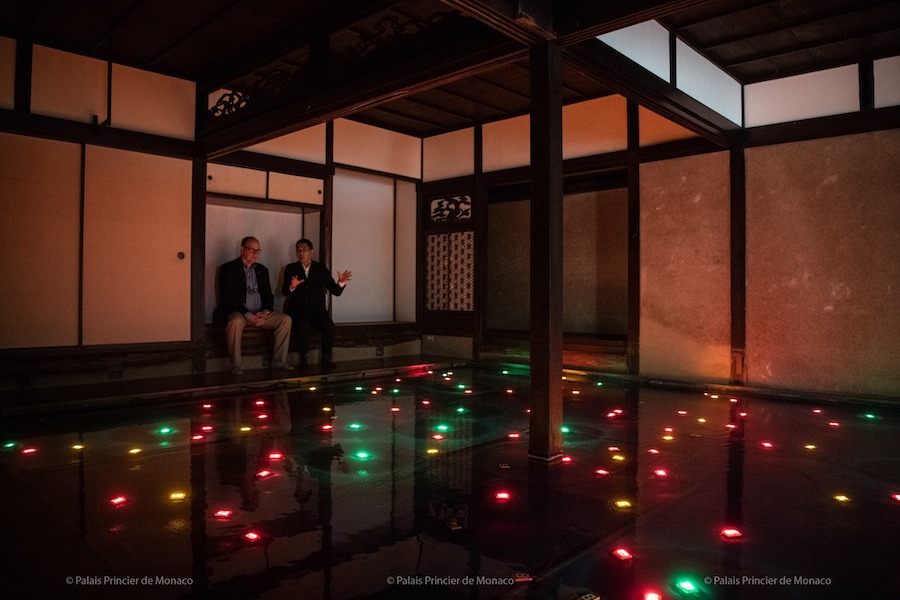 In 1995, Tadao Ando was the third Japanese to receive the Pritzker Architecture Prize, considered the Nobel Prize in architecture.
Meanwhile, at the port of Uno in the city of Tamano, the Prince, accompanied by young students, discovered the Black Sea Bream of Uno, a sculpture by the artist Shibata according to the Yodogawa technique, which uses waste and floating objects derived from the sea to create works of art.
© Photos: Eric Mathon / Prince's Palace