From 21 to 25 January, for the fifth consecutive year, the Directorate of International Cooperation (DCI) organised, on the Middle East-Mediterranean Campus of Sciences Po Paris in Menton, the "Winter School", a week of thematic lessons aimed at sensitising first-year students and creating vocations.
A privileged opportunity to promote Monaco's international image, this year's Winter School had the theme "Vulnerable Children in Africa and in the North Africa and Middle East Zone".
The speakers, all specialists in the world of cooperation and development, came from both local NGOs, such as Tahaddi in Lebanon, Bayti in Morocco or SamuSocial Malian, and international organisations, such as the International Committee of the Red Cross (ICRC), the World Food Program (WFP), the Office of the United Nations High Commissioner for Refugees (UNHCR) and the United Nations Relief and Works Agency for Palestine Refugees in the Near East (UNRWA).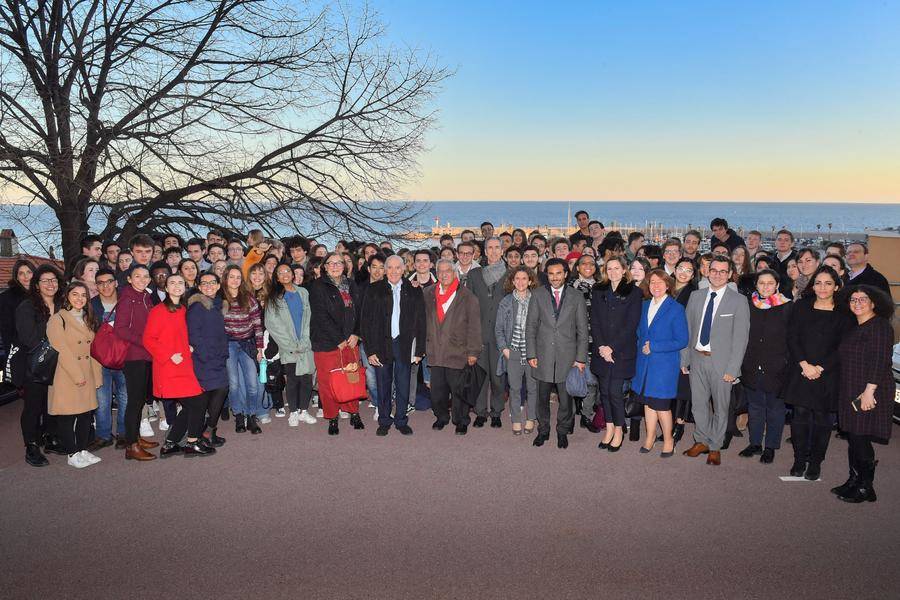 During five days of roundtables, conferences and thematic workshops, the 130 or so students from over 40 nationalities of the Sciences Po campus in Menton were able to learn about the fundamentals of development aid and the specific challenges of theme vulnerable childhood.
The Monegasque Cooperation intends to transfer knowledge and create vocations for these future leaders to serve vulnerable populations in developing countries.
To close the fifth Winter School in the presence of Mr. Gilles Tonelli, Government Counselor-Minister of External Relations and Cooperation, Dr. Xavier Emmanuelli, founder of Paris Samusocial and Samusocial International, former Secretary of French State in charge of the Emergency Humanitarian Action, exposed the condition of children in exile.