Prince Albert II and members of the Princely family inaugurated the new Collection of the Prince of Monaco's Automobiles on Thursday, as the museum moves from Fontvieille to Port Hercules.
Following Thursday's inauguration, the Collection will open to the public from Friday. Valérie Closier, director of the Collection said, "This Collection should be open to all and interest a large public. We have to make it lively so that even the locals come back regularly to discover new things."
The Collection's new site is even closer to the heart of Monaco's racing history. On the edge of the famous "piscine" section of the iconic Formula 1 circuit, the new 3,500m2 unit will house 70 vehicles, which all hold a notable place in the history of the Principality.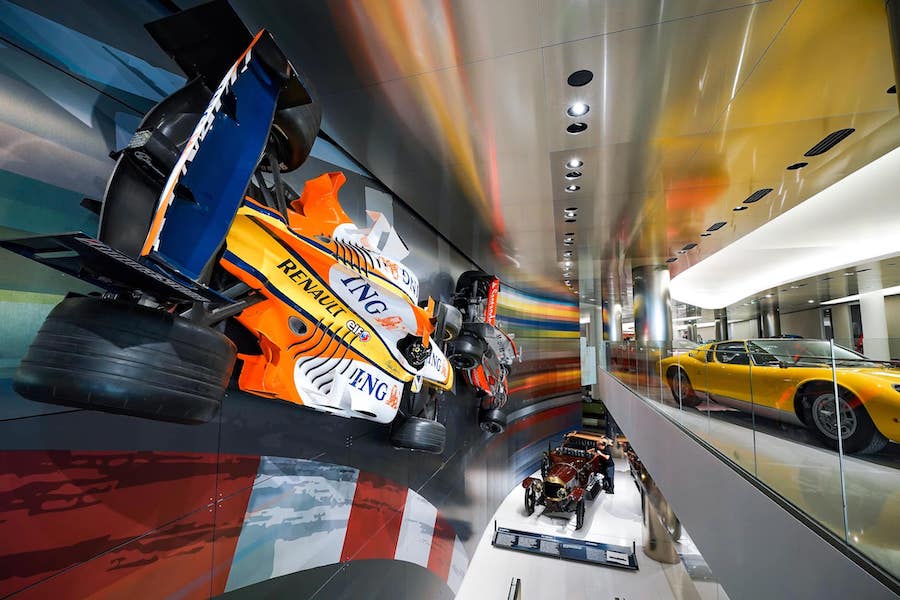 From Formula 1 cars that cling to the walls of the Collection, to more personal pieces including those in which Princely family weddings took place… for automobile fans both within and beyond Monaco's borders, there is something for everyone.
The new Collection also hopes to be more immersive. As well as giant screens which broadcast films, touchscreens also allow visitors to more actively engage with the cars. Not only is it possible to discover the characteristics of the cars, it is also possible to digitally visit the interiors of some of these historic vehicles. "In this way, we in some way enter into the intimacy of the Princely family," said Closier.
In modernising and relocating, the Prince's Collection orients itself more at the heart of the Principality's rich automobile history and offers unprecedented access to that history.
Photo by Michael Alesi, Government Communication Department