The young scouts and guides of Monaco have received a special visit from the Honorary President of the outdoorsy association, Princess Caroline of Hanover.  
The Association of Guides and Scouts of Monaco is in good company. The scouting movement, founded in 1917 by Lord Robert Baden-Powell, today has over 50 million members in 217 countries around the globe.  
Scouts come from all walks of life, giving young people a chance to mix with others from different backgrounds, nationalities and religions. In Monaco, the scouts have been active since 1918 under the patronage of French Scouting, before becoming independent members of the World Organisation of the Scout Movement in 1990. Girl Guides came into being in 1963.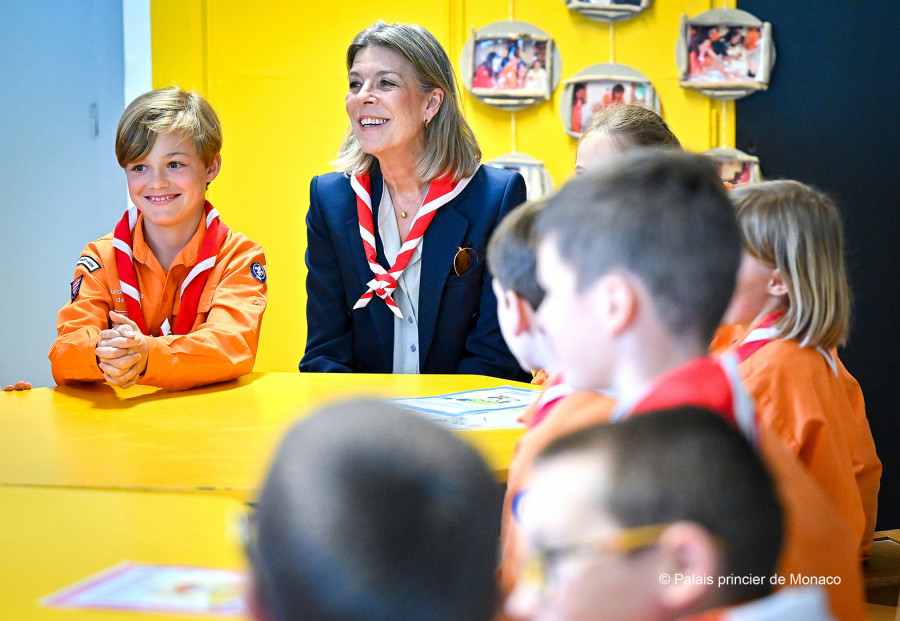 The organisation has been a co-ed endeavour since 1992, a positive sign of the times and a break with the past, when boys and girls were kept apart.  
TAKING CARE OF BUSINESS
Whilst the Princess' visit was certainly partly social, she also was there to handle affairs. She visited a selection of exhibitions and shared several activities with the members before signing the association onto the Energy Transition Pact, the national plan to lower environmental impact and greenhouse gas emissions that was created in 2018 by the government.  
The day also included meetings with Marie-Hélène Gamba, the president of the association, as well as the director of the Center d'Accueil du Scoutisme, Franck Reynier. 
Sign up for the Monaco Life newsletter. For the latest news, follow us on Facebook, Twitter, and Instagram.  
Photo credit: Michael Alesi / Palais Princier de Monaco