Representatives of the Princess Charlene Foundation have taken to the streets offering protective medical masks to the public free of charge. Even Mayor Georges Marsan joined in, distributing the masks at various points around the city on Wednesday.
The initiative was the brainchild of Princess Charlene and her brother Gareth Wittstock, Secretary General of the Princess Charlene Foundation, who wanted to provide high quality protection to Monaco's residents against the coronavirus.  
The 5,000 masks were made by Italian firm SCICON Sports, a leading maker of cycling bags and protective eyewear, who have pivoted their focus from sport to public health during the crisis.
The masks are made of a high-performance fabric, and though time has not permitted them to receive formal official ratings, they comply with the most rigid standards of protection. The masks can be washed up to 40 times in water as hot as 60ºC without significant degradation.
They feature the #strongtogether slogan being promoted in the Principality. This encouraging message of "unity and solidarity" has been pushed by both the Princess and HSH Prince Albert II during the health crisis.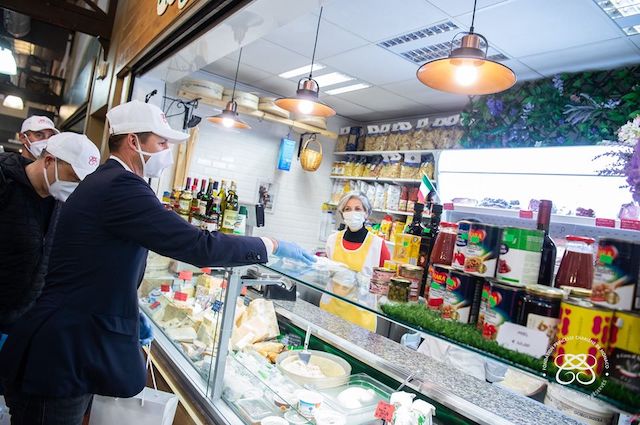 Volunteers distributed the masks at the Condamine market, Fontvieille Shoppong Centre, and at several food-related businesses and places of interest with the blessing of and help from the Monaco City Council. Foundation Ambassadors such as Monegasque Formula One champion Charles Leclerc and world champion free diver Pierre Frolla have also joined in the campaign.
The Princess Charlene Foundation's representatives reminded the public that wearing a mask was no substitute for respecting the rules of lockdown. They emphasised that social distancing regulations must still be complied with despite the added protection.