Princess Charlene's brother and Secretary General of the Princess Charlene Foundation, Gareth Wittstock, has visited the Principality's Olympic athletes to offer them the Foundation's signature protective face masks.
Gareth Wittstock, on behalf of the Princess Charlene Foundation, made two stops on Friday 8th May to deliver face masks bearing the #strongtogether logo to Monaco's Olympic and Special Olympic athletes.
Mr Wittstock hand delivered masks intended for the 50 Monegasque Olympians to Jeremy Bottin, President of Monegasque Association of Olympic Athletes (AMAO).
He then went on to meet Pierre Van Klaveren, President of Special Olympics Monaco, where the men visited the local athletes from the Special Olympics, again, offering them the protective masks.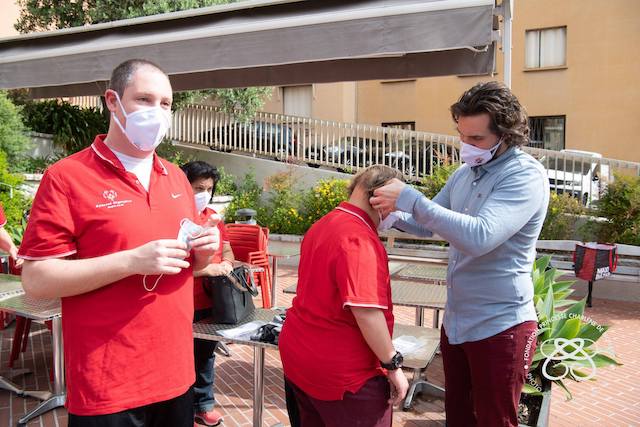 The athletes, who like the rest of Monaco, have been confined for several weeks, were delighted by the visit.
It was a busy day for Mr Wittstock. He started in the morning by taking masks to the Principality's Association for the Disabled, which works to help improve the day-to-day lives of those living with disabilities.
The Special Olympians are currently organising their new post-confinement training schedules. They are looking forward to competing again soon, namely in the Special Olympics Winter Games being held in the United States in 2022 and in the Summer World Championships in Berlin in 2023.
Princess Charlene has been Honorary President of the Special Olympics Monaco since 2012.