Qantas has revealed what the future will look like for its first and business class flyers on Project Sunrise, a network of "ultra long-haul" flights between Australia, New York and London. Here's a sneak peak of the luxury cabins.  
From late 2025, the world's safest airline and Australia's flag carrier Qantas will be flying non-stop from Australia – Sydney and Melbourne – to New York and London. And if you thought avoiding lengthy lay-overs was a luxury, just take a look at what passengers in first and business class will be enjoying in-flight. 
Up at the front, first class flyers will feel like they're in a mini "boutique hotel" rather than an airplane, with an "extra-wide fixed bed, separate recliner chair, personal wardrobe, dining table for two and a 32-inch ultra-high definition TV".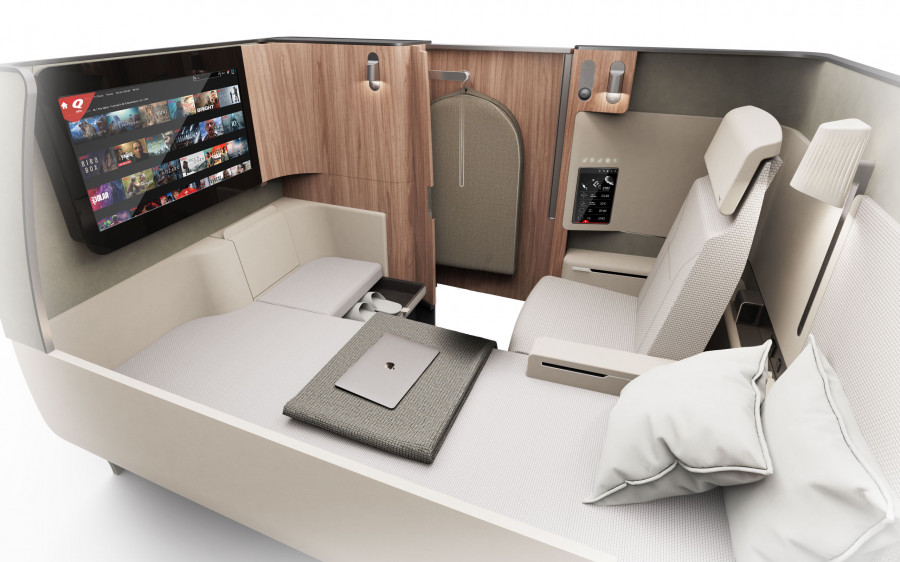 Each business suite will have access to an aisle and sliding doors will be fitted for the times passengers want to switch off after stretching their legs. Other features include a generous two-metre bed and plentiful storage. Even a dining table has been integrated into the space, alongside a TV and wireless induction charging.  
High-speed Wi-Fi will be available to both sections following completion of key satellite launches that will eventually cover the Qantas international network. 
To give passengers more space on these flights, which will encompass two sunrises, Qantas' 12 Airbus A350s have been reconfigured to seat 238 rather than 300 passengers, as used by most other carriers.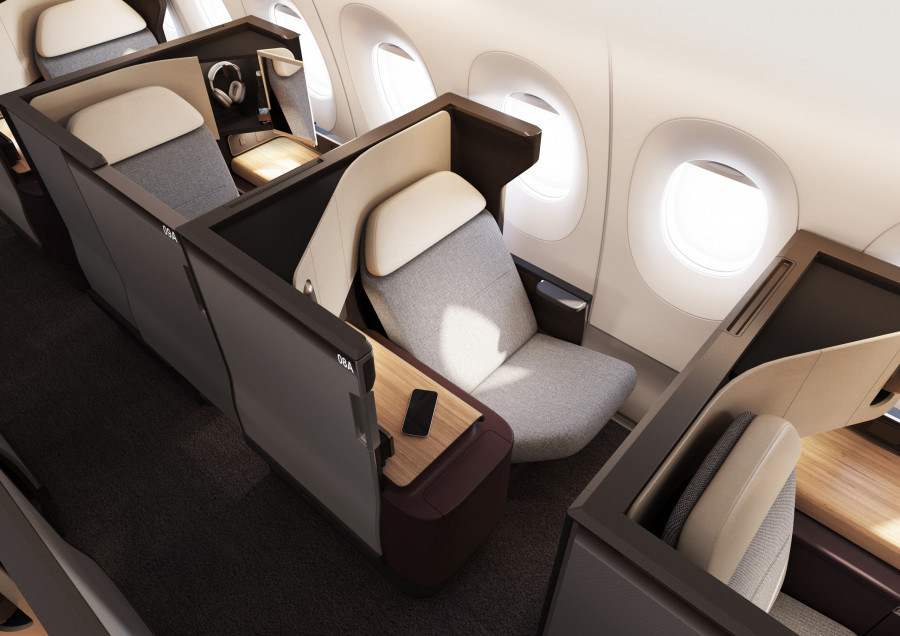 The airline has also worked with numerous scientists and specialists, including sleep experts from the University of Sydney's Charles Perkins Centre, to ensure maximum comfort on the long journeys.  
"We began designing this aircraft cabin five years ago, working with Airbus and Qantas to maximise space, as well as creating a tailored lighting program that will influence mood and sleep patterns," says designer David Caon. "All the design and service elements will work together to significantly improve in-flight comfort, convenience and health and wellbeing, and help minimise the old nemesis of jetlag." 
Sign up for the Monaco Life newsletter. For the latest news, follow us on Facebook, Twitter, and Instagram. 
Images courtesy of Qantas