The Grimaldi Forum broke records across the board in 2019 and it is hoping to follow that up with another exceptional programme of events in 2020, which marks its 20th anniversary year.
Around 400 people gathered on Tuesday night for the Grimaldi Forum's annual meeting, where the results of the previous year are traditionally shared and the agenda for the coming year is revealed.
During her speech, Sylvie Biancheri, Director General of the Grimaldi Forum, revealed that Monaco's premier conference centre hosted a staggering 117 events in 2019, while 290,000 visitors passed through its doors, a healthy jump on the previous year which saw 98 events and 250,000 visitors.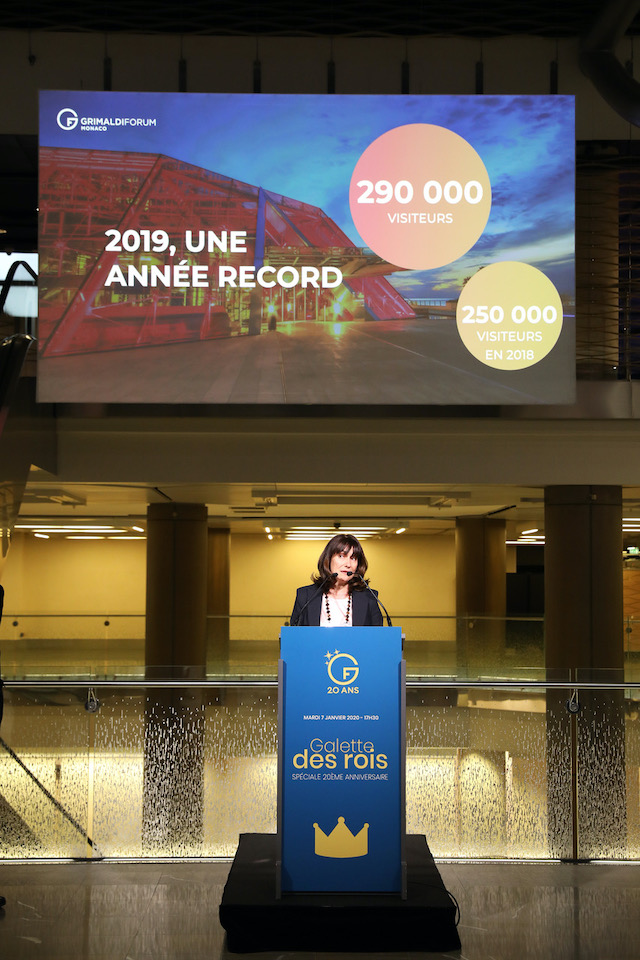 Financially, the Grimaldi Forum was a huge success as well. Turnover exceeded €21.5 million, a 20% increase on 2018 and the fifth consecutive year of growth. The spinoffs for the Principality amounted to €68 million, compared to €50 million five years ago.
The official 20th anniversary of the Grimaldi Forum will be marked in July, with a host of retrospectives and surprises, but the party will continue all year with an exciting variety of shows and events worthy of its reputation.
March will bring the great masters of tango to our shores all the way from Buenos Aires to perform for enthralled audiences in Tango Fire.
Legendary rocker Iggy Pop will play the Forum in April, while the centre will host the world premiere of the latest James Bond thriller Dying Can Wait. There is even talk that 007 himself, Daniel Craig, might attend the screening.
The musical, Priscilla, Queen of the Desert, takes a cue from the cult film of the same name, entertaining crowds with the best hits of the disco era and beyond.
Finally, from July to September, the Grimaldi Forum will be holding an exceptional exhibition-event entitled 'Monaco and the automobile from 1893 to present', which will showcase more than 50 historic cars having participated in former Grand Prix or Monte-Carlo rallies, as well as a selection from the Prince's own collection.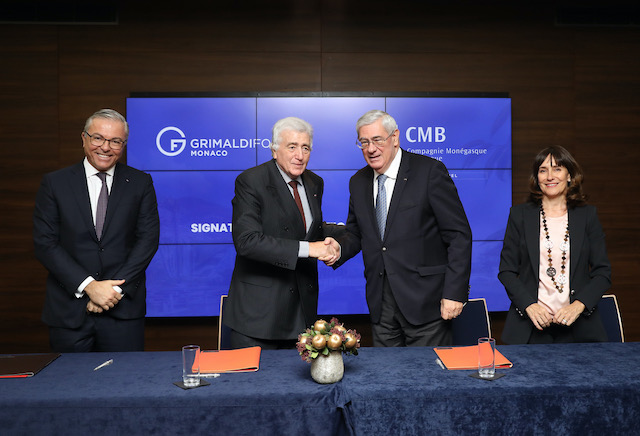 Meanwhile, the Grimaldi Forum and the Compagnie Monegasque de Banque (CMB) have resigned patronage agreements to remain in partnership.  
The Grimaldi Forum and CMB have a relationship which spans 15 years, when the bank first joined forces with the convention centre to help fund the development of major exhibitions. This initial partnership soon expanded to include all cultural events as well, paving the way for a host of exciting events and forward-thinking exhibits over the years.
President of CMB Etienne Franzi and CEO Francesco Grosoli both expressed their commitment, saying "The active Patron policy of CMB confirms its will to contribute to the cultural influence of Monaco. We are very committed to associating with partners whose image enhances the Principality and our house."