Nice Côte d'Azur Airport is trying to stay ahead of the growing number of passengers passing through its terminals with a series of renovations and expansions designed to improve the customer experience. Here's how these plans are affecting flyers from Terminal 2.  
VIP Lounges
The Levity VIP Lounge in Zone B of Terminal 2 has closed amid significant renovations of this section of the airport. The lounge itself is getting a makeover too, which has required the temporary closure of Starbucks, Aelia Duty Free and the SoNice/L'Occitane en Provence boutiques in the vicinity. Although a new pop-up version of the Aelia Duty Free has been erected, the changes mean that once beyond passport control, passengers will have very little choice for refreshments and snacks.  
The Infinity VIP Lounge in Zone A, before going through passport control, will remain open.  
New menus
For the average passenger who wants to get a bite to eat before their flight, there are some enticing new options inside Terminal 2 before you reach the designated zones.  
At the Restaurant Estivale, Chef Bruno Oger and resident Chef Nicolas Vie are inviting guests to dine on a classically French menu with modern and seasonal touches. Starters include escargots de Bourgogne and an autumn tartlet with mushrooms, hazelnuts, Comté and celery cream while sophisticated meals such as free-range chicken served with snappy carrots and topped with a grapefruit-perfumed gravy await. Menus start at €32 and there is an extensive carte des vins.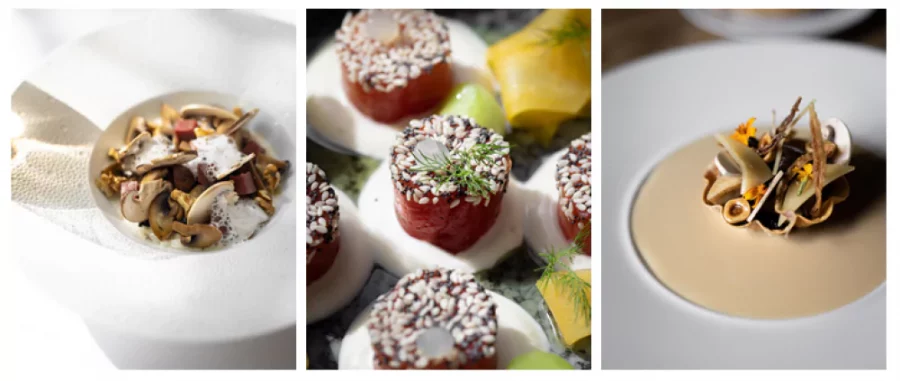 Over in Terminal 1, a Chef Thierry Marx-created menu is on offer at Restaurant La Plage, where delicious dishes like hearty fresh pasta with pesto, seared tuna entrée and loaded salads are freshly prepared.  
Join the Monaco Life community – the largest English media in the Principality. Sign up for the Monaco Life newsletter, and follow us on  Facebook, Instagram  and  LinkedIn.  
Main photo by Monaco Life