A defensively porous but offensively spectacular AS Monaco Basketball beat Euroleague's bottom side Milan (101-88) on Thursday to keep pace with the leaders and bounce back following consecutive European defeats.  
Against his former side, James ran proceedings in the opening phases, registering an unreplied eight-point streak to give Monaco an early lead. Whilst the Roca Team were nearly in full flow offensively, they lacked the same intensity in defence, and couldn't stop bleeding points, allowing ample room for Milan to cause harm from outside the key, which they duly did. 
Elie Okobo's playmaking and shooting efficiency kept the scoreboard ticking, as every player that entered onto the court contributed, including debutant Chima Moneke, who took just seconds to make his mark with a T2 while attracting the foul. 
By half-time, both sides had pierced the 50-point mark, and a mammoth scoreline was set to be recorded. Attacks continued to reign in the second-half, with Milan quickly erasing Monaco's seven-point half-time lead, restoring parity midway through the third quarter (70-70). 
However, the Roca Team then hit the accelerator once more. James kicked things off with a T3, which lifted the crowd. Donta Hall and Okobo, who was impressive throughout, then combined; the former finishing with one of his signature dunks. Alpha Diallo then hit on the break to begin to take the game away from the Italian side (80-72).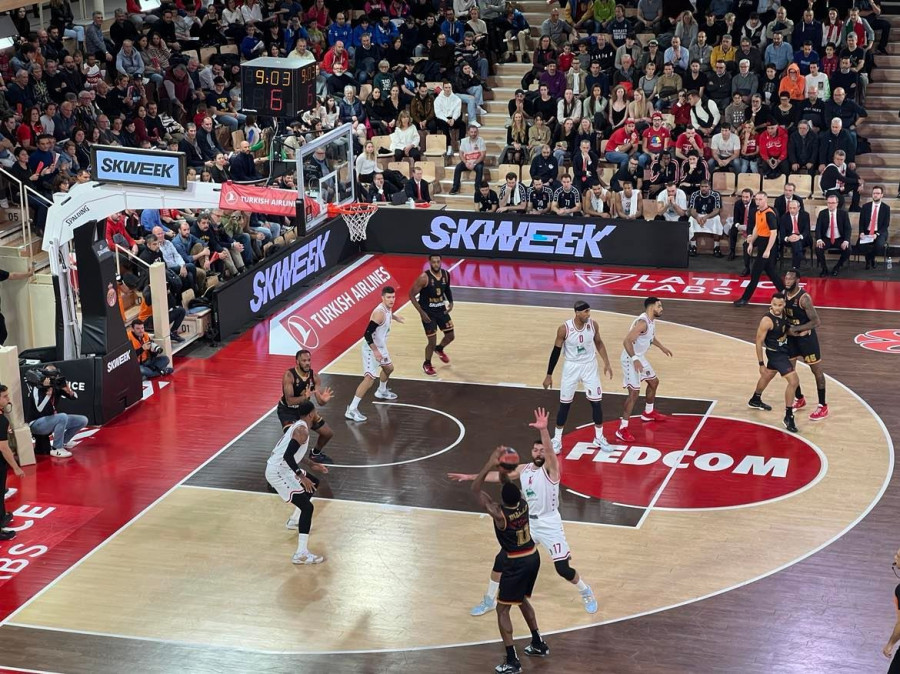 The American then struck early in the final quarter with another T3 to deflate a Milan side that were starting to feel their way back into the game. The Roca Team finally found their defensive bite in the final quarter and began to make the decisive break, Jordan Loyd registering a T3 that killed the game as a contest (90-78). 
As both sides tired, the efficiency and intensity notably dropped, and whilst the Roca Team didn't make the 114-points that they were on course to reach at half-time, they did nonetheless breach the 100-point mark. Against the Euroleague's bottom side, Sasa Obradovic's men were run closer than perhaps they expected, but the result was ultimately secured (101-88). 
Post-match Sasa Obradovic said that he was happy to have provided a spectacle for the fans.
"Everyone who came here enjoyed the basketball, this is what they wanted to see," he told Monaco Life, continuing, "Everyone contributed. I'm satisfied with all the players that played. It was a collective win. Milan haven't played well recently, but that wasn't the case tonight. They scored lots of hard shots, but we found a way to control the game, especially in the fourth quarter. It is always good to protect the home court."
Main photo by AS Monaco Basket