Moneke is forced to watch on as his teammates train at the Salle Gaston Médecin, as he hobbles over for an interview with Monaco Life. The Roca Team's newest recruit is nearing the end of an injury recovery period, but his effervescence and warmth shine through.
Moneke has integrated seamlessly into this AS Monaco Basketball team, which fresh from their Coupe de France triumph, has a genuine shot at further domestic and European glory this season. His status as a firm fan favourite attests to that integration. The rapport that he has created with the Roca Team faithful is built to last. The nomadic Nigerian player's stints at previous clubs have been ephemeral – his most recent spell with the Sacramento Kings lasted just months – but at Monaco, Moneke hopes he has reached the end of the road, as he tells Monaco Life.
Monaco Life: How has it been joining midway through the season? 
Chima Moneke: I feel as though I could do more; I always feel that way. This is the first time that I've joined a team in the middle of a season, but this is the highest level that I've played. We're having so much success in both competitions, and we're so talented in every position, and I haven't experienced this before. I've never been on a team where I don't need to contribute heavily. There are games that I could play for 25 minutes, and then the next time just five. We have talent in every position, and coming in and being the new guy, things won't fully click until next season. I'm just happy to be on a winning team and contribute in any way that I can.
You have managed to become a firm fan favourite. Is that the case everywhere you go? 
That's what I care about the most, and I feel as though that's very accurate. It's the type of person I am, the way that I play. I don't feel as though I'm above anybody, and I like to give the fans a show whether it's laughing with them in a dead ball situation or doing some crazy celebration. I've always been that sort of person. I embrace all of it. If I'm a fan watching the game, I want to watch personalities, entertainment, highlights and people that don't feel as though they're above me, as a fan. I try to be that for them.
You've played in Spain and then of course in the USA, but all roads in your career seem to lead back to France… 
When I left France after three years, I didn't think I'd come back, but I always said as a joke that the only place I would come back to was Monaco. It has an interesting ring with my surname. I want to be here for years to come.
You of course played in the NBA. How was that experience, and is it somewhere you aspire to return? 
I don't have any regrets. I don't like to think with regrets. Things happen the way they're supposed to; whether that's good or bad. My NBA experience wasn't what I hoped it to be, what I visualised it to be, what I dreamt for it to be, but it happened for a reason. I could have gone to Utah or Minnesota, but I went to Sacramento, and that's what I was supposed to do, and it's led me here. This is a place where I feel I can be for years to come. I want to get my jersey retired here, I want to have kids here.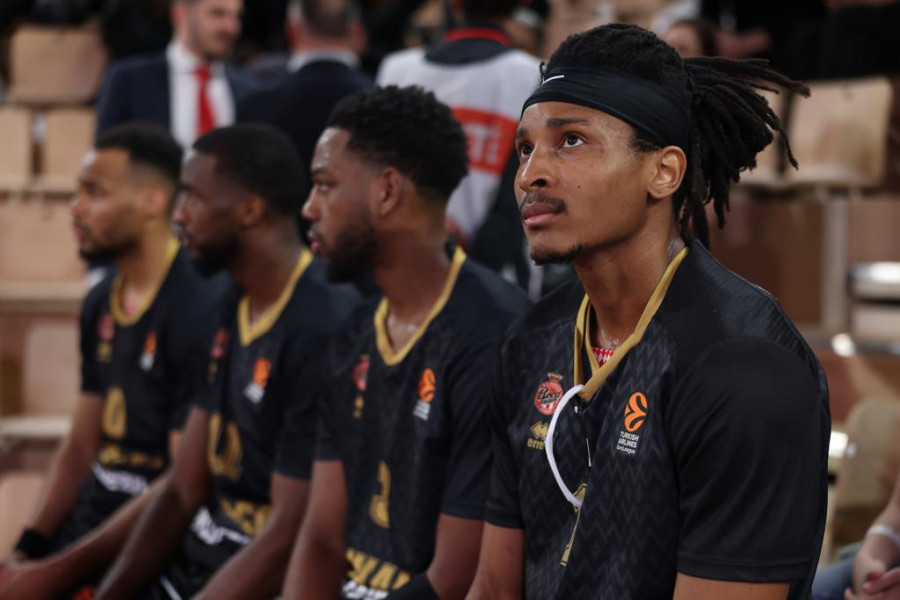 I thank Sacramento for the opportunity and getting cut for the NBA is a privilege. I achieved my dreams, and it didn't work out, but I scored in the NBA. No one can ever take that away from me. I played against the greatest player of all time – Lebron (James), who is kind of my idol. I've achieved a lot of things, and I'm grateful for it all.
You've had a nomadic career, but it's something you've experienced from a young age with your parents being diplomats… 
Up until 17, I moved because of them. I never would have gone back to Australia for high school if it wasn't for their job. I grew up travelling. I thought that was normal, and I didn't understand that my life was different to most people's until I got to Nebraska when I was 17, and that's when I realised that I'd lived an interesting life, that I'd done things that most people weren't able to do.
Were you ever pushed down the diplomatic route? 
I was never pushed. Nigerians are notorious for saying that they want their kids to be lawyers, engineers, doctors, nurses, and maybe the next president. Before any sports activity, that's what they say they want them to do. For me, I knew that wasn't in my plans.
I wanted to be a football player growing up. That was my goal until the age of 13. I started watching basketball because of Lebron three or four years before that. I just knew that I wanted to play sports, and at the time it was football. Then I moved back to Australia and I was maybe 6″1 at the time, and I wanted to try playing basketball, and my friends at the time wondered if I played.
My interest peaked from there. I wasn't that good, and then I'd say in 2015, I was cut from a state-representative team that I was supposed to make, and at that point, I said no one was going to stop me from achieving my dream. I focused completely on that.
So you really went from getting into the game by watching Lebron to playing against him. It's quite the journey… 
I was eight when he got drafted into the league and I started watching him. When I really started loving it and when I really started to get emotionally attached to his game was around 2005/06. It was always a dream to be on the same court as him. When I heard that we had the Lakers twice in the pre-season, you know, life is crazy…
What is the biggest difference between the Euroleague and the NBA? 
Spacing, tactics and it's [Euroleague] more of a team game. There is less reliance on individual talent. There are very talented players here, but you have to play in a system. That's why a lot of guys struggle. Some guys are put in a box, where they have to sacrifice, check their ego at the door, do what the team needs them to do, and if you're lucky and you're one of the two, three, maybe four guys that get to play how they want to play, then that's fine, but most players have to be role players. In the NBA, for example, you score on one [kind of] play, with the players getting a pick-and-roll and exposing the weak defender and keeping doing that over and over. Here it's like, "Let's run through our plays and do it as a team."
Would you say that the Euroleague is getting stronger, and growing as a brand? 
Absolutely! It should still be watched more and praised more. I think it's the best quality basketball. Obviously, the NBA and the playoffs are at a different level, but every Euroleague game feels like a playoff game in the NBA. The way that the fans treat it, how competitive it is, that's why I think that the Euroleague is the best quality of basketball. I love it!
Did you come into the team thinking that this team could win the Euroleague? 
Even when I was with Sacramento, I was still watching Euroleague games and paying attention to what was going on. Monaco was one of the teams that I was watching intensely. I had a feeling I could help this team, and knowing the project they were building, and all the things that were going on for them, part of me was wondering what it'd be like to be here before it came to fruition.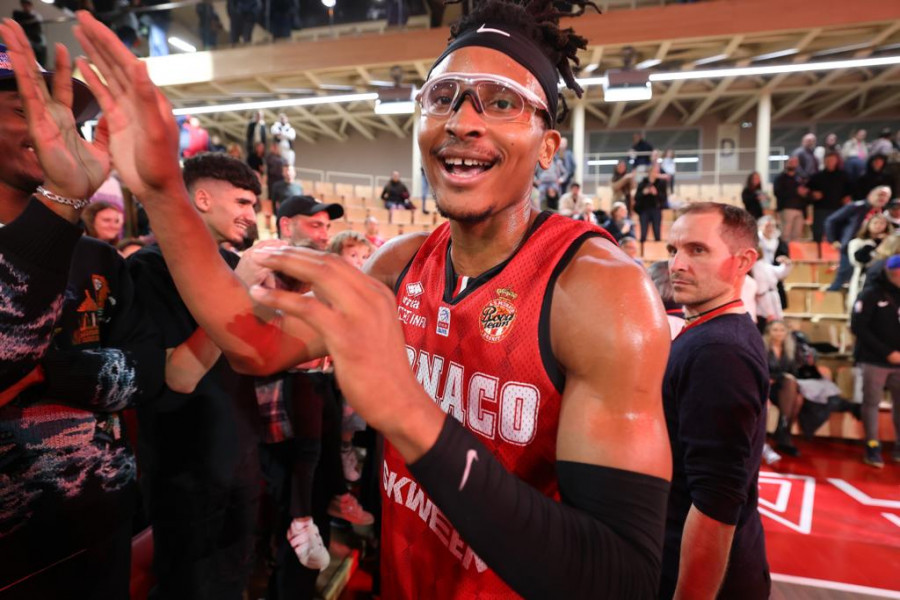 They were very talented and made the playoffs in the first year last year and they wanted to take the next step, and I feel we have the talent to win it all. There are few teams that can genuinely say that. Even before coming here, I considered them as one of the favourites.
You faced Monaco when you were playing for Orléans. Do you see a big difference between the Roca Team you faced and the one you now play for? 
They were in the EuroCup then, and it was the season that they won that. My teammate at the time, Paris Lee, then ended up coming to Monaco last season, and I talked to him about a lot of things. I always had a connection to Monaco from when we played that game here. Visually, the stadium is much better. The red and yellow seats at the time weren't the best combination, but it's pretty now, and it feels different. I see the project, I see the difference, I see how much they believe in what they're doing. We have a great president, who is trying to build a culture and bring in guys that will be here for a while. I love his energy and his passion, and he's a big reason behind me wanting to be here for the rest of my career.
You're all in on this project. What has created such an attachment to the Roca Team so quickly?
Throughout my whole life, there has been a lot of movement and a lot of travelling. Even until this day, people ask where I live and I don't have an answer for them. I say, "I play here for the season, then for the off-season, I can be in LA or Australia." I don't have a house. I want to have a home. I want to make Monaco my home. My ultimate goal is to retire here, to have my jersey retired here having played seven, eight, nine years here, whatever it is. Obviously, that's a long time, and a lot of things need to happen for that to happen, but that's honestly my goal. I've played for seven different teams in my five years. I want to be here for the rest of my career.
Sign up for the Monaco Life newsletter. For the latest news, follow us on Facebook, Twitter, and Instagram. 
Photo by Direction de la Communication