Roger Federer may be out, but Novak Djokovic, Rafael Nadal, Alexander Zverez and Stefanos Tsitsipas will all be fighting it out on the clay court at the next Rolex Monte-Carlo Masters. This year's lineup has just been revealed in Paris, with 25 out of the 30 best world players heading to Monte-Carlo.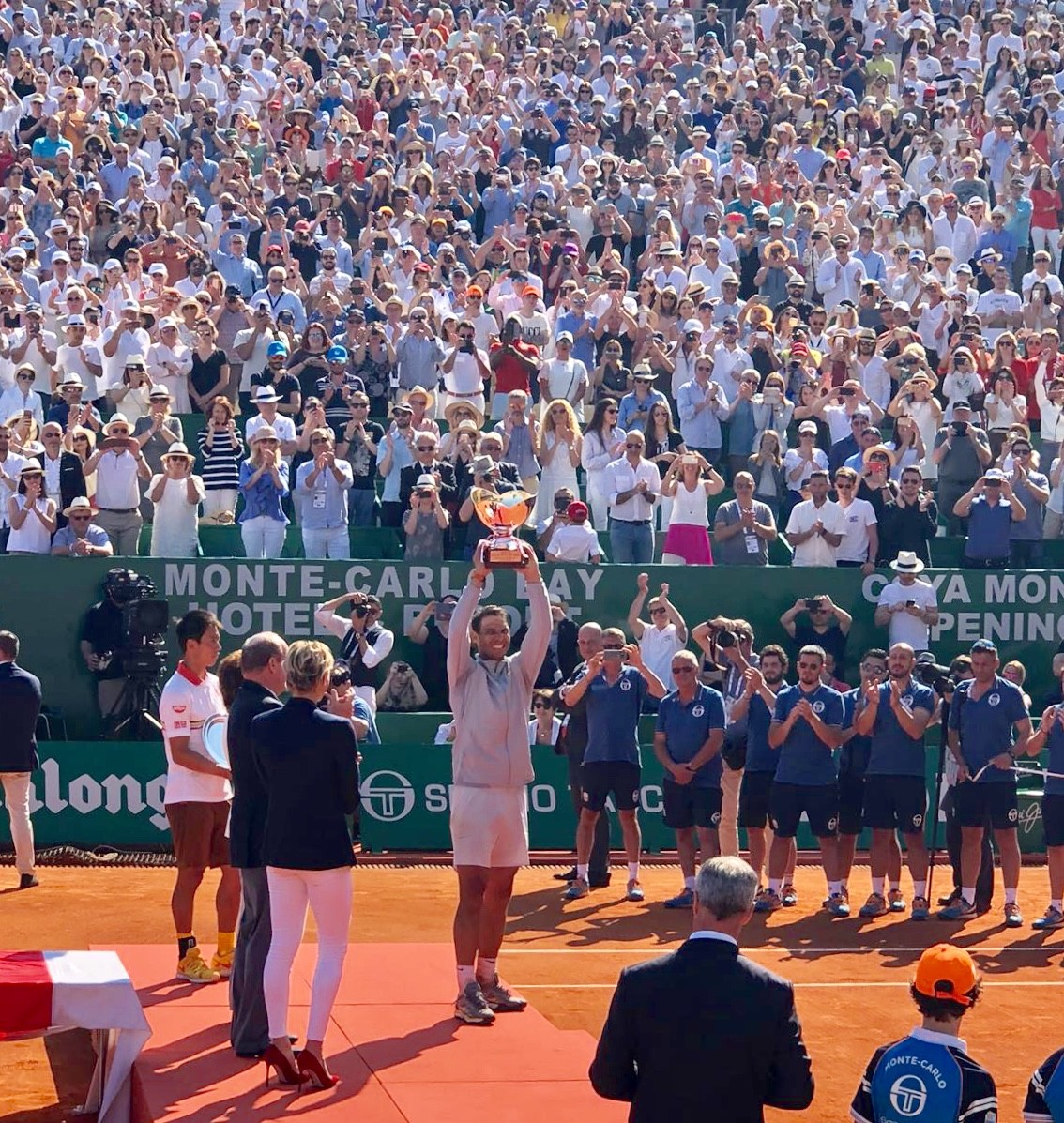 It was during a press lunch on Thursday 21st March in Paris, on board 'Excellence', that Tournament Director Zeljko Franulovic presented the highlights of the Rolex Monte-Carlo Masters 2019 and revealed the list of 45 players directly accepted into the Main Draw.
Following the first two American ATP World Tour Masters 1000 of the year, the Rolex Monte-Carlo Masters, organised from 13th to 21st April by the S.M.E.T.T. (Société Monégasque pour l'Exploitation du Tournoi de Tennis), is the first major tournament of the European season. A centenary event which, for its 113th edition, will benefit from brand new infrastructures to enhance player and media hospitality.
The kick-off will take place in the Mediterranean gardens of the Monte-Carlo Bay & Resort, the official tournament hotel, with the Main Draw on Friday 12th April at 6.30 pm, in the presence of the title-holder Rafael Nadal. In 2018, the Spaniard won his 11th title on the Monaco clay courts before going on to win in Barcelona, Madrid and, above all, his 11th title at Roland-Garros.
An exceptional player field for the Rolex Monte-Carlo Masters
Heading the list are Novak Djokovic and Rafael Nadal, world ranked 1 and 2, as well as no. 3 Alexander Zverev and Dominic Thiem no. 4, the recent winner of Indian Wells, followed by Kei Nishikori no. 6, Kevin Anderson no. 7 and all the best French players, led by Gaël Monfils, Lucas Pouille and Jo-Wilfred Tsonga who have all confirmed their excellent form since the Australian Open.
Also not to be forgotten is the young, upcoming generation with Stefanos Tsitsipas no. 10 and Karen Khachanov no. 12. In all, 25 out of the 30 best world players will be in Monte-Carlo this year.
The Main Draw will also include seven players from the qualifying rounds and four wild cards.
Humanitarian exhibition in aid of the Monaco Red Cross
Pursuing its charity and humanitarian commitment, the Rolex Monte-Carlo Masters is organising an event for the benefit of the Monaco Red Cross, on Court Rainier III, on Saturday 13th April, with the participation of the best tournament players committed to supporting the actions of this world renowned humanitarian association.