In the enchanting setting of Dubai, the Al Habtoor Polo Resort hosted the Monte-Carlo Polo Team Diamond Cup by Billionaire Mansion. 
A friendly battle took place between the Monte-Carlo Polo Team, presided by wellknown Monaco real estate businessman Rommy Gianni, and UAE's Dubai Team, presided by tycoon Rashid Al Habtoor and his son Tariq. Meanwhile, his brother and UAE's polo prowess Mohammed Al Habtoor joined forces with Rommy.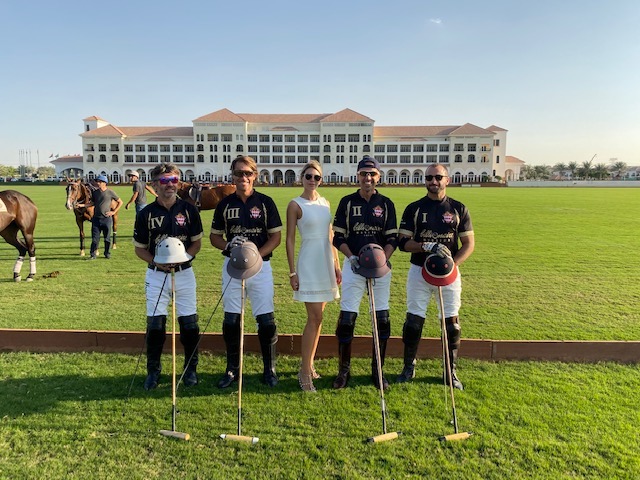 Rommy Gianni and his team stole the victory with a 5-2 final score. Breathtaking play by each of the four "chuckers" saw the Monte-Carlo Polo Team push their horses to their highest levels of speed to fight and win against a very fierce opponent. It was a thrill for all, a game of great passion and great sportsmanship spirit.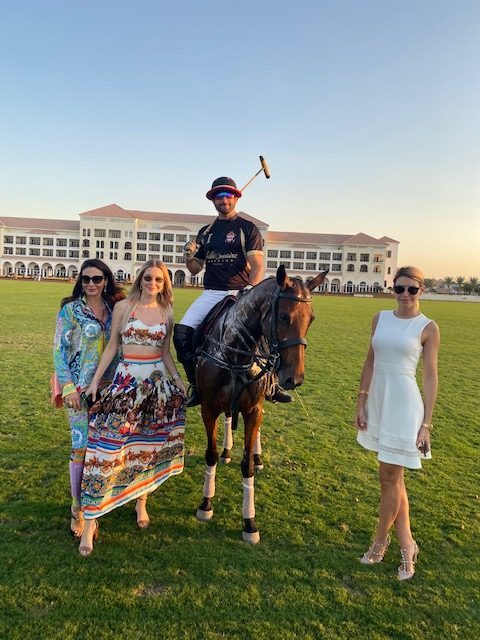 Monte Carlo socialites Paola Alcolei and supermodel Monika Resetkova were lending their support from the stands, while I had the honour of presenting the cup to the captain of the winning team.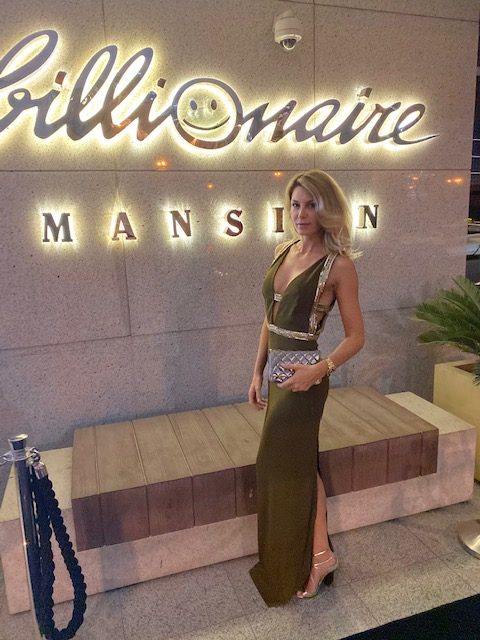 The victory was celebrated with a sumptuous dinner party at Billionaire Mansion Dubai where Flavio Briatore greeted both teams in an elegant and festive atmosphere.