Nico Rosberg's X Racing (RXR) team's efforts at securing a third consecutive Extreme E victory were foiled by technical issues in a thrilling spectacle. The Arctic X Prix, the third race in the novel Extreme E series and the first motorsport event to take place in Greenland, saw victory for the Andretti team, with RXR finishing last.
RXR came into round three of the inaugural Extreme E series with high expectations, thanks to victories in both of the previous rounds which took place in Senegal and Saudi Arabia. This most recent installment saw the environmentally-conscious electronic rally series head to Greenland. The racing took place against the breathtaking backdrop of the ever-retreating Russell Glacier in Kangerlussuaq, Greenland. Whilst enthralling, it also sought to raise awareness of the impact of climate change on the Arctic region.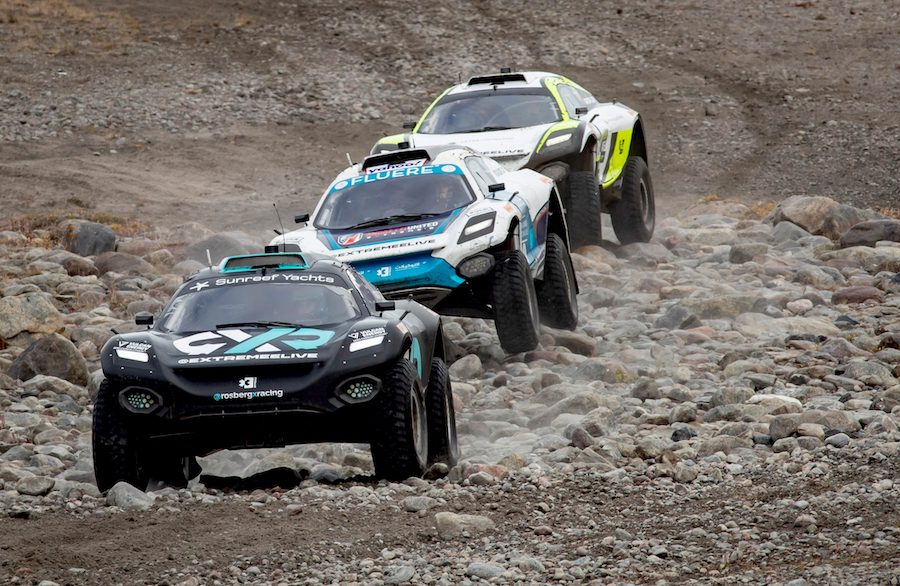 Former F1 driver Nico Rosberg's team got off to a promising start after coming through a difficult semi-final race in difficult, sodden conditions. Having taken the lead early on, things quickly changed for RXR, with driver Johan Kristoffersson picking up a 10-second time penalty for taking out a flag on the first lap, putting them firmly on the back-foot. Kristoffersson, a two-time FIA World RX champion, managed to keep pace with the leaders and on the approach to the pit interval took the lead thanks to some brave late braking. Molly Taylor, taking over on lap two, managed to match the pace of the impressive Andretti team, finishing only a second behind, but with the added 10 second time penalty. The result was, however, sufficient to take them through to the final.
Weather conditions improved for the final race, with the persistent rain and thick mist of the semi-final rounds giving way to slightly clearer skies. Fans can be grateful, for this greater visibility allowed us to witness the enthralling, topsy-turvy battle that ensued. Legendary French rally driver Sébastien Loeb, racing for Lewis Hamilton's X44 team, quickly opened up a large lead. By the pit interval, he had opened up the gap to over 15 seconds on the nearest driver. It was, however, during this pit interval that disaster struck for the X44 team, with a puncture and subsequent tyre replacement costing them their lengthy lead and demoting them to the back of the field in fifth position. The second lap was closely contested by RXR and the Andretti team, with some breathtaking wheel-to-wheel racing. RXR's chances of victory were thwarted though when Kristoffersson's car launched into the air on a bumpy section of track. The subsequent landing was heavy, and the damage sustained relegated them to last place, where they ultimately finished.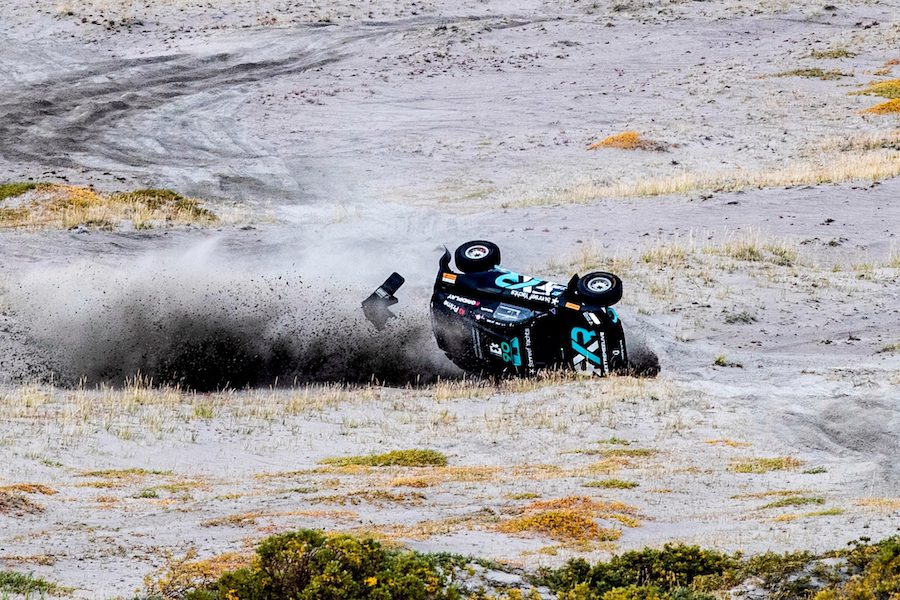 The Andretti team took the chequered flag, and in doing so claimed their first victory of the Extreme E series. This moved them up to third in the championship and closes the gap to the leading teams. RXR, despite a disappointing weekend, still lead the championship with 93 points, and Hamilton's X44 team are close behind on 84 points. Hamilton and Rosberg's respective Extreme E teams have so far mirrored their on-track rivalry, with only a fine margin separating them.
The official RXR twitter account said that the weekend was "a bittersweet experience", adding that they were "proud of the team for overcoming extreme challenges". They also vowed to "come back stronger for Sardinia" – the next round, which takes place on 23rd to 24th October. Despite the inevitable disappointment, Rosberg was notably upbeat on social media. Following the result, he sought to point out that RXR are still in P1 in the championship, despite what he described as a "rollercoaster weekend".
Rosberg was understandably in high spirits having received the European Culture Award for Environment prior to the race. He revealed the receipt of the award in a video posted on Twitter in support of his RXR team, where he wished the team good luck ahead of the race. The award highlights the importance of the RXR team both on and off the track. Whilst they continue to entertain and amaze on-track amidst these harsh, extreme environments, they also continue to inspire and inform off track, through raising awareness about the environmental issues that pose an existential threat to our planet.

RELATED STORIES:
Nico Rosberg receives European Cultural Award


Top photo: Catie Munnings (GBR)/Timmy Hansen (SWE), Andretti United Extreme E , 1st position, race winners in front of the Russell glacier. Credit Sam Bagnall