Nico's Rosberg X Racing has scored its consecutive Extreme E championship victory in Senegal, despite a first-corner collision with Lewis Hamilton's X44 team.
The pioneering electric SUV, off-road racing series delivered even more spectacular moments and overtakes on the weekend than the dramatic curtain-raising Desert X Prix in the Saudi deserts of AlUla eight weeks ago.
Running alongside the stunning backdrop of the Atlantic Ocean in Dakar, Senegal, the Extreme E showdown featured the notoriously bumpy and flowing 'Moguls' section, a single file wooded area and a spectacular start/finish straight running along the beach, a course that has been heralded by the drivers as more technical and closer to their initial vision of Extreme E.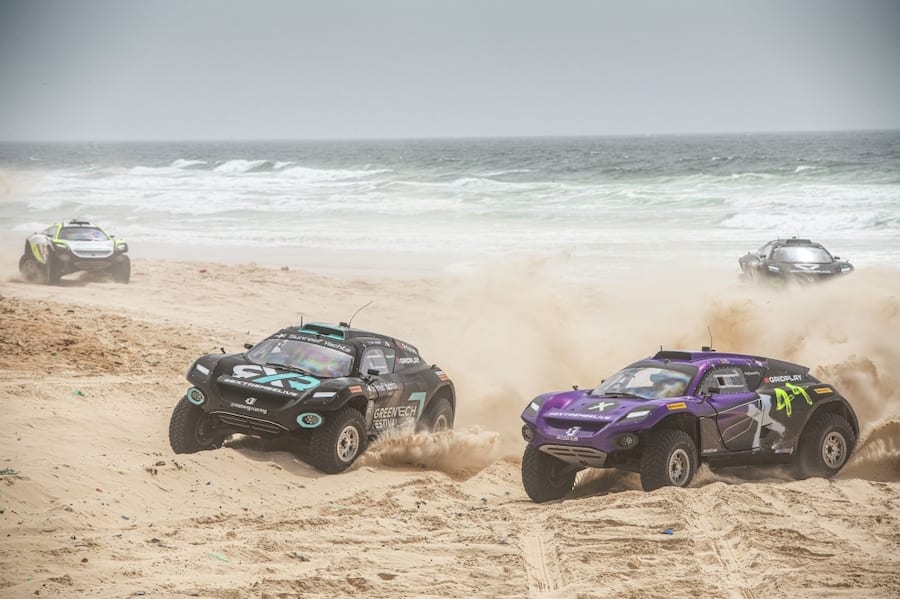 Rosberg X Racing (RXR) teammates Molly Taylor and Johan Kristoffersson overcame intense pressure from their rivals to be crowned winners of the first-ever Ocean X prix, after both Jenson Button's JBXE outfit and Lewis Hamilton's X44 squad retired in the early stages of the two-lap, 12.6km race.
Hamilton's car sustained damage to its right-front wheel after contact between Cristina Gutierrez in the X44 and leader Molly Taylor for Rosberg X Racing. That was almost immediately followed by Button's SUV sustaining terminal damage on the long, bumpy shoreside run at the start of the lap.
After the race was red-flagged so that the two cars could be cleared, a standing restart saw Rosberg's Johan Kristoffersson and Veloce's Jamie Chadwick battle for the lead, but the former pulled away and completed the second lap to win by 14 seconds.
Button's team came in third, and Hamilton's fourth.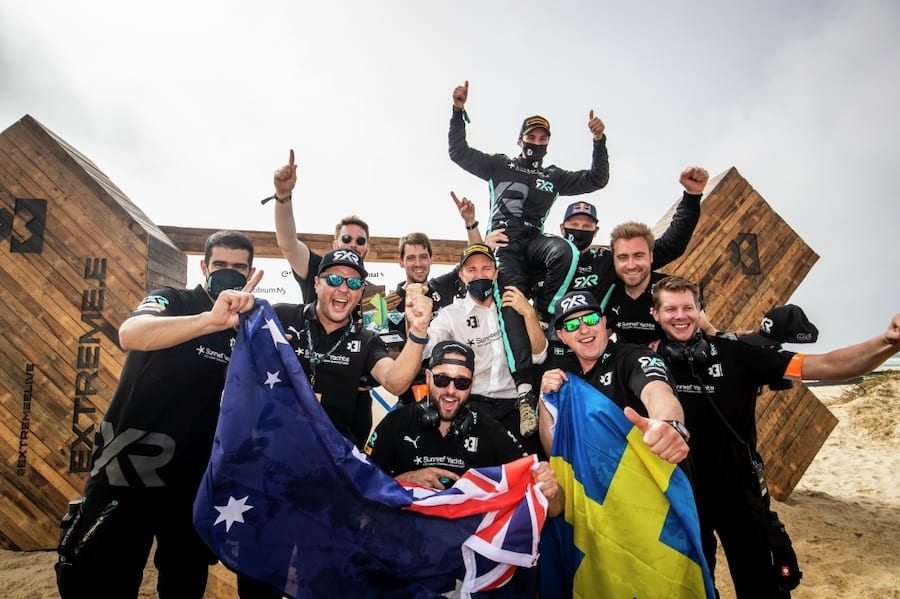 "I'm so happy for us as a team to have won in Extreme E for the second time. Two out of two, wow," said Nico Rosberg, founder and CEO of RXR, after the win. "You know, it's not to be underestimated the challenge that was out there this weekend. It's so difficult because no one really understands the cars properly, as you don't get a chance to test them. So, you have to guess and figure things out – as a team, we're really trying to bring a Formula 1 approach to Extreme E here which is really helping us as a team to perform.
"It's so cool as well that in AlUla, it was Johan that very much did it at the start and Molly followed on, but today it's Molly that made the magic in the final and then Johan brought it home," the former Formula 1 champion added.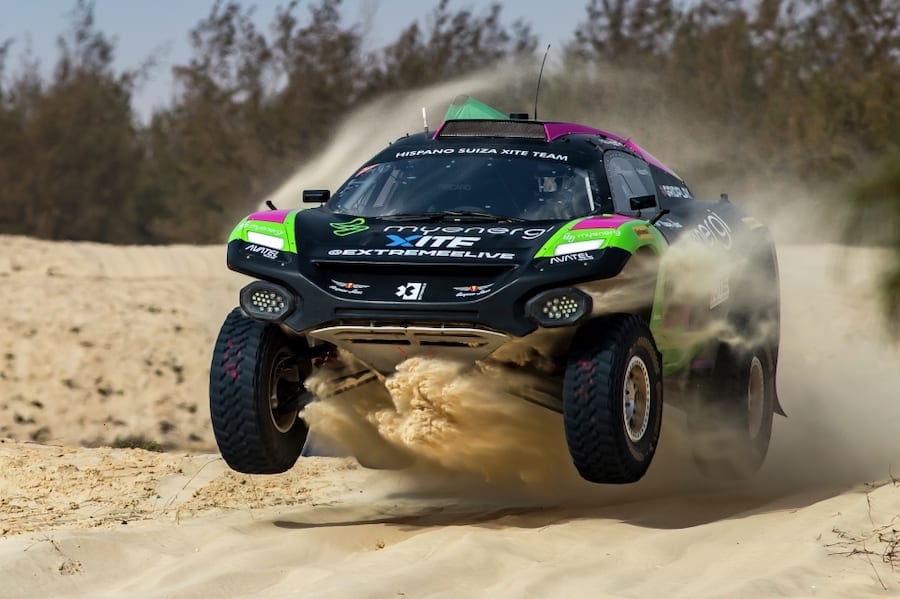 Nine teams and 18 drivers competed, but in a slight change to the Saudi Arabia race format, the final was a four-car battle, with two teams from each of the two semi-finals progressing to the concluding race.
Segi TV Chip Ganassi Racing's Kyle LeDuc took the new Super Sector title, earning an extra five points for his team setting the fastest time of 1 minute 50.891 seconds – 1.289 seconds ahead of X44's Sebastien Loeb.
"The race format here has been a big step forward from AlUla in terms of development for race excitement – but it's still early stages and there's still a way to go," Rosberg said. "I love this whole championship and being in the role of team principal – I'm still as competitive as hell even though I'm not actually driving. Anyway, we have the two best drivers in the car who are doing a much better job than I could – and I couldn't be happier."
Rosberg's team is sitting at the top of the championship ahead of the third event of the climate-aware series, the Arctic X Prix, in Greenland on 28th to 29th August.

READ ALSO:
Rosberg X Racing makes history as first Extreme E winner 


Photos: Extreme E media centre