Princess Charlene looked on with pride as South African side Blue Bulls Pretoria beat the Georgian Barbarians to win the Sainte Dévote trophy on Saturday, in front of the entire Princely Family and the Monaco Impi's. 
The 11th edition of the rugby tournament, held at the Stade Louis II, was the biggest yet. 20 teams from 17 countries took part, hailing from across the globe.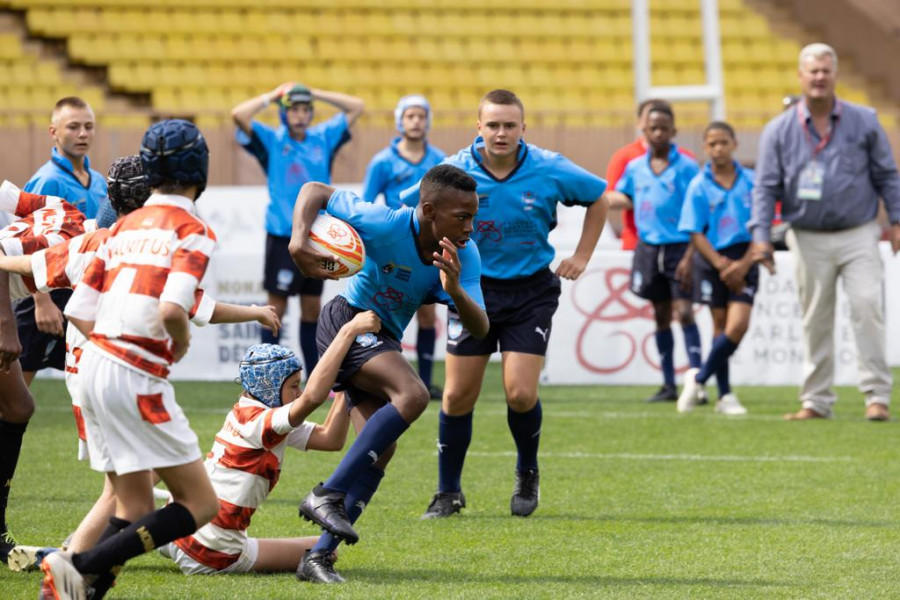 The event also represented a chance for the Monaco Impi's to present the Melrose Sevens trophy to the public. The triumphant Monégasque side watched on as the Blue Bulls Pretoria won the international tournament trophy, which was presented to the South African side by Prince Albert II and Princess Charlene, whose foundation partnered the event.
"A magical experience for young rugby players."
In the morning, the local Monegasque team won the Sainte Dévote trophy, which honours the winner of the match between the Monegasque Rugby Federation and the Rugby Club Lucciana, whilst Erin Shire and Sandile Majola won the best female and male players of the tournament.
"This tournament is a magical experience for young rugby players from all over the world to come together, make friends and learn from each other," said Tyler Bush, the ambassador of the tournament and captain of the triumphant Impi's team.
Click on the gallery below to see more images from the tournament. All photos credit Eric Mathon / Palais Princier…
Sign up for the Monaco Life newsletter. For the latest news, follow us on Facebook, Twitter, and Instagram.