Rosberg X Racing (RXR) came out victorious in the first round of the new Extreme E season on Sunday in Neom, Saudi Arabia, following a dramatic red-flag incident on the desert circuit.
The RXR car, driven by Swedes Johan Kristoffersson and Mikaela Ahlin-Kottulinksy, scarcely even made it through to the final itself. Kristoffersson created what seemed to be an unassailable gap in his stint of the semi-final race, but an error from Ahlin-Kottulinsky in the second-half of the race relegated them to last place.
Despite fighting her way back into contention, RXR couldn't regain any places, recent Monte-Carlo Rally winner Sébastien Loeb taking the flag for Lewis Hamilton's X44 team. RXR were thankful for a 10-second time-penalty for the XITE team, which promoted them into second-place and ensured their participation in the final on Sunday.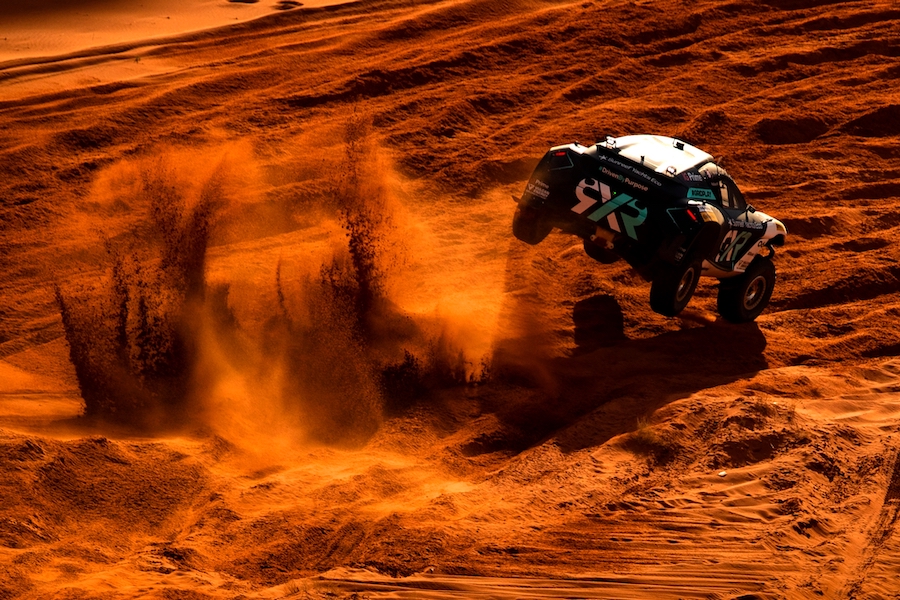 RXR made the most of their lifeline. However, the race was far from straight-forward, a red-flag on the first lap turning it into a single-lap sprint. Tanner Foust in the McLaren car came out uninjured despite the heavy crash, poor visibility and an increasingly rutted track contributing to his retirement.
RXR had sustained heavy damage in the incident, and were thankful for the red-flag, which allowed for repairs. The gaps between the cars were retained in a unique, staggered restart to the race.
Kristoffersson wasted no time chasing down the leaders. His deployment of the hyper-drive saw him breeze past Cristina Gutierrez, before an audacious late move on X44's Laia Sanz at the penultimate corner ensured victory.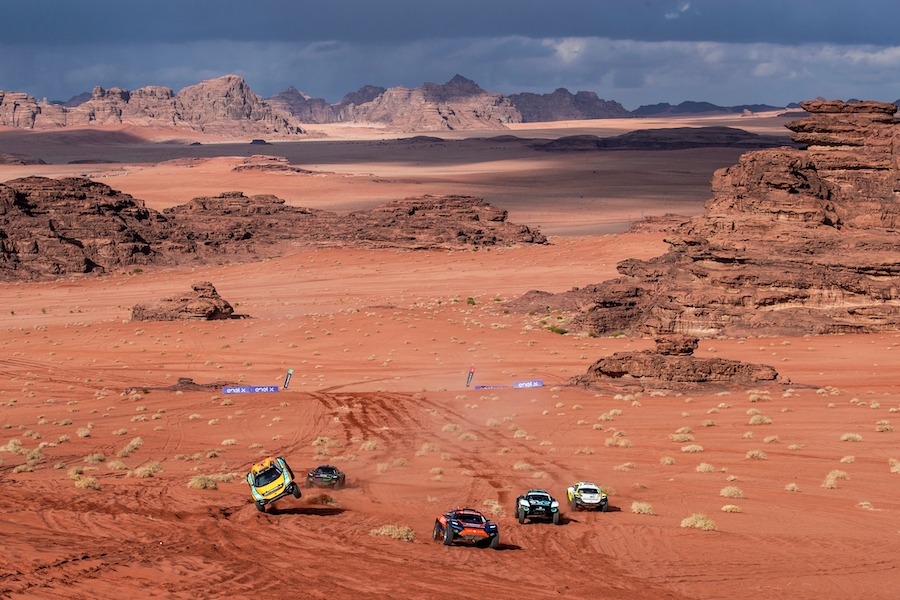 Last year's champions couldn't have asked for a better start to the season. Kristoffersson may have a new team-mate in Ahlin-Kottulinsky, but the result was ultimately the same.
Kristoffersson, Desert X-Prix winner, highlighted the difficulty of the desert conditions in Neom, saying, "It was a bit tricky. The track rutted up quite deep, and neither me nor Mikaela have a lot of experience in the desert. We worked to adapt and it was a good weekend."
Ahlin-Kottulinsky, in her RXR debut, was delighted to take home the win, adding, "This is my first win so of course it feels really great, and even better to do it having just entered the team."
Fans of the electric rally series have a long wait before the next instalment of the revolutionary series. The next round, the Island X-Prix, will take place in Sardinia in early May.
Photo sources: Extreme E Media Centre