Skorpios, owned by AS Monaco President Dmitry Rybolovlev, was the first across the finish line at the Royal Ocean Racing Club Caribbean 600 race in Antigua with a racing time just a shade under four hours.
Yacht Club of Monaco member and AS Monaco President Dmitry Rybolovlev's Club Swan 125 Skorpios is continuing its winning ways. Taking line honours on 23rd February at the Royal Ocean Racing Club (RORC) Caribbean 600, the ship came in at three hours 59 minutes and 51 seconds.
The race, which saw over 700 sailors from 32 countries competing, had a fantastic start with 15 knot winds from the northeast, gusting up to 20 knots.
"This is the first RORC Caribbean 600 for Skorpios, both for myself and some of the crew," said Skorpios' skipper Fernando Echavarri. "I am super-proud of all the team that have made this possible. It has been an incredible effort just to be here. It has been a very interesting race, demanding for the crew with sail changes and very tactical. The speed of Skorpios has been one of the key ingredients, but also managing the changes as we rounded the islands, especially Guadeloupe where we parked in the wind shadow, but there was enough separation for us to stay in first position.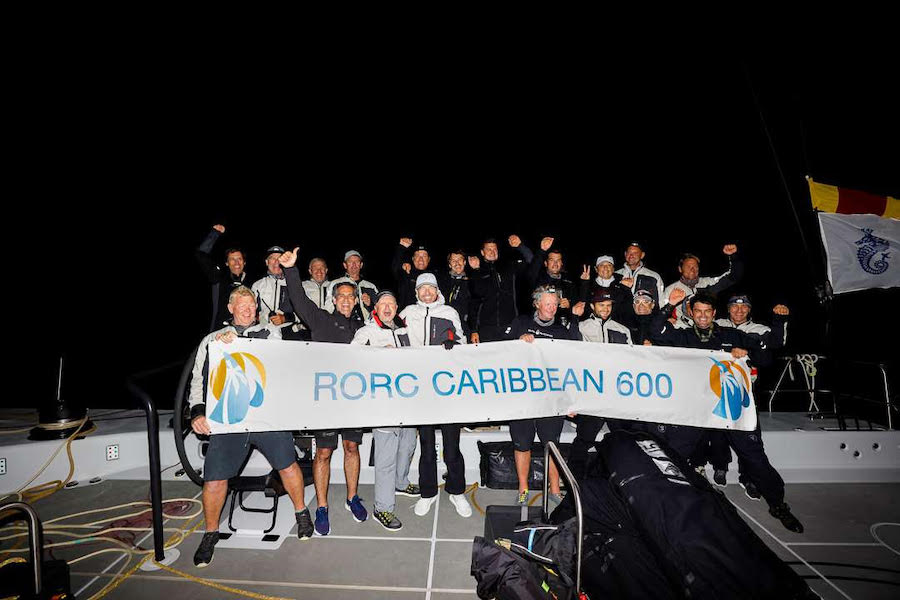 The RORC Caribbean 600 is firmly established as a modern classic for boats based on both sides of the Atlantic, attracting many of the best racers and crews from around the globe. The race is particularly popular given the host island of Antigua's warm winter climate with both the start and finish lines on the island, making it also a convenient race to be part of.
The course loops around several other Caribbean hotspots, passing by perennial favourites such as St. Martin, St. Barth's, and Guadeloupe, but also by some lesser-known places such as St. Kitts and Nevis, Redonda and St. Eustatius.
"The RORC Caribbean 600 is an amazing course because of the beauty of the islands, as well as the technical challenges, Captain Echavarri went on to say. "Thank you very much to the RORC and the people that make this race possible, it is an incredible race and we hope to be here next year."
This race marks the second RORC victory, with Skorpios having taken line honours at the Rolex Fastnet Race in August 2021.
Top photo credit: Arthur Gareth