As the first yachts sailed into Monegasque waters, the Yacht Club de Monaco celebrated a solid one-two-three on the podium of the inaugural Cagliari-Monaco offshore race.  
Departing the ancient Sardinian capital of Cagliari on Monday 24th April, the various teams and vessels competing in the first ever Cagliari-Monaco offshore race were treated to four "idyllic" days of sailing as they headed 360 nautical miles up the coastlines of two of the Mediterranean's most beautiful islands towards the Principality. 
An "idyllic" offshore course
First passing Sardinia and then Corsica, it was only a matter of time before the race winner got out in front. Adamo Spinsante was Skipper aboard Yacht Club de Monaco member Adalberto Miani's Botta Dritta. The vessel would eventually enter Monegasque waters and cross the finish line in the early hours of the morning on Thursday 27th April with a time of two days, 16 hours, 50 minutes and 46 seconds.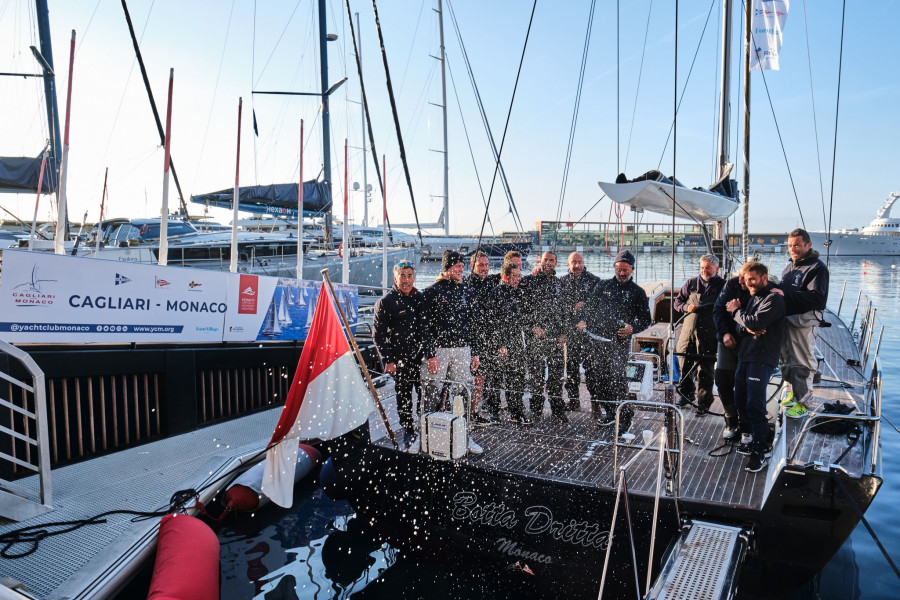 Close behind was another Yacht Club de Monaco member: Roberto Tamburelli on Furibonda. Behind him was Carlo Falcone on Mariella, who was also representing the club. It was an excellent result for the prestigious establishment, which is celebrating its 70th anniversary this year.  
"It's fantastic to see Botta Dritta from Yacht Club de Monaco win this race," said YCM General Secretary Bernard d'Alessandri. "Especially as two other club members completed the podium." 
More to come later this year
The race was organised by the Lega Navale Italiana de Cagliari, the Yacht Club Porto Rotondo and the Yacht Club de Monaco under the aegis of the Italian Sailing Federation and as part of the Cagliari-Montecarlo Sea Week. 
The Yacht Club de Monaco has a packed schedule of events and races this year, but the next time its offshore racers will be out again is between 22nd and 27th August for the 18th Palermo-Monaco race.  
Please click here for more information about upcoming events.  
Do you have an event in Monaco or the French Riviera that you would like us to include in our What's On section and events calendar? Please email editor@monacolife.net.  
Photo credit: Yacht Club de Monaco