Jean-Luc Biamonti, President Delegate of the Société des Bains de Mer (SBM), signed, this Friday, January 25, the charter of commitment of the National Pact for the Energy Transition.
SBM, which also also signed its third charter on sustainable development, is committed to a decarbonised Monaco.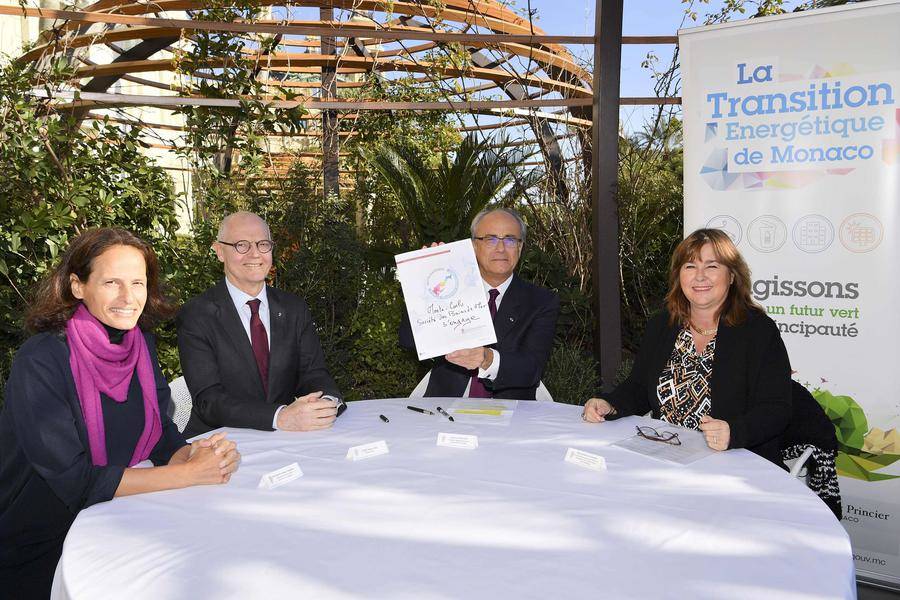 The ceremony was attended by HE Mr. Serge Telle, Minister of State, Marie-Pierre Gramaglia, Government Counselor-Minister of Equipment, Environment and Urbanism, Annabelle Jaeger-Seydoux, Director of the Mission for the Energy Transition.
"Actively engaged for 10 years in the service of a more sustainable and responsible luxury, Monte-Carlo SBM is now committed formally. This signature is fully in line with the Group's global strategy, which launches in 2019 'Go Sustainable', its third sustainable development charter, which includes 30 concrete commitments by 2021," said Jean-Luc Biamonti.
Marie-Pierre Gramaglia added: "The launch of this third charter and the adhesion, the same day, to the National Pact, are strong markers of this commitment of the managers and the teams of SBM."
The National Pact, implemented in January 2018, aims at the commitment of the Monegasque community to achieve the objectives of reducing greenhouse gas (GHG) emissions, set at -50% in 2030 compared to 1990 and carbon neutrality in 2050.
HSH the Sovereign Prince, followed by his Government, were the first signatories of the National Pact, which now has nearly 600 members.