Despite a 46% drop in turnover for the 2020/21 financial year, SBM Monte-Carlo has revealed an exciting new expansion plan for the famed Café de Paris in the Casino Square.
The figures unveiled by Société des Bains de Mer (SBM) CEO Jean-Luc Biamonti during a press conference on Friday were alarming but not altogether surprising. In a year marked by the Covid-19 pandemic, Monaco's largest employer saw a turnover of €336.9 million, almost half that of the previous year's €619.8 million.
Income from rental activity helped to prop up the group's finances, as did profits from SBM's equity in Betclic Everest Group, which amounted to €30.9 million.
But in order to mitigate the loss in turnover, the group initiated a drastic restructuring plan in March this year which saw the voluntary redundancy of 234 employees, and the forced redundancy of two, in areas that were overstaffed or needed reorganisation to restore competitiveness, according to SBM. It came at a cost of €25.3 million and is expected to yield annual savings of €18 million.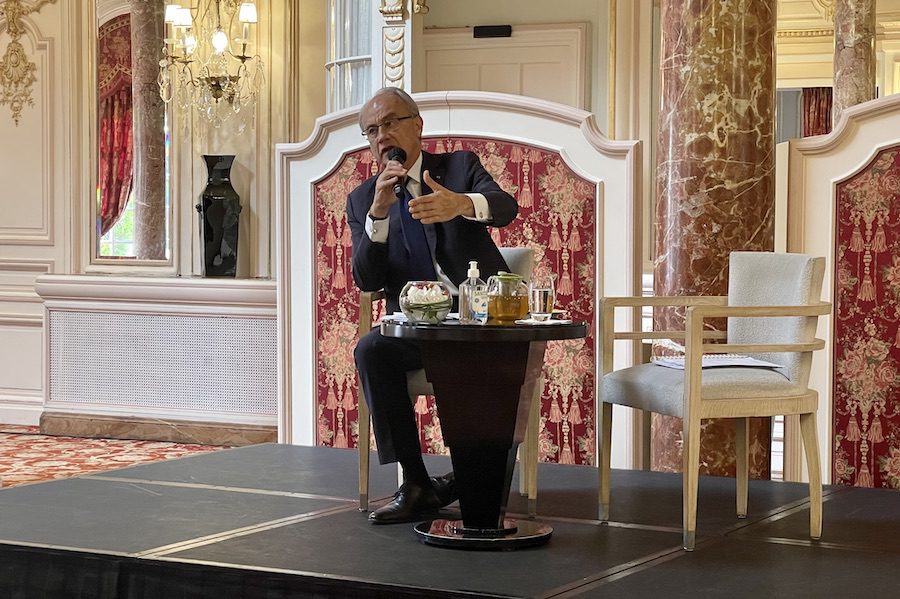 "These savings, along with other measures to bring costs more into line with seasonal fluctuations in activity, should enable the SBM Group to reduce its annual operating costs by around €25 million," said Biamonti. "This will enable the SBM Group to return to the level of profitability needed to make the long-term investments required, once the health crisis has passed."
The financial result for the 2020/2021 fiscal year was a loss of €7 million, compared to a loss of €5.1 million in 2019/2020.
But it hasn't stopped SBM from pushing ahead with major redevelopment plans, including an expansion of the Café de Paris, revealed for the first-time during Friday's press conference.
Plans are due to be approved in early 2022, and large-scale works will see the closure of the restaurant for 10 to 12 months, while the Casino will remain open for patrons.
The aim is to enlarge the iconic establishment and introduce a second kitchen to accommodate a larger clientele, that will be seated on an expanded terrace overlooking the Casino Square. The second floor and basement will also be completely redeveloped, while the rear of the restaurant will be turned into a commercial area offering luxury brands.
SBM aims to reopen the Café de Paris for the 2023 season.

Top photo source: SBM Press Centre