A team of six classic cars made it around the Monte Carlo Classique circuit, having driven all the way from Scotland and then back again.
Led by three-time Rallye Monte-Carlo Classique finishers, Blue Diamond Riley Services, all cars finished the winter rallye. With five pre-war Rileys competing, alongside one post-war MG.
They departing from Clydebank on Wednesday 30th January. The cars passed through Banbury en route to Monte Carlo, where they completed the rally on 2nd February.
The BDRS team is comprised of a 1931 Riley 9 WD Tourer, 1933 Riley 9 Monaco, 2 Riley Sprites (including the car that competed in the Monte in 1936 and finished 68th!), a 1936 Riley 12/4 Kestrel, and a 1949 MG TC.
Both the TC and 9 WD are veterans of the Monte, having completed the event in 2018 and 2016, respectively. The team also had a truly international feel, with two crews travelling from America to compete.
All six cars departed from Clydebank for the Classique alongside the Historique competitors and the Monte Heritage runs.
The large daily distances, high altitudes and steep gradients challenged the cars as well as the drivers.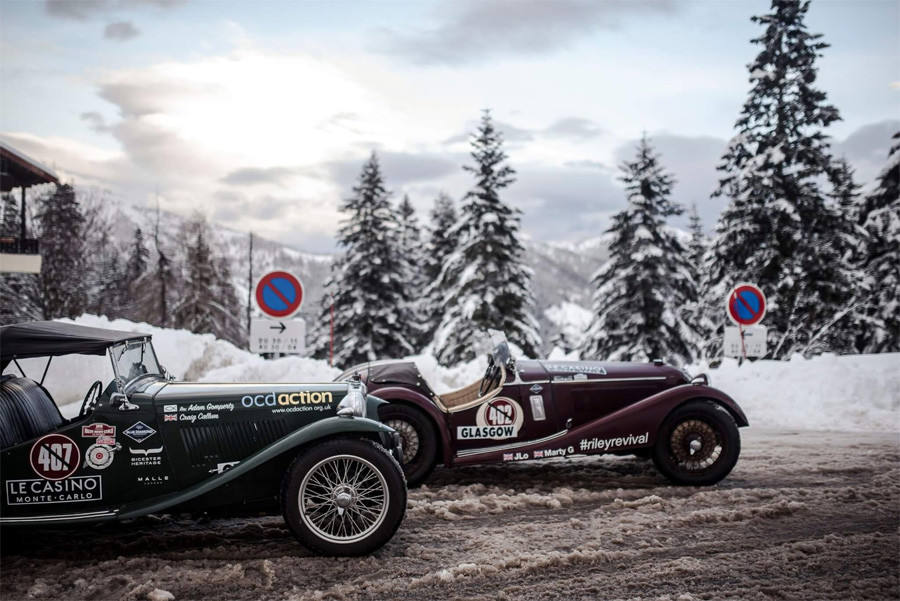 Blue Diamond Riley Services' managing director John Lomas said: 'What a journey! It's finally hit home what we've all been through as friends, teammates and drivers. Not to mention how incredible the cars have been.
'We're retracing history but with modern know-how and much-needed wet weather kit. Would I do it all again? Absolutely! 2020 here we come.'
More information on the rally can be found at https://blue-diamond-services.co.uk/blue-diamond-riley-services-monte-carlo-classique/.