On the occasion of the new year, journalists from the main local and regional media were invited to share a moment of conviviality at the Monaco Yacht Club, in the presence of HE the Minister of State, Serge Telle, of Jean Castellini, Councilor Government-Minister of Finance and the Economy and Didier Gamerdinger, Government Counselor-Minister of Social Affairs and Health.
The Minister of State has notably announced the arrival of Albert Croési as Interministerial Councilor for the living environment and relations with users.
He also gave a date to the media for the presentation of the Energy Transition Mission headed by Annabelle Jaeger-Seydoux.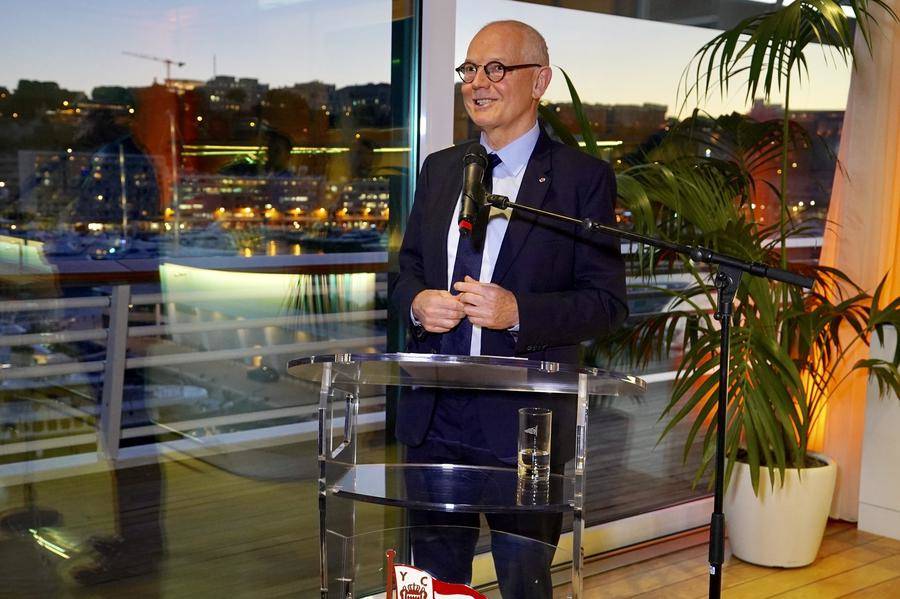 He reiterated the importance of the work of definition of cost accounting to prepare future budgets.
He confirmed the launch of the housing plan which should be presented to the National Council, then announced at the end of the first quarter of 2019, reminding: "the housing issue should not be confrontational".
Serge Telle said he was extremely "outraged by the upheavals of the economic model of the press and their repercussions on the difficult job of journalism" and be ready to reflect with professionals on the future of this corporation. He said, "A society without a journalist, is no longer the same society".
He punctuated this statement by addressing the journalists present: "You represent the balance of power that guarantees the smooth running of society."