Sirens sounded early Saturday evening throughout the French Riviera triggered by a red weather alert which shut down the region and warned everyone to stay indoors. In Monaco, massive waves swept away one woman and forced the emergency evacuation of an entire restaurant. 
The rarely-used red alert sent sirens blaring at 6pm, effectively shutting down the French Riviera. The Prefect of the Alpes Maritimes, Bernard Gonzalez, pleaded with the population to stay at home and avoid using cars unless absolutely necessary. "It has been a long time since we have been placed on red alert, and these sirens signal that it is dangerous to be to be outside in cars this Saturday night," said Mr Gonzalez.
"Les cons, ça ose tout, c'est même à ça qu'on les reconnaît."
Aujourd'hui à #Cannes …#VigilanceRouge #inondations #AlpesMaritimes
Vidéo @Zoe_LF_Officiel pic.twitter.com/QpokVCnYT7

— meteo60 (@meteo60) November 23, 2019
At 4pm in Monaco, 17 people had to be evacuated from Les Perles de Monte-Carlo restaurant in Fontvielle. By around 5pm, strong waves had forced a container onto rocks, halting the evacuation and leaving nine people trapped inside the restaurant. An alternative escape route was found hours later.
Waves several metres high battered Fontvielle, one of them swept away a woman competing in the No Finish Line. Luckily, she escaped with a fractured pelvis.
Meanwhile, the Big Top in Fontvielle became a rescue centre, housing people who were unable to leave the Principality because of conditions on the roads.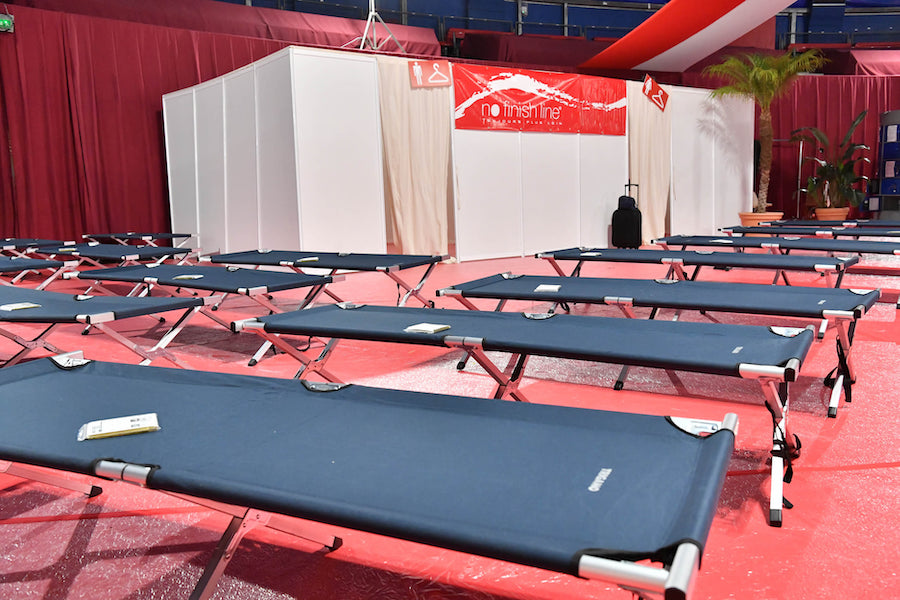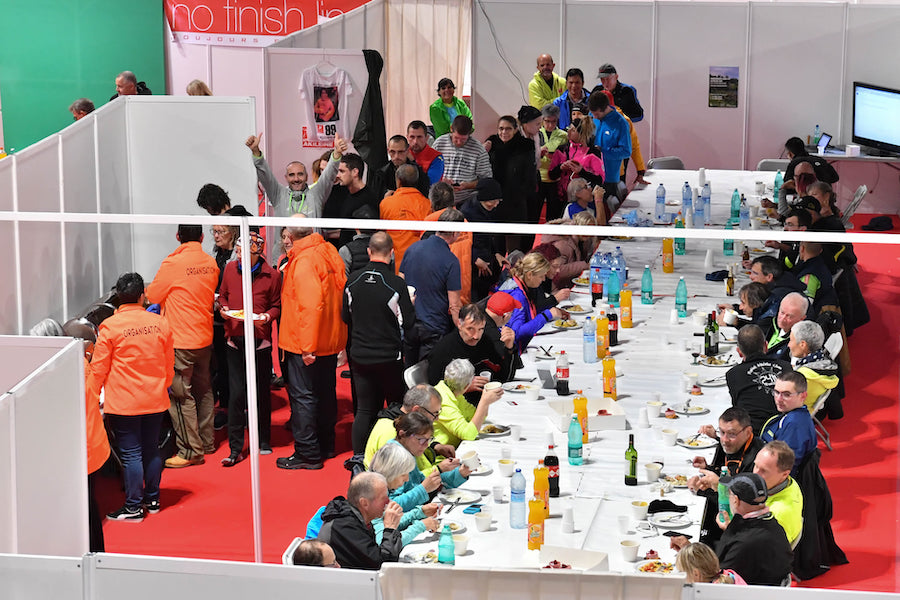 Throughout the rest of the region, the Red Cross and City Council of Antibes set up an emergency centre to house people who had been evacuated. In Cagnes, a man had to be rescued after a tree fell on his home, pinning his legs. The 78-year-old was eventually freed and transported to La Fontonne hospital suffering injuries and hypothermia.
In Nice, the CHU activated its 'White Plan', not seen since the terrorist attacks of 2016. It meant that all medical, paramedical, technical and logistical personnel must be on hand to respond to the emergency situation.
Shopping centres and cinemas throughout the region were asked to close their doors at 6pm, train services were suspended and brief disruptions were seen at Nice Airport.
De violentes intempéries ont frappé Vallauris, provoquant une montée des eaux très rapides. #Meteo06
Merci à notre internaute Céline Monchau pour sa vidéo. pic.twitter.com/liKHDq7LOF

— Nice-Matin (@Nice_Matin) December 19, 2018
The motorway was closed between Villeneuve and Antibes for a period and sporting events were cancelled throughout the region.
⚠️? 23/11/2019 : #Éboulement | Cette photo du jour est #impressionante ! Elle a été prise cet après-midi dans le quartier de la colline des #Termes à #Mandelieu(06).. #VigilanceRouge

? #Photo par Raph Dundee via @F3cotedazur #CotedAzurFrance #Nice06 #Meteo06 #Meteo83 pic.twitter.com/AXbP6JZt7s

— Météo Côte d'Azur ☀️ (@MeteoCotedAzur) November 23, 2019
The deluge saw flooding even in areas rarely affected by heavy rains, together with landslides and power cuts.
Terrifying, prayers for all affected #inondations https://t.co/yJBfDHkbvo

— Denise Stevenson (@SalutDenise) November 23, 2019
By Sunday morning, storm #Sardaigne had started to ease and slowly move eastwards. More than 260mm of rain had been recorded in the Alpes-Maritimes, particularly in western districts, while up to 280mm had fallen on the Var, with the Tanneron massif reaching as high as 330mm.
No deaths have been recorded although a number of people remain missing, including an elderly couple from Grasse.
UPDATE 25/11: The death toll from the storms currently stands at four.