From 9 to 12 April 2019, the six referring doctors of sickle cell disease in the partner countries of the Monegasque Cooperation (Burkina Faso, Madagascar, Mali, Mauritania, Niger, and Senegal) are holding a workshop in the Principality.
The purpose of this is twofold: the formalisation of a network of sickle cell specialists; the study of the first returns following the release, in June 2018, of the harmonised guide relating to the management of this disease.
The workshop was opened by Ms Isabelle Rosabrunetto, Director General of the Department of External Relations and Cooperation.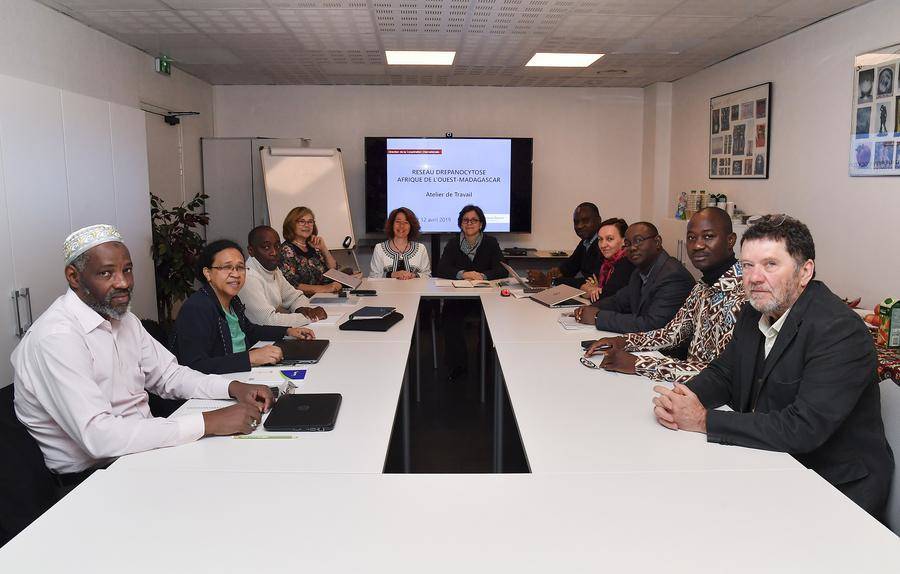 During these four days, the referring doctors will work on the formal constitution of their network of professionals of the disease in West Africa and Madagascar.
The discussion will also focus on the dissemination, via social networks, of the Guide in their country, with a view to promoting decentralization of the management of the disease, which should be made possible in small health centers, as close as possible to ill.
In parallel, the Monegasque Cooperation went, at the end of March, to Mauritania in support of the sickle cell associations.
It was also an opportunity to advocate with the Ministry of Health and the Mauritanian parliamentarians on the care of patients, better access to medicines and care and improving the living conditions of patients.
The fight against sickle cell disease, hemoglobin disease and the first genetic disease in the world with 50 million carriers of sickle cell trait according to WHO, is one of the flagship programs of the Monegasque Cooperation, which has been paying sustained attention since 2007.