The Champagne and Oysters Cycle Club's fundraising bike ride from St. Tropez to Monaco is scheduled for this April, offering an opportunity for professional and amateur cyclists to pedal for a good cause.
Due to Covid, it's been four years since the last charity bike ride. This year's 140km route kicks off on Sunday 23rd April at 8am from St. Tropez, with cyclists estimated to arrive in Monaco at 5pm. The event then wraps up with a fun-filled street party, including food and live music, to celebrate the end of the ride.
The COCC was established in 2011 by seven friends with a passion for cycling. The club has grown over the years, and the annual fundraising bike ride from St. Tropez to Monaco now attracts support from celebrities and international personalities. Past riders have included HSH Prince Albert II, professional cyclists, and Formula One drivers.
Pedal for a cause
The annual bike ride, now in its 9th year, will donate the funds raised to the Princess Charlene of Monaco Foundation, an organisation which works to improve water safety for everyone through a range of programmes, including teaching children to swim.
Established in 2012 by Princess Charlene, a former Olympic swimmer, the foundation has helped more than 1,000,000 people through over 510 projects spanning more than 43 countries.
"Anyone who sees what the Princess Charlene of Monaco Foundation does should be willing to support," said COCC co-founder Damian Crean.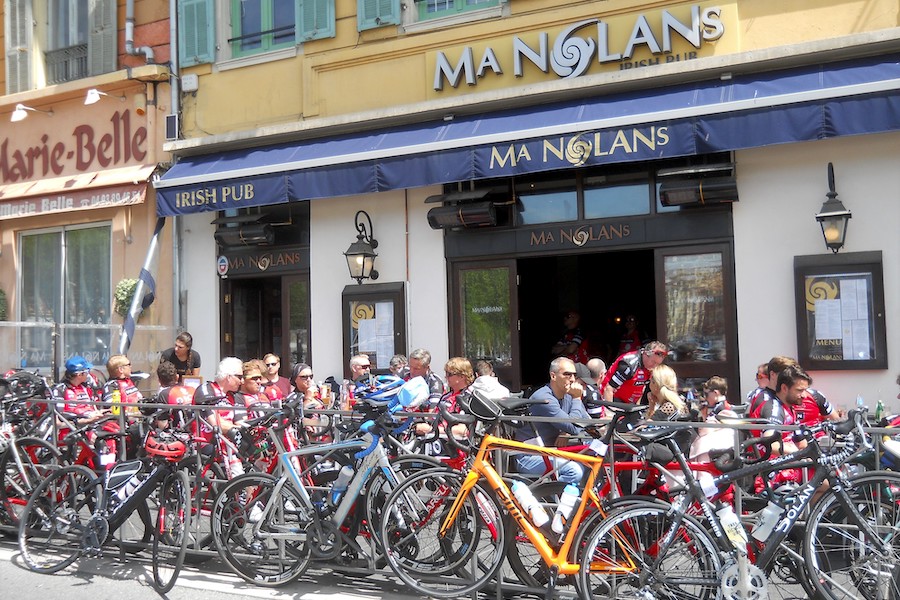 Sponsorship opportunities
Each year, the bike ride raises around 100,000€, and this year the organisers are hoping to raise even more by encouraging Monaco businesses to get behind the cause by either donating directly to the foundation or sponsoring the event.
For businesses wishing to sponsor the COCC Bike Ride there are a variety of options. Riders are welcome to donate as well, with participants required to raise a minimum of 1,000€ in sponsorship. This also covers the riders' professional kit, mechanical backup, insurance, brunch at the halfway point, water and energy supplies, as well as a contribution to the charity and one ticket for the after-party.
Become part of the event
If you are interested in taking part in this year's ride, application forms are available on the website www.coccmonaco.com/apply, or by email info@coccmonaco.com,
The deadline for the applications is Wednesday, March 1st!
Note: This article was originally published on 27th February 2023.