HSH Prince Albert II is one of a host of famous personalities to lend their support to a new music video designed to raise funds for UNICEF. The long-standing charity had the passionate support of Sir Roger Moore for 27 years, a legacy which his son and granddaughter are now determined to carry on through this song.
The James Bond star was introduced to UNICEF and its campaigns by his friend Audrey Hepburn and, as its Goodwill Ambassador, spent the next three decades visiting many UNICEF projects across the globe, sometimes with his children in tow.
"He took me on a couple of his tours and I saw how passionate he was," Geoffrey Moore, eldest son of Sir Roger, tells Monaco Life. "One trip actually scarred me, we both found it hard to swallow. I could see how moved and frustrated he was."
The United Nations Children's Fund, originally known as the United Nations International Children's Emergency Fund, was founded in 1946 and strives to improve the lives of children and their families in over 190 countries. It's motto: "All children have a right to survive, thrive and fulfill their potential – to the benefit of a better world."
Six weeks before his death in 2017, Geoffrey presented his father with a song he had co-written for UNICEF called U.N.I (You and I).
"I played it for my father and he loved it," reveals Geoffrey. "After his death, we wanted to continue the work that he had dedicated much of his life to, and had given up his film career for, and what better way to spread a good message for a sad cause than through music."
Backed by the powerful name that is Sir Roger Moore, and making good use of his address book, Geoffrey and his daughter Ambra spent the next two years enticing celebrities to take part in their music video.
"It is an uplifting and happy song," says Ambra, "and it is fun to see all of these celebrities involved in this way. I especially like seeing Liam Neeson lip-sinking along to a woman's voice."
Among other notable faces are Sir Michael Caine, Dame Joan Collins, Joanna Lumley and our very own Prince Albert II who I am assured can not only sing very well, he can also dance.
"He is the Head of State, he could have said 'I can't be seen doing this'," Geoffrey tells me. "But considering how fond he was of my father and how close we were as a family throughout all those years, it might have been harder for him to say no."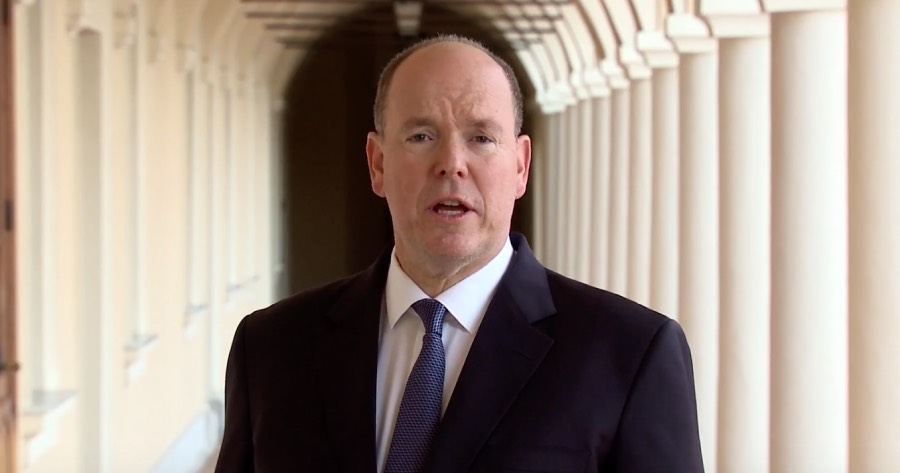 It was the connection between Hollywood actress-come-Princess Grace Kelly and Sir Roger Moore that originally brought the two families together, but Sir Roger's love for Monaco saw him move to Larvotto around 2002 with his fourth wife Kristina Tholstrup, who he is said to have met at a dinner party in the Principality.
The song U.N.I was co-produced by Geoffrey's brother Christian Moore, president of the Monaco Ambassadors Club and president of Superyacht TV, who presented the music video to MAC members during a cocktail event this week.
"A huge part of this was to honour my grandfather's legacy and his work for UNICEF," says Ambra. "But we also thought this would be a great, fun way to raise money for the charity."
The song is available for purchase at https://uni-song.com