Sir Stelios Haji-Ioannou has welcomed a takeover of the hotel arm of his business, saying he is looking forward to working with the consortium to grow his chain of easyHotels threefold across the globe.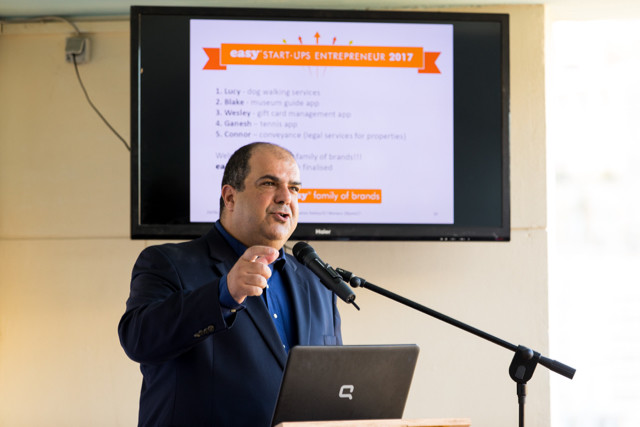 Luxumbourg property fund manager ICAMAP had teamed up with Canadian fund Ivanhoe Cambridge for a takeover bid valuing easyHotel at £138.7, and on Wednesday increased its share of 37% to gain control of 50% of the chain.
As company founder and second largest shareholder in easyHotel PLC, Sir Stelios Haji-Ioannou had earlier asked shareholders to reject the offer of 95p, saying: "My plan was to increase my stake in easyHotel PLC from the current level of 27.5% to just under 30%. However, we managed to find only 10,000 shares at 95p and despite bidding up to 96p we found no other willing sellers at that price. Clearly this … is proof that the real value of an easyHotel share today is well above ICAMAP's offer."
However, the board of easyHotel, which offers budget accommodation in 38 cities across the globe including the UK, Spain and Switzerland, considered the bid "fair and reasonable", allowing the consortium to gain control.
Sir Stelios Haji-Ioannou responded exclusively to Monaco Life: "My business model with easyGroup is to cede control of each member of the easy family of brands to other investors (or groups of them if listed on a stock market like easyJet) in return for two things: more capital to grow each business which in turn means more royalty income based on revenues for me as ultimate owner of the easy family of brands."
The Monaco resident added that with one shareholder just above 50%, he at almost 30% and a free float in between, he is looking forward to working together to grow the business "exponentially".
"I am simply delighted that ICAMAP and Canadian pension fund Ivanhoe Cambridge think that easyHotel.com is such a great business that they want to invest their big money to build more easyHotels," he said. "Nobody would be happier when this brand goes from 50 hotels in operation and under construction now to say 150 hotels. It's good news all round for the easy family of brands www.easy.com."