A mesmerising new film capturing the incredible strength and beauty of the Monte Carlo Ballet dancers has just been released worldwide. Slow-motion imagery and sophisticated lighting were needed to create this unique art work from Australia titled 'Missed nuance', which reveals a stunning connection between dance and couture.
Dancers from prestigious ballet companies, designer garments, exquisite lighting and state-of-the-art filmmaking technology were combined in this work-of-art by photographer Niv Novak.
Featuring elite dancers from The Australian Ballet, Bolshoi Theatre, The Royal Ballet, Les Ballets de Monte-Carlo, Queensland Ballet and Projection Dance, 'Missed nuance' uses ultra-slow motion photography to 'slow time', revealing a mesmerising spectacle of dance movement.
"Subtle gradations in movement, light skimming across a dancer's physique, muscles activating, ligaments stretching, fabrics flickering, bending and floating – countless moments of expression are missed – lost to speed," says the film's creator Niv Novak. "While photography reveals instants of such beauty, 'Missed nuance' captures all."
'Missed Nuance' is a breathtaking study of the relationship between movement and fabric and the role fashion plays in elevating and inspiring the artistry of dance.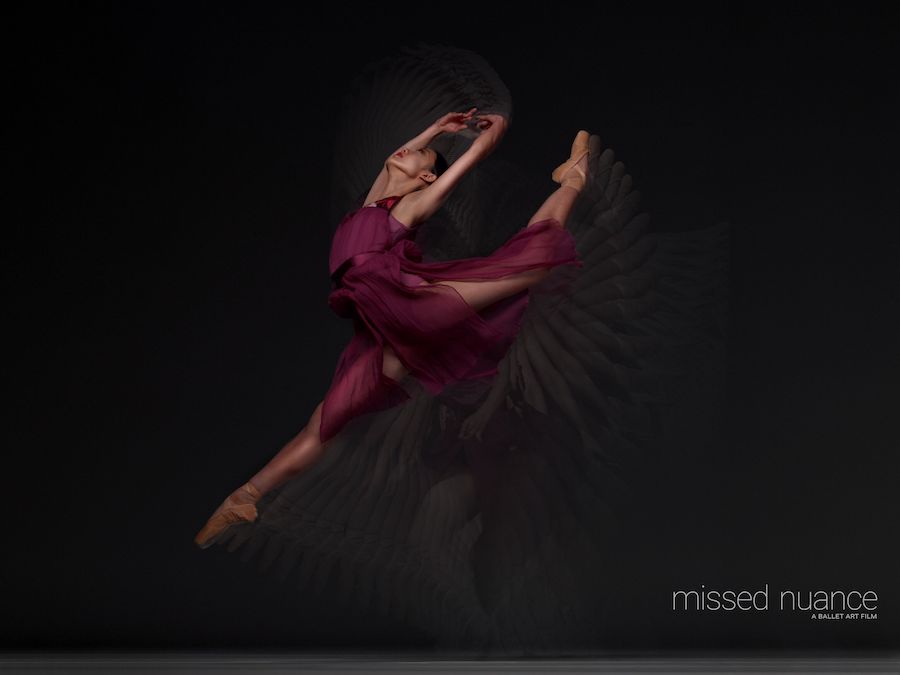 Curated by costume designer Belinda Pieris, 'Missed Nuance' showcases the talents of leading Australian fashion designers and couturiers and features an original score by Melbourne-based composer Troy Rogan.
The dancers from the Ballet Monte Carlo were Ksenia Abbazova, Victoria Ananyan, Cristian Assis, Daniele Delvecchio, Katrin Schrader, Alessandra Tognoloni.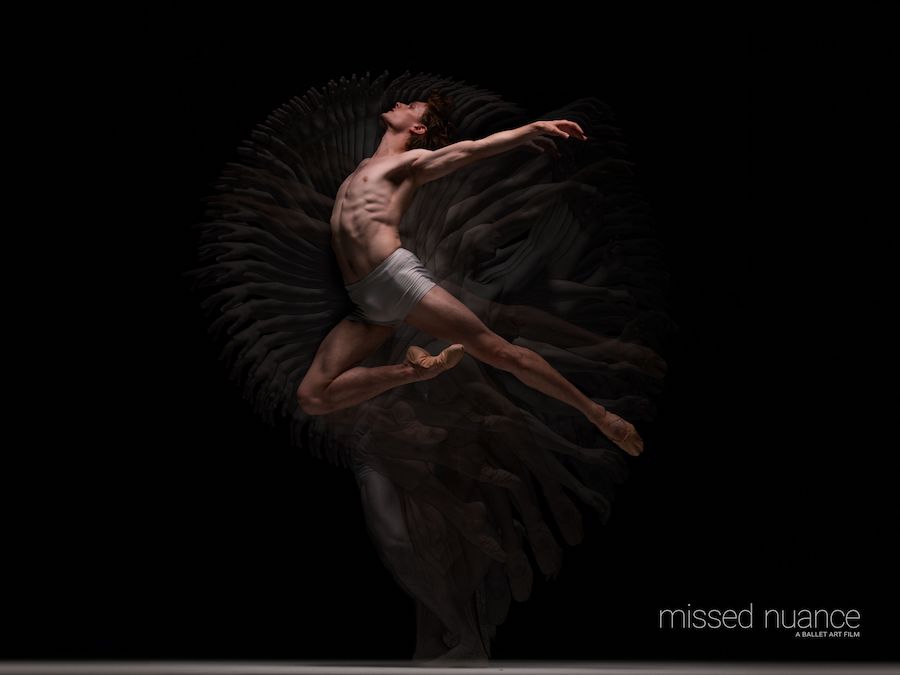 Monaco Life Editor Cassandra Tanti asked Niv Novak to explain how he managed to achieve such an incredible work of art…
Monaco Life: What motivated you to create this film?
Niv Novak: As a passionate photographer of dance I realised that so much of the beauty is missed – lost to speed. I wanted to capture it all, lit as beautifully as a photograph. The precision, athleticism, beauty and the striving for higher ideals through ballet & dance is my motivation.
What techniques were needed to achieve the end result?
It's very technical and lighting is really tough. This is why no one has achieved this on such a scale. I was set on lighting dancers as beautifully as a photographer lights a portraiture subject. It took me 18 full-time months to figure it out for high-speed photography.
There are significant technical challenges for high-speed studio photography at 1,000 frames per second. One needs 5x the light intensity when compared to shooting film/video at 24fps. Bright lights are traditionally very hot. New LED lights are run cooler but are not bright enough. Lights are huge, heavy, and hot and hard to modify. Everything about high-speed photography is challenging but lighting is the biggest challenge for sure.
The data requirements are also significant. The camera records 11GB per second and so we would record 4-6TB on most days.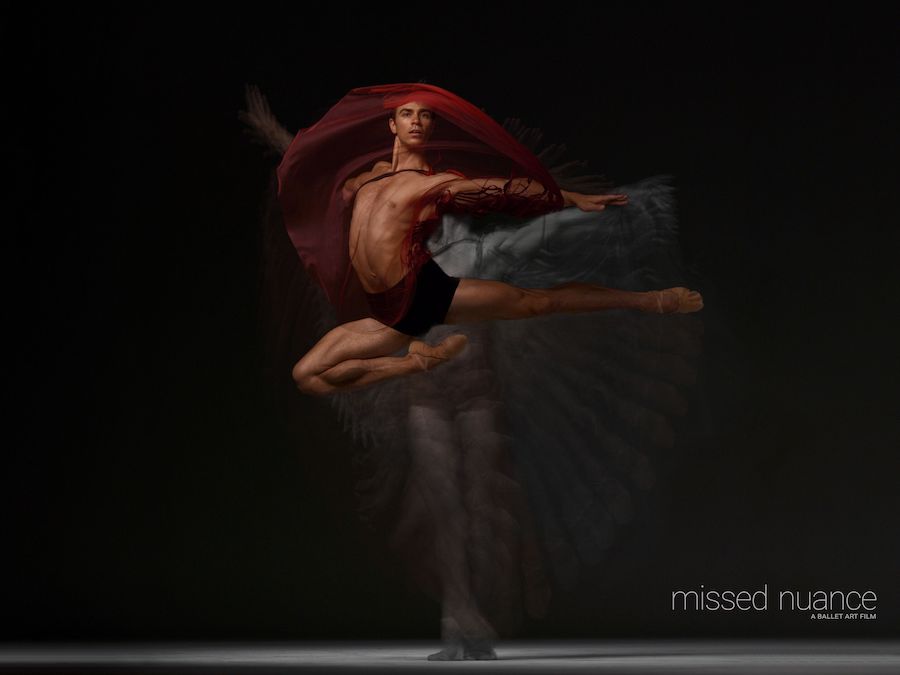 Why did you choose these ballet companies?
My studio is in Melbourne and the equipment weighs 700kg so I cannot travel easily. I realised that if I wanted to make an incredible international ballet film I would need to work with the best talent visiting Australia. I worked for eight months to arrange shoots with dancers from The Royal Ballet, Bolshoi Theatre and Les Ballets de Monte Carlo. I flew to Moscow and London to arrange some of the shoots at the start of the year.
Why did you ask Ballet Monte Carlo to take part? 
Ballets de Monte-Carlo toured Melbourne and I managed to work with seven of their incredible dancers. I contacted the dancers on Instagram a few months before the tour and worked hard to co-ordinate a schedule around their very limited free time.
It was an incredible experience across 3 x 14-hour days for me – the dancers are so powerful, graceful and beautiful people.
Do you have any interesting stories to tell about the involvement of Ballet Monte Carlo?
The dancers were from Brazil, Italy, Russia, Korea, Belgium… It was super interesting and they had such sparks of character. Really special people and you could tell they supported each other like family.
Who is this film intended for?
Dancers for sure. But anyone who loves movement, dance and fashion. I've been to told the footage is completely mesmerising and meditative. I hope the fashion world will stop to take note. My big hope for the work was to be a meaningful contribution to dance. To create a record of elite dancers like no other – one that will be referenced in 20 years. Time will tell.
Do you have distribution in Europe? 
The movie will be available worldwide on iTunes from 16th October, including Monaco!
Will it receive a special screening in Monaco? 
I may visit for a promotional screening on a world tour shortly. The film is shot entirely in 4k and looks incredible in cinema!
Top photo: Pictured dancer is Zoe Cavedon | Projection Dance