This November, Sotheby's will present 'Vienna 1900: An Imperial and Royal Collection'', the most important and largest Viennese Imperial and Royal Jewellery collection ever to come to auction.
With provenance from all the most prominent European royal houses linked to the Austrian Habsburg dynasty, the auction will offer an extraordinary jewellery journey through the lives of Central Europe's most influential ruling families across the 19th and early 20th centuries.
Comprising over 200 pieces, the collection will be resurfaced for the first time in nearly a century, astonishingly pristine and with all its pieces in their original design, having only been recently discovered hidden away in a bank vault.
Carrying an estimate of €3 to €5 million, this extraordinary single owner collection will be offered in two dedicated auctions on 6th and 7th November, alongside the Magnificent Jewels sale taking place on 8th November during Sotheby's Luxury Week in Geneva. Before the auction dates, the collection will be exhibited at Sotheby's locations around the world: New York, Cologne, Paris, Hong Kong, Bangkok, Singapore, Dubai, Taipei and London.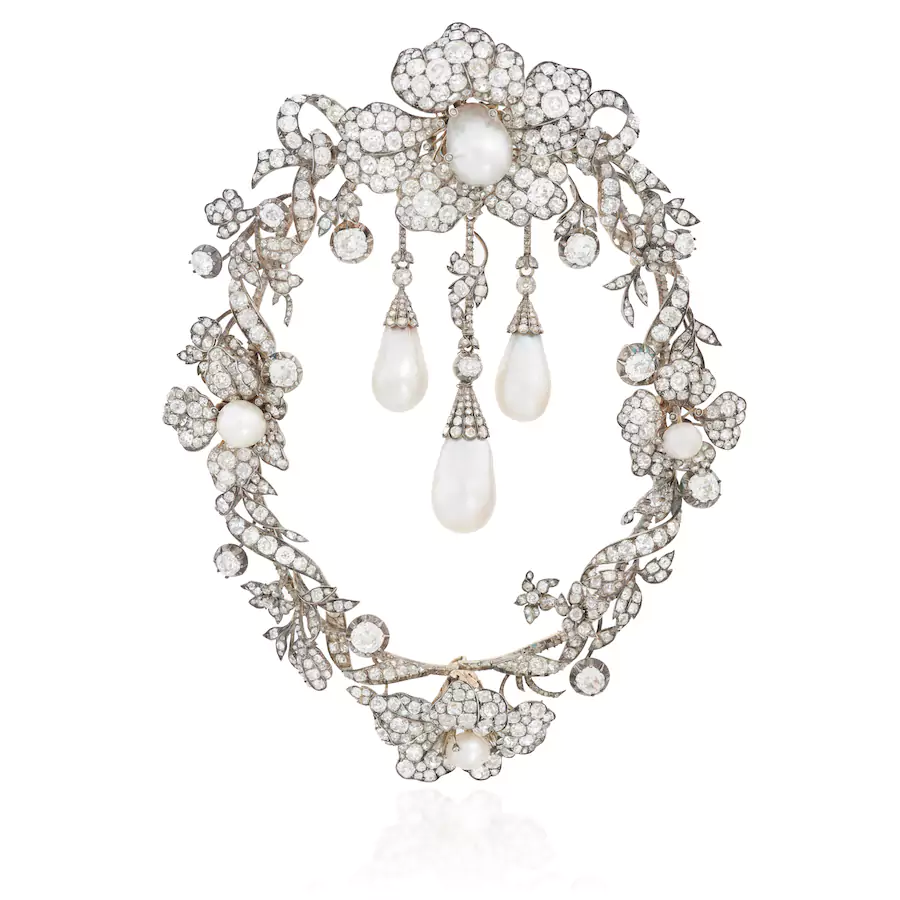 Sotheby's has worked in collaboration with the Philipp Württemberg Art Advisory GmbH to bring this collection to auction.
"This collection is arguably the most important Noble Jewels auction since the landmark sale of the Royal Jewels from the Bourbon Parma Family held by Sotheby's in Geneva four years ago. The collection is truly exceptional, boasting a unique combination of magnificent ceremonial court jewels, as well as important assemblage of men's dress accessories, cigarette cases and objets de vertu," said Andres White Correal, Deputy Chairman and Jewellery Senior Director, Sotheby's. "Presented together, their superior craftsmanship and exquisite design brilliantly showcases the style and grandeur of the Habsburg court and permit us a rich glimpse into the private lives of these European ruling Houses."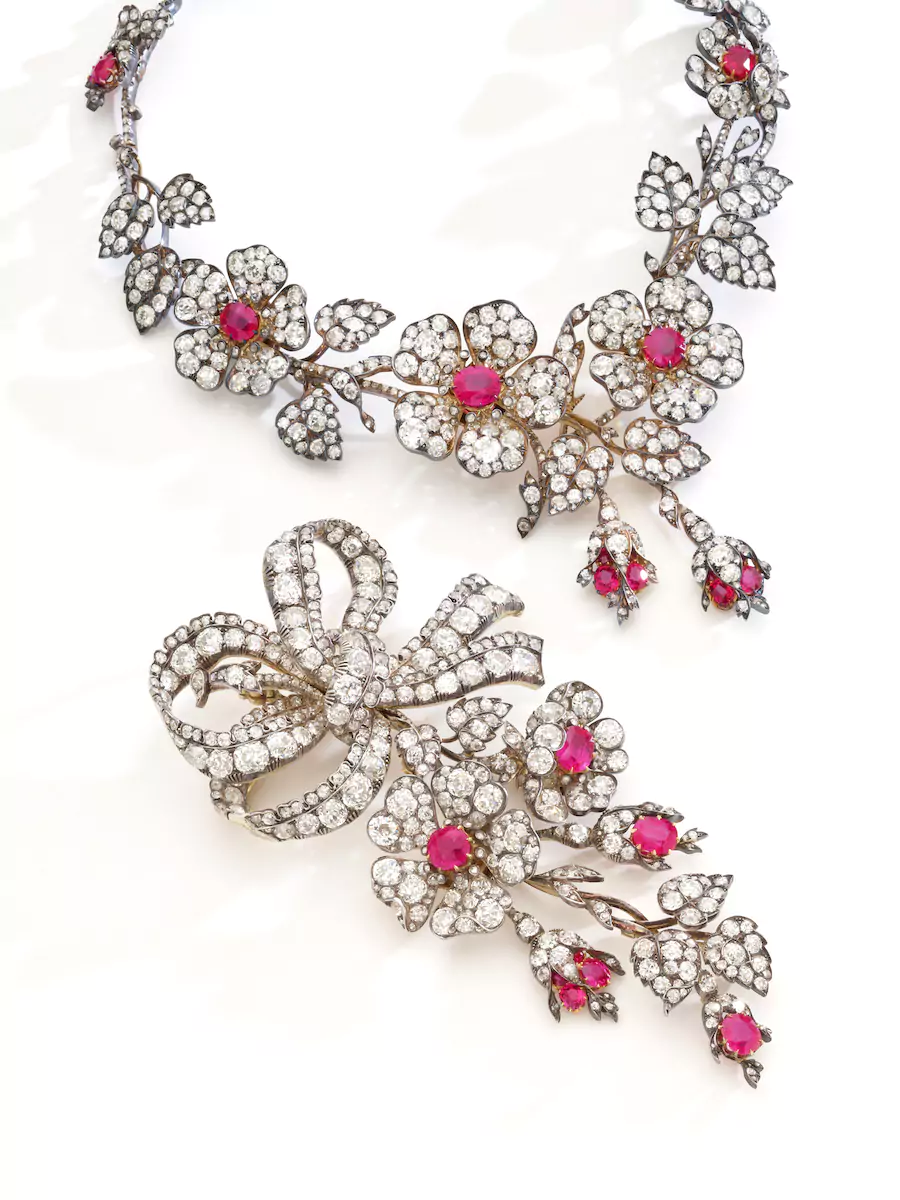 Sale Highlights
Following the fall of the monarchy in France, Vienna saw its rapid rise as the ultimate royal and imperial court in Europe, welcoming royal families from across the continent.
The collection fascinatingly depicts the grandeur of Viennese court life and affords a wonderful insight into the alliances, the tastes and styles of the Houses of Habsburg, Bourbon Parma, Bourbon-Two Sicillies and Saxe-Coburg-Gotha when they were setting fashion trends at the Court that radiated across Europe from early 19th century and for the next 100 years. The collection features outstanding jewels from the collections of Archduchess Margarete Sophie of Austria (1870-1902), Archduchess Maria Immaculata of Austria-Tuscany (1878-1968) and Archduchess Marie Therese of Austria-Teschen (1845-1927) as well as of Tsar Ferdinand I of Bulgaria (1861-1948) and Princess Marie Louise of Bourbon-Parma (1870-1899).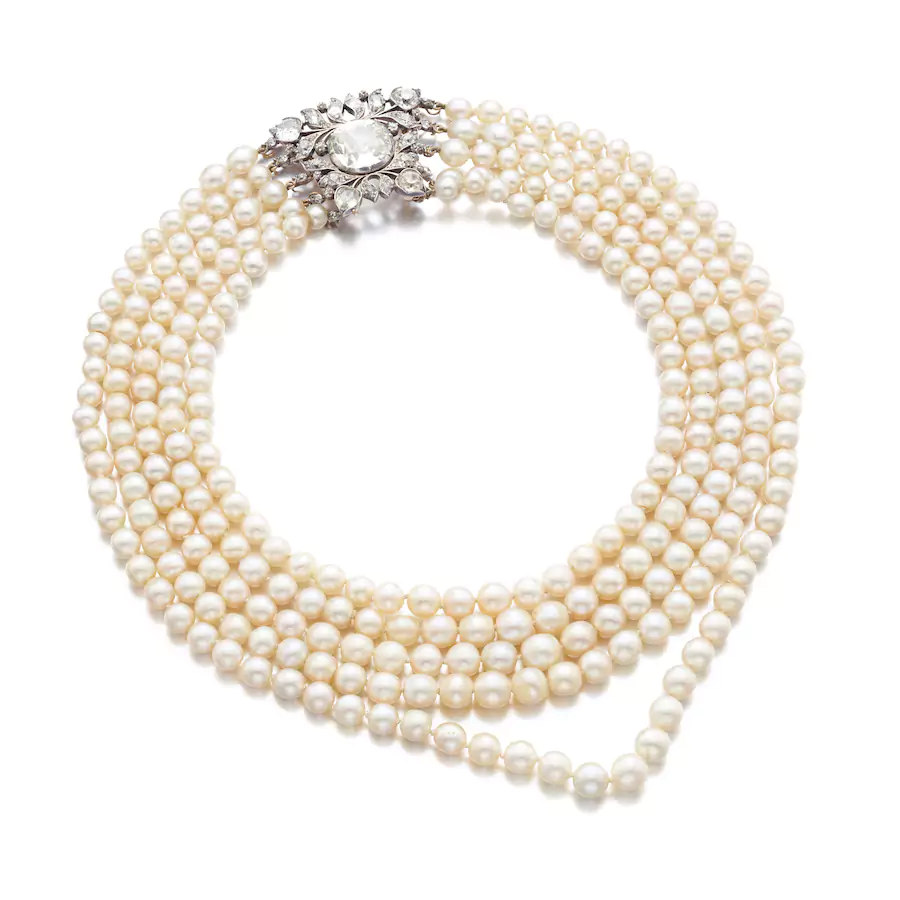 Fashions at the Viennese court were dictated by Emperor Franz Joseph (1830-1916) and his legendary consort Empress Elisabeth (1837-1898), best remembered by her nickname 'Sissi' and her famed beauty. When German court portrait artist Franz Xaver Winterhalter immortalised Sissi in 1865, wearing an arrangement of star-shaped diamond jewels in her elaborate hairdo, she started a trend for versatile star-shaped jewellery that lasted all through the late 19th century. The sale features a charming suite of three diamond stars which can be worn alternatively as brooches, hairpins or on a tiara frame.
Natural pearls reigned supreme during the 19th century. The collection is led by an extraordinary corsage ornament designed as a garland supporting exceptional natural pearls. It was presented to Archduchess Marie Therese of Austria-Teschen (1845-1927) as a wedding gift in 1865. This is without a doubt the most significant 19th century jewel to come to auction in recent years. Other highlights include an important brooch featuring a button- and drop-shaped natural pearl, a natural pearl and diamond tiara by Köchert and a five-strand natural pearl necklace.
By Monaco Life with press release. All images supplied by Sotheby's.
Make sure you're never left out of the conversation. Sign up for the Monaco Life newsletter, and follow us on Facebook,  Twitter,  Instagram and LinkedIn.  
Featured photo: Natural pearl and diamond tiara, Kochert, circa 1900 estimate chf 270,000-450,000.