For an entire month, the Oceanographic Museum of Monaco is offering a special deal where for each paying adult, one child gets in free.
As the school holidays approach, the question of what to do with the kids certainly is at the forefront of every parent's mind. This year, the Oceanographic Museum can help solve that problem, at least for a day.
From 8th February to 8th March, for every adult who buys a full price €16 entry, an accompanying child gets in for free. The offer applies for kids aged 4 to17. 
Visitors will be able to enjoy the wonders of the sea in the museum's main halls, plus join in on other activities. Children will be able to feed the fish, caress a real starfish or baby shark in the touch pool, watch a light show bringing alive the iconic skeletons of the whales and the narwhal suspended from the museum's ceilings and get immersed in a virtual reality moment.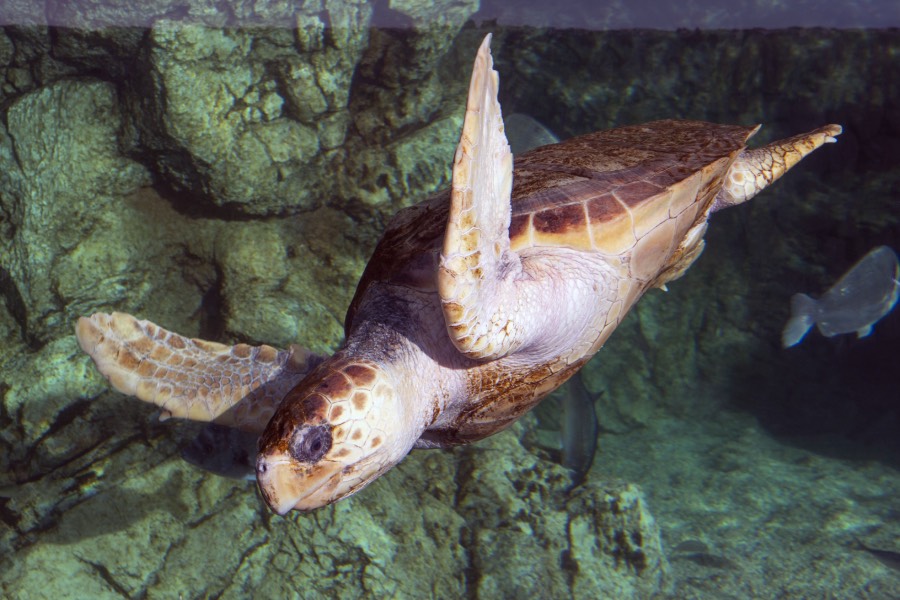 In addition, 6 to 12 year olds will also get to participate in the museum's popular temporary exhibit, Odyssey of the Sea Turtle. This interactive experience guides kids through a route set up on the first floor where they will discover these amazing migratory animals, learning about their life spans, their habits and the threats that are being posed to their existence.
 Kids will search for "clues" to complete a series of missions, all the while being made aware of how to protect these sea creatures. At the end, a "turtle Guardian Diploma" will be handed out, validated by the museum's team.
It is a fun day out as much for adults as for kids, so take advantage of the offer and learn about our amazing seas.