As part of World Oceans Day, Tuesday 8th June, Monaco is once again educating sea users on how to report sightings of marine animals, particularly sea turtles, and how to help those in distress.
Organised by the Monegasque government and the Oceanographic Institute, the meeting is set to bring together around 40 sea users and aims to engage and encourage them to report any sightings of turtles and marine mammals. The data collected will make it possible to identify the species present in Monegasque waters, to better understand their behaviour, and contribute to the study and protection of ecosystems.
The first edition was organised in March 2019 during the opening of the Monegasque Centre for the Care of Marine Species (CMSEM) at the Oceanographic Museum.
Since then, more than 120 observations have been made including 119 loggerhead turtles and seven green turtles, documenting their age, state of health and travel habits.
Observe, Report, Preserve
Sea users are invited to report all types of marine animals, from cetaceans to sharks, as well as any unusual situation such as waste or pollution.
Particular attention, however, is paid to sea turtles, and participants of the Monegasque meeting are educated on the rules of observation, as well as those for the intervention and handling of these animals when necessary. They are taught how to identify if a sea turtle is in distress, how to handle it in accordance with good practices, and how to notify the specialised networks.
They are also encouraged to share their observations on the digital platform OBSenMER, which is designed to be used by both professionals and the general public for the collection, saving and sharing of information.
The easy-to-use application allows users to enter the place of observation, date and time, as well as the type of animal that has been spotted.
The Oceanographic Museum is directly notified of each observation made via the platform, and the government is also made aware so it can better understand the biodiversity of Monegasque waters.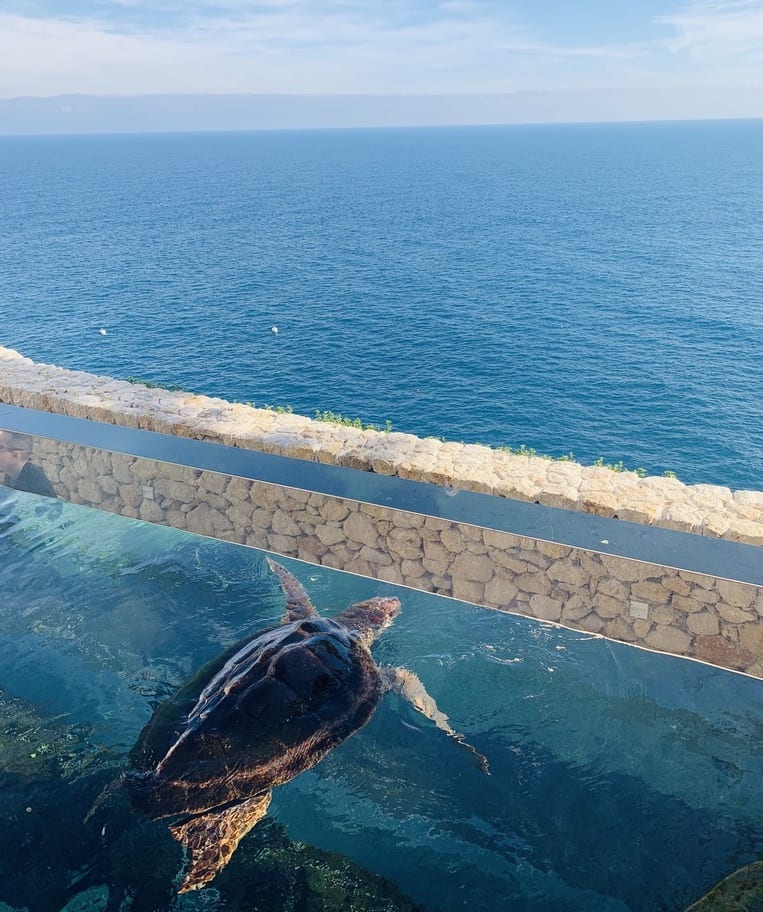 The observations are also added to the databases of structures such as the Network of French Mediterranean Sea Turtles (RTMMF), MIRACETI and ACCOBAMS to improve and strengthen knowledge of species.
The Monegasque Centre for the Care of Marine Species (CMSEM) at the Oceanographic Museum has a laboratory dedicated to the care of injured or sick animals, the reproduction and breeding of animals, as well as a large outdoor pool for rehabilitation – which is visible to the public – before the animals are put back to sea.
The CMSEM also runs collaborative projects dedicated to the study of seahorses and large nacres.


Photo of a sea turtle in the Oceanographic Museum by Cassandra Tanti, Monaco Life