Prince Albert, Princess Charlene and their twins have celebrated Saint Devote, Monaco's patron saint, amid strict health measures that prohibited the usual crowds from attending the event.
Monaco's patron saint, Saint Devote, is celebrated each year on 26th and 27th January, and despite restrictions in place that did not allow for the normal festivities, her memory was nonetheless commemorated in style in 2021.
The Princely family, together with the clergy, certain high ranking government officials and a select few citizens, some of whom played active roles in the event, honoured the 4th century martyr with the traditional boat burning ritual and a mass in her namesake church.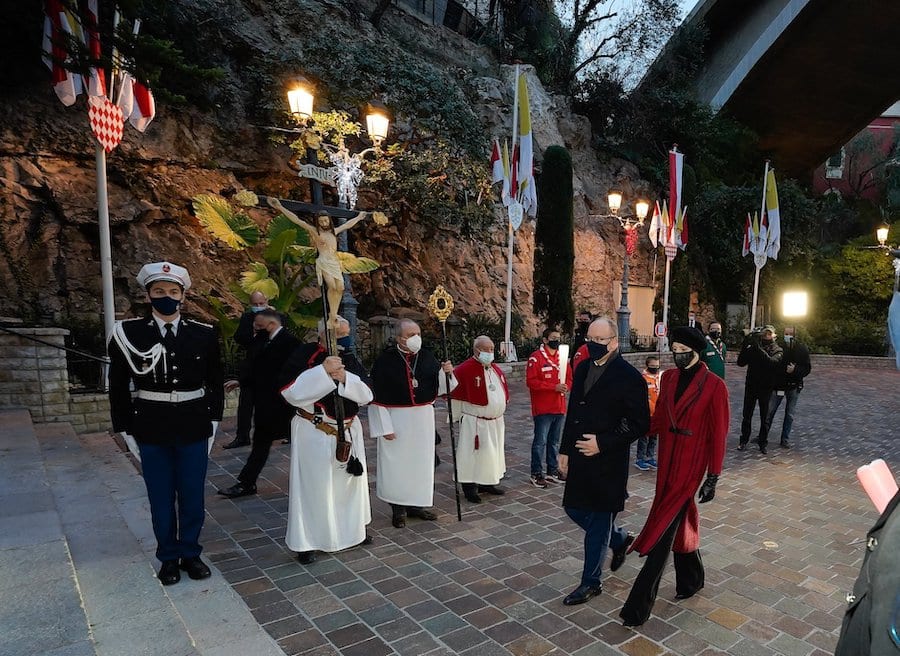 Saint Devote was an early Christian from Corsica who was brutally tortured and killed for her faith. After her death, her body was ordered to be burned to prevent anyone venerating her, however this burning never occurred. Instead, she was secreted away by other Christians and placed in a boat for Africa.
A storm blew the boat off course, and instead of Africa, it landed in Monaco.
"According to legend, a dove came out of the mouth of Sainte Dévote and said to the sailors, 'Follow it and it will guide you to the Vallon des Gaumates'," explains Stephan Maggi, professor of Monegasque history.
Since 1874, it has been a custom in the Principality on the night before her saint's day for a boat to enter Monaco's port, in honour of the day her lifeless body was brought to the shores of Monaco, where it is transferred to the square in front of her namesake church and lit on fire. Afterward a fireworks display in Port Hercule usually follows.
The fireworks did not take place this year, nor were the public allowed to attend the moment when the symbolic boat glided into Monaco preceding the traditional boat burning, though a limited processional, lead by Archbishop Dominique-Marie David, did take place.

Top photo by Michael Alesi, Government Communications Department