With the annual Monaco Energy Boat Challenge set to take place in a matter of weeks, we take a look at how the superyacht industry is adapting and evolving to reduce emissions.
The Principality of Monaco is best known for motor racing, playing host to the most iconic Grand Prix on the F1 circuit. However, with its gilded position on the sparkling blue waters of the Mediterranean, it has also long been affiliated with the maritime industry. It is known as the epicentre of super yachting.
During the summer season, just about every large superyacht can be spotted out in the bay at some point, while motorboat racing and sailing regattas are hosted by the Principality year-round. As the focal point for yacht-related things, The Yacht Club de Monaco (YCM) also hosts the Monaco Energy Boat Challenge, a joint venture with the Prince Albert II of Monaco Foundation.
Dedicated to promoting and developing sustainable technologies in the maritime industry, the Monaco Energy Boat Challenge brings together industry professionals, marine engineers and students worldwide to showcase their innovative and energy-efficient prototypes.
Demonstrations of prototype vessels powered by alternative energy sources, including renewable energy sources such as solar, wind, and hydrogen, and using electric propulsion systems, are the focal point of the five-day event. Participants compete in various categories of energy-efficient boating, including offshore, solar and open sea classes, each with specific challenges and requirements. The judges then evaluate each performance on criteria including speed, innovation and energy efficiency.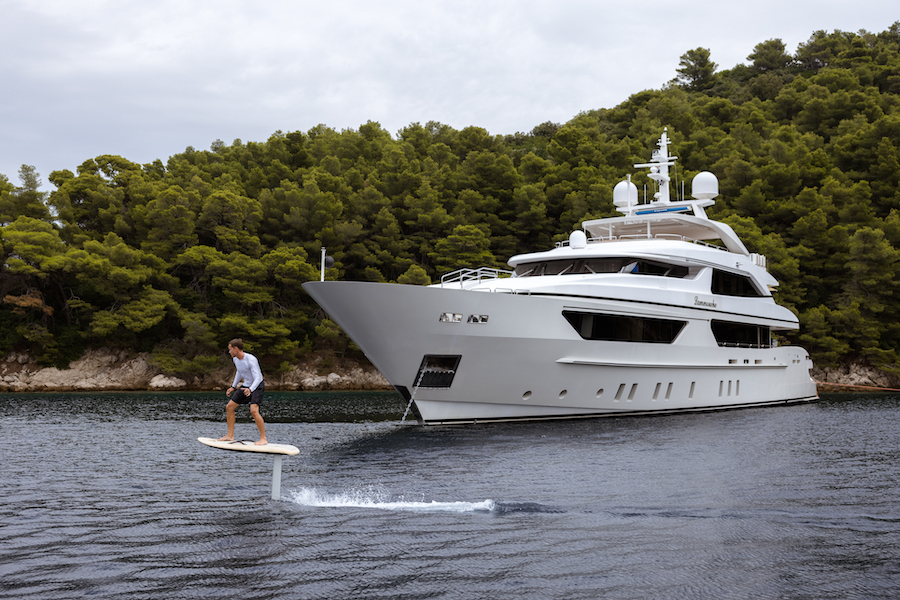 The Monaco Energy Boat Challenge is just one example of how the maritime sector is evolving to address the issues surrounding CO2 emissions. New sources of energy and how to apply them are a hot topic, and in no part of the maritime industry is this more true than super yachting.
Shipyards, designers, brokerage houses, and clients are all assiduously exploring new technologies and solutions to reduce yachts' emissions. Over the last few decades, yachts have seen substantial efficiency improvements, whether in the form of diesel engine power-to-weight ratios or alternative power source technologies.
Not all innovation needs to be new, however. Wind power has traditionally played an essential role in yachting, and the interest in wind combined with new and emerging technologies has great potential. Hybrid propulsion systems, which date back to the early 20th century, can today be found on some of the most impressive superyachts afloat, most commonly in the form of diesel-electric propulsion.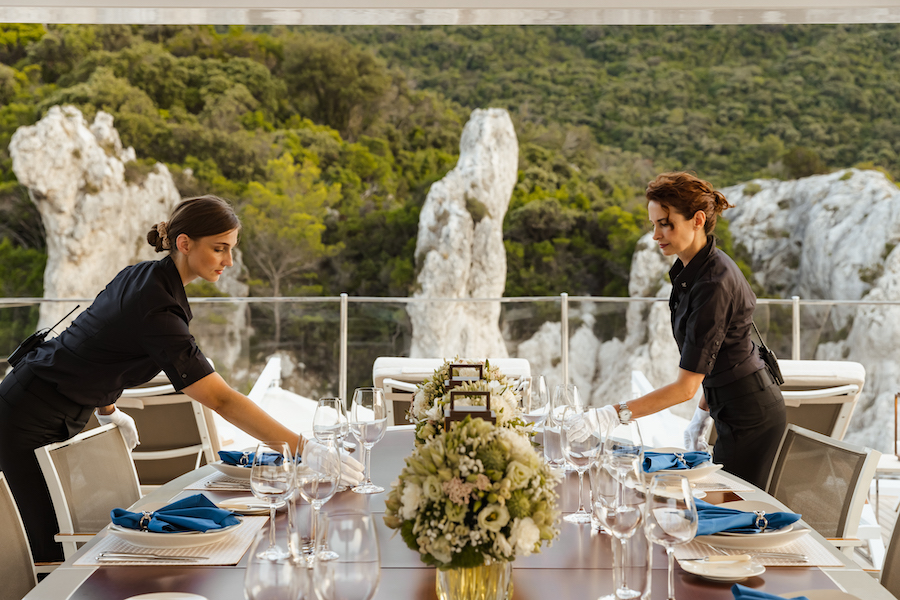 In the short-term, Biofuel – fuel derived from biomass as opposed to fossil fuels- in the form of biodiesel is one renewable fuel that is seen by many as a more immediate answer to reducing emissions. Easily stored and transported, biodiesels can be used to power most existing engines, with little or no modifications required to the engine. The 144'4" (44m) motor yacht Lammouche from the Superyacht Management (SYM) fleet of managed yachts is one of the first yachts to take biofuel on board.
"HVO is widely considered to be the best option for legacy vessels, the impact is immediate and significant. Benefits include an up to 90% reduction in CO2 emissions. Very low sulphur, reduced NOx, low smoke, soot and particulates, low odor, it is biodegradable and can be mixed with fossil diesel. We are very proud of Captain Jean-Max and all his efforts to spearhead this transition," explained SYM Founder and Director Ben Young.
When it comes to zero-emission fuel types for the future, Hydrogen fuel-cell technology is high up on the yachting agenda. Then there are the new technologies as yet undiscovered. Of course, their innovation takes time, but rest assured, most of the innovation seen in yachting is now focused on sustainability.
Sign up for the Monaco Life newsletter. For the latest news, follow us on Facebook, Twitter, and Instagram.  
Photo of Lammouche provided by Northrop & Johnson