Staff at the Princess Grace Hospital Centre spent 5th June, World Environment Day, reinforcing their commitment to sustainable development and ecologically sound practices.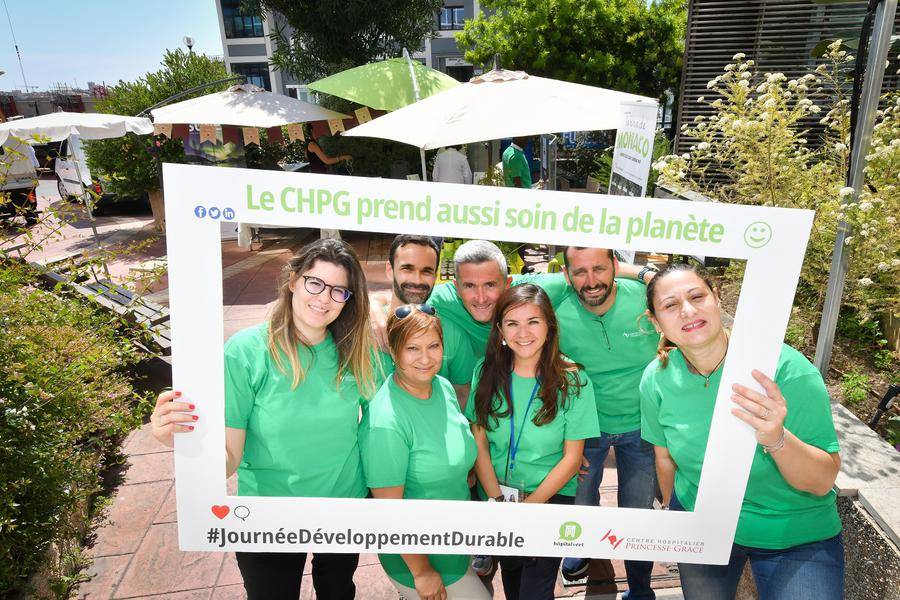 The hospital is in the process of becoming a pro-environmental institution with the creation of a vegetable garden on site, recycling projects and the purchase of a fleet of electric vehicles among the initiatives. 
Benoîte de Sevelinges, Director of CHPG, used the occasion to announce the new annual bonus plan created to encourage staff to use eco-friendly modes of transportation for getting to and from work to cut emissions. The scheme supplements current measures already in place that promote carpooling and public transportation as alternatives to driving.  
The day included a bit of fun as well from street artist Anthony Alberti, who decorated home-made bicycle garages fashioned from recycled pallets.