Andrey Rublev beat Holger Rune (5-7, 6-2, 7-5) to win his first Masters 1000 at the Monte-Carlo Masters after Romain Arneodo came within inches of becoming the first Monégasque champion at his home tournament.
It was a final that few would have predicted, but entertainment and quality weren't in short supply at the Monte-Carlo Country Club on Sunday afternoon. After Novak Djokovic's and Stefanos Tsitsipas' surprise defeats, the tournament was thrust wide open.
19-year-old Rune became the youngest Monte-Carlo Masters finalist since Rafael Nadal in 2006. The Dane was looking to become the new "King of Clay," but he was denied in an exhausting affair.
Rune was the first to break, but Rublev, the Russian player competing under a neutral flag, broke straight back. That set the tone for a tight match that went the distance. Rune broke again in the final game of the first set (7-5), to go within a set of the championship.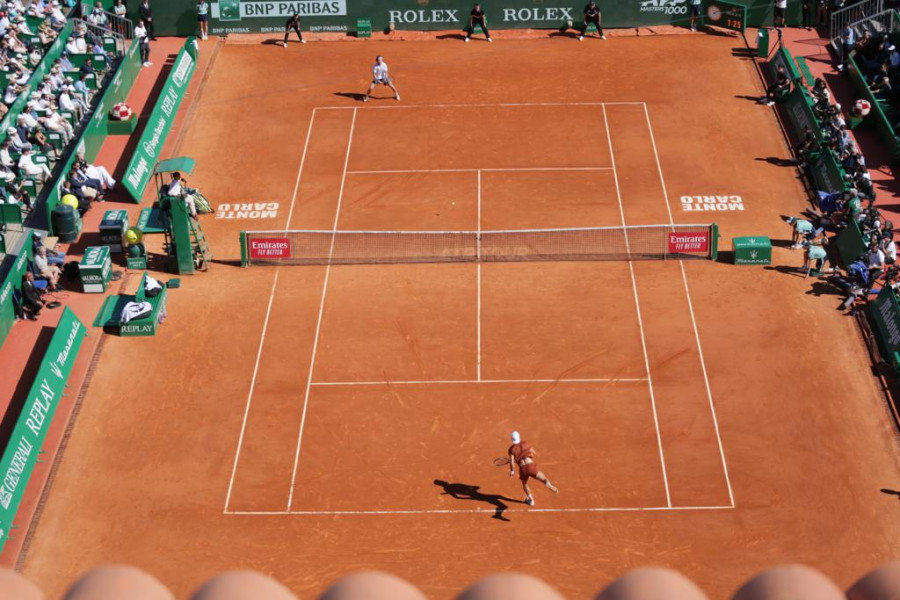 However, Rublev hit back, breaking Rune twice to set up a deciding set (6-2). The second game of the third set epitomised the duel. The difference in quality was negligible, and Rune needed multiple opportunities to make a break that at the time felt definitive.
Whatever was thrown Rune's way, he seemed to have the answer. Faced with a break point, he served consecutive aces before holding his service. However, there was an almost indiscernible switch of momentum, and the crowd, enthralled in the battle, urged Rublev on as he broke back.
The mental impact of ceding an advantage took a toll on Rune. His inexperience perhaps showed as he missed two simple overhead volley's in a row, before launching two balls into the crowd out of frustration.
"Being from the country that I'm from, to have international support means a lot."
Under the cosh, Rune then double-faulted at the end of his service game to give Rublev a chance to serve for the championship, which he didn't pass up. It was Rublev, therefore, who prevailed to win his first Monte-Carlo Masters, the Russian sinking into the Monaco clay in ecstasy after a draining, but thrilling contest.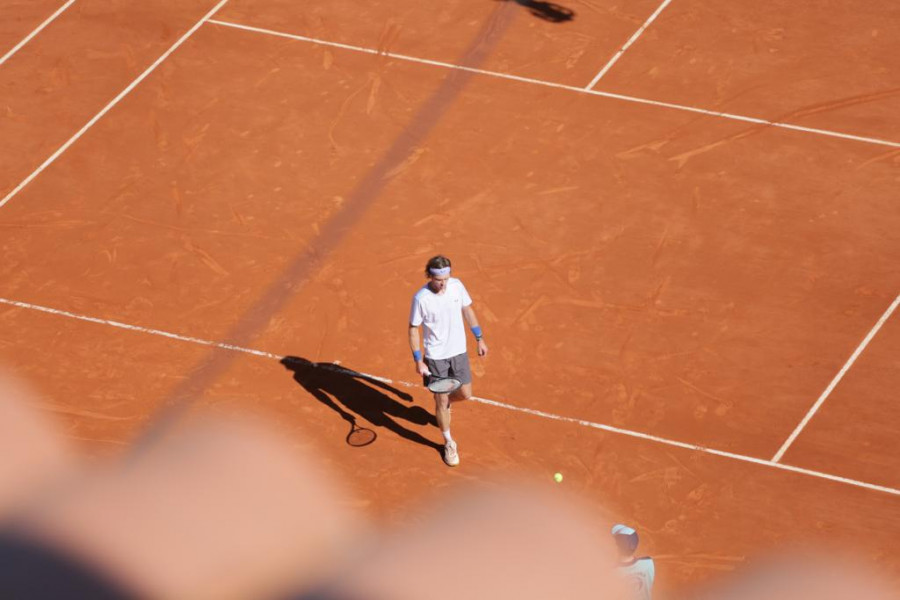 "I want to congratulate Holger for his amazing week. It's tough to lose a final, but you're so young, and you already have a Masters 1000 title, so let me win this one time," joked Rublev in the trophy ceremony, before thanking the thousands of fans in attendance for their support.
"I just want to say a big thanks to all of you guys (the supporters), because being from the country that I'm from, to have international support means a lot," he said.
Romain Arneodo makes Monégasue history, but title slips through fingers
Prior to Rublev's victory, in the doubles', Arneodo looked to conclude his incredible week with silverware. In reaching the doubles final of the Monte-Carlo Masters, Arneodo had already made history, becoming the first Monégasque to pull off the feat. However, the home crowd had little to celebrate in a first set inhalation.
Ivan Dodig and Austin Krajicek began the tournament by breaking Monégasque hearts by beating a team consisting of Hugo Nys. They looked like they would inflict more misery after breaking Arneodo and Tristan-Samuel Weissborn three times in the first set, winning 6-0.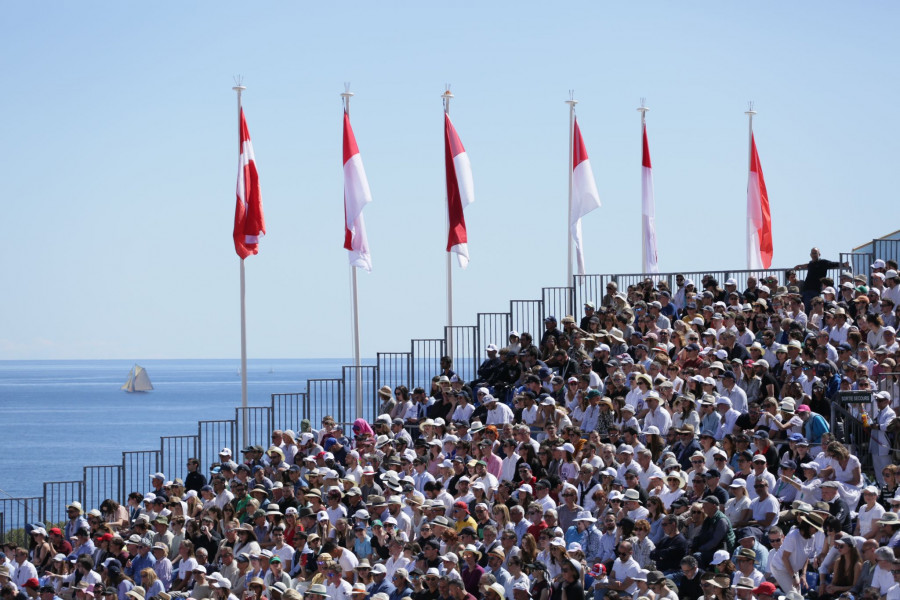 Arneodo and Weissborn looked incapable of competing, but the duo kept calm and incrementally worked their way back into the match in the second set, breaking towards the end to take it 6-4.
Charles Leclerc and Pierre Gasly in attendance
That set up a nail-biting super tie break in the third set. Both sides squandered two championship points before the third was taken in front of the onlooking Charles Leclerc, who had been put through the emotional wringer by his compatriot's narrow defeat (6-0, 4-6, 14-12).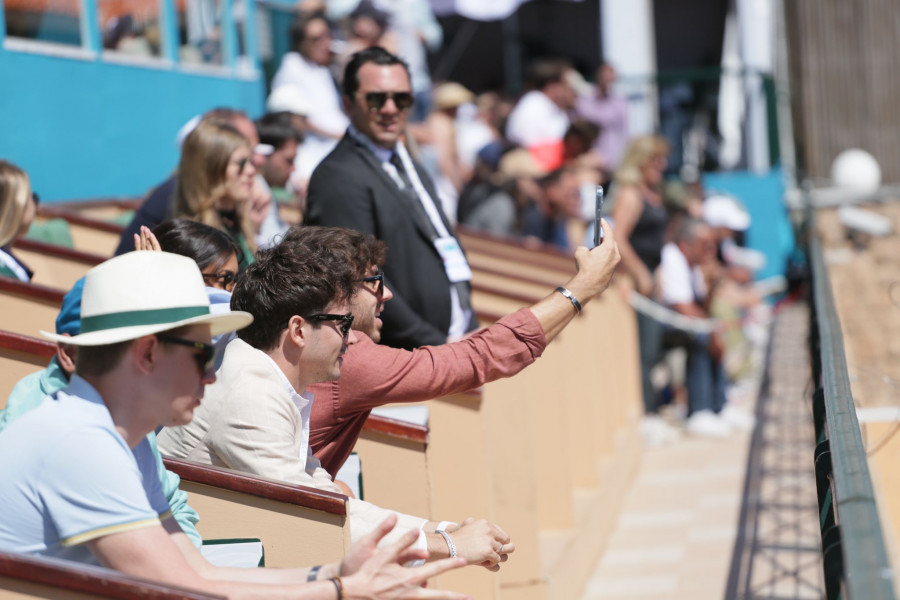 "With the passing of time, I'm starting to calm down, but just after the match it was very difficult. It was very emotional. I'm struggling between the emotions of pride and disappointment," reflected Arneodo.
"I just wanted to win today and go back home and open bottles of champagne with my friends," he told Monaco Life. 
Arneodo's Monte-Carlo Masters may have ended in heartbreak, but his success throughout the week will now allow him to compete in the rest of this year's Grand Slams. For Rublev, his victory is a good omen for the rest of the clay season, which has only just begun.
See more in our Instagram video below…
View this post on Instagram
Sign up for the Monaco Life newsletter. For the latest news, follow us on Facebook, Twitter, and Instagram. 
Photo by Luke Entwistle, Monaco Life