Rafael Nadal and Carlos Alcaraz have both withdrawn from the Monte-Carlo Masters, just days ahead of the tournament.
Nadal's return to the iconic clay courts of the Monte-Carlo Country Club had been the biggest question mark in the run-up to the Monte-Carlo Masters, which begins on Saturday 8th April.
The tournament director, David Massey, said back in February that he expected the 22-time Grand Slam winner to compete, alongside the rest of the world's top 20 players.
Rafael Nadal had already cast doubts over his participation
On the full list of participants in the ATP Masters 1000 tournament, released in mid-March, Nadal's name was featured, but his presence was caveated. In order to compete, he would need a mandatory physical and competition clearance form.
After featuring on the Monte-Carlo Masters socials sites, Nadal reacted and sought to allay expectations of his participation in the tournament.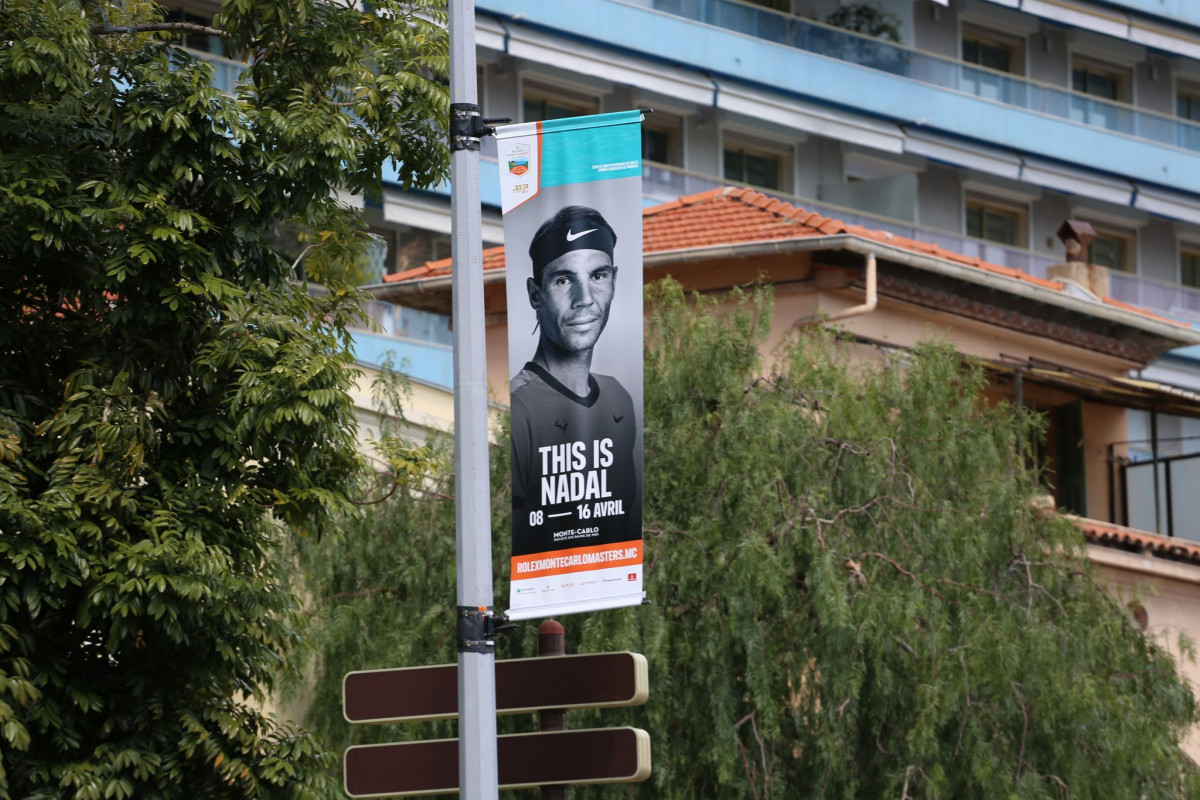 "I don't know who released this information, but clearly if it was true, I'd confirm it. Unfortunately, I can't confirm it. I am continuing my journey and I don't know when I'll return. That's the truth," said Nadal in Mallorca last week.
Posters of Nadal are plastered around the Principality as anticipation for the event grows. However, fans attending at the MCCC won't see the Spaniard in the flesh.
On Tuesday, Nadal revealed on social media that due to an injury that has sidelined him since the second round of the Australian Open, he was withdrawing from the tournament. "I am not yet ready to compete at the highest level. I won't be able to play in one of the most important tournaments of my career, the Monte-Carlo Masters. I am not in the condition to play with the maximum guarantees and I am continuing my recovery process. I'm hoping to be back soon," said Nadal.
World no.1 Carlos Alcaraz misses out
Just moments after Nadal's withdrawal, his compatriot, Alcaraz, also withdrew. The Spaniard also took to social media to announce that he won't be participating in the tournament.
Alcaraz is suffering from muscular discomfort in the spine, whilst he also has post-traumatic arthritis in his left hand. "After visiting my doctor in Murcia today and being evaluated, I will not be able to go to Monte-Carlo to start the clay court tour," said Alcaraz.
The withdrawals of Nadal and Alcaraz are a big blow to the tournament. The competition gets underway at the MCCC on Saturday, but without two of its headline acts.
Sign up for the Monaco Life newsletter. For the latest news, follow us on Facebook, Twitter, and Instagram. 
Photo by Yann Caradec