To celebrate the United Nations Climate Action Summit 2019, The Monaco Better World Forum is hosting on Sunday September 22nd in New York City a full day of conference, high level meetings, the screening of Jean-Michel Cousteau's movie 'Wonders of the Seas 3D', narrated by Arnold Schwarzenegger, and finally its annual gala with proceeds to support Ocean Futures Society and Green Cross Foundations.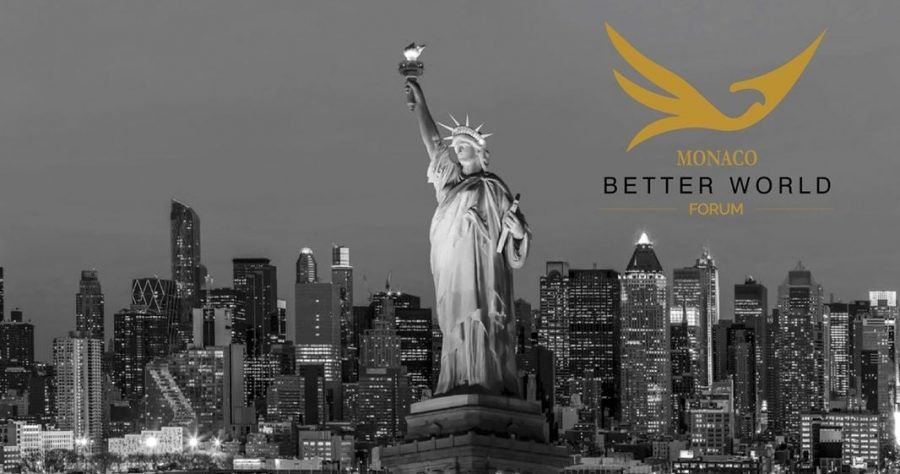 Chief Raoni and film director Jean-Michel Cousteau, Tony Robbins and Minister for Climate Resilience, the Environment, Forestry, Fisheries of Grenada Simon Stiell are among the guests expected at the gala dinner with Grenada as the Country of Honour, which will be held at the Westin Hotel Grand Central.
Earlier on September 22nd, the Monaco Better World Forum will host at the French Institute Alliance Française (FIAF), and in partnership with XZEN Technologies Inc., a MasterMind dialogue to discuss the world's first Climate Smart-Zone and Accelerator in the Caribbean.
"In the aftermath of the disastrous and devastating hurricane Dorian in the Bahamas, this conversation about the Oceans and the Caribbean is sealed with urgency and the utmost expectations," said Manuel Collas de La Roche, President and Founder of The Monaco Better World Forum, a non-for-profit organisation.
"The first Climate Smart-Zone and Accelerator in the Caribbean is a strategic initiative to modernise digital, physical and social infrastructures for disaster resilience," Collas de La Roche explained. "Moreover, it will be conducive to foster blue and green economies, create new jobs, protect the oceans, and promote renewable energy through effective public-private partnerships."
The experience of the post-earthquake reconstruction of Haiti in 2011, as well as the ongoing reconstruction of St. Thomas, and now of the Bahamas after category-five hurricanes, epitomises this integrated approach.
Governments, bi-multilateral organisms, meta-philanthropic entities, private companies and celebrities are engaged in supporting the Climate Smart Zone and Accelerator in the Caribbean, including Jamaica, Grenada, Haiti, Dominican Republic, World Bank, CARICOM, Microsoft, Clinton Foundation, TESLA and FIU, together with music superstar Sean Paul, eight-times Olympic Gold Medal Winner Usain Bolt and Sir Richard Branson.
A $1 billion fund was also announced by the Inter-American Development Bank during the One Planet Summit in Paris.
To purchase tickets: https://fiaf.thankyou4caring.org/pages/monaco-better-world-forum-2019