The Directorate of Cultural Affairs is now certified to ISO 9001 (quality) and 14001 (environment) standards.
Patrice Cellario, Government Counselor – Minister of the Interior,  and Jean-Charles Curau, Director of Cultural Affairs, have just announced the certification, in the presence of Stéphane Periphanos, consultant for Bureau Veritas.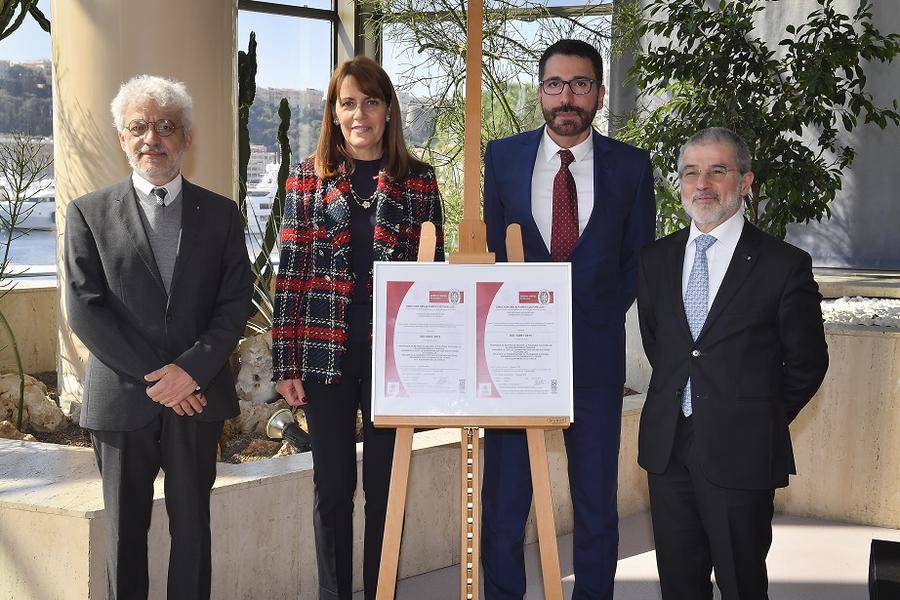 Launched in 2017, this initiative is part of the actions led by HSH the Sovereign Prince in favour of the protection of the environment and sustainable development, in line with the general policy of the Prince's Government in terms of modernisation of the Administration.
The Department of Cultural Affairs wishes to affirm its desire to continuously improve the quality of services provided to users and citizens and to contribute to reducing the environmental impact. Going through the taxing process of achieving accreditation is a clear way of demonstrating that commitment.
The certifications were given specifically because of the headquarters of the Directorate of Cultural Affairs, the Auditorium Rainier III and the Théâtre des Variétés.