Serge Telle handed to Martin Peronnet, CEO of Monaco Telecom, a letter of intent for the financing of internet security solutions for individuals and professionals: Monaco Care Safety and Monaco Care Password, high-performance services to secure smartphones, computers or tablets.
This commitment of the State alongside the Monegasque operator is part of the policy pursued since 2016 as part of the Principality's Digital Security Strategy conducted in close collaboration with the AMSN (Monegasque Agency for Digital Security).
The Minister of State said that "the digital must remain at the service of the human, the individuals, the community. It is not a question of restricting freedom but of protecting it. This is one of the goals of our work. And, from this point of view, the commitment of the public authorities is essential."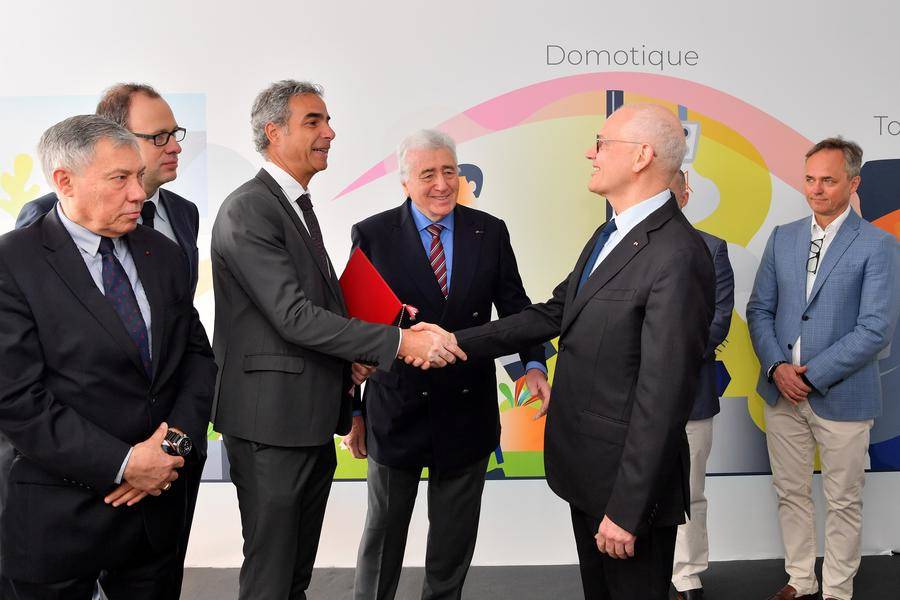 Monaco Telecom has been deploying for several months a new service in collaboration with F-Secure, a globally multi-award winning player in the development of Internet security solutions:
Monaco Care Safety will offer security features such as anti-virus, secure browsing, banking protection, location of its equipment and parental protection.
Monaco Care Password will securely store passwords, credit card numbers and other important information.
Five licenses will be offered free of charge to all Ultra Broadband Internet customers and LaBOX Mini or Maxi customers from June. These services will be compatible with different computers (PC, MAC) and operating systems (Android and iOS).