The Princess Grace Irish Library is taking its book collection catalogue online, including treasures such as the late Princess's personal anthology of rare books.
Inaugurated in 1982, the Princess Grace Irish Library has spent the past four decades gathering a compilation of books worthy of Ireland's heritage and literary achievements as well as being a centre for learning about Irish culture and history.
Now the library is able to spread its reach farther than ever with the launch of an online catalogue of all its books, both the contemporary and the rarer offerings, including Princess Grace's own collection, which were gathered during her lifetime and allow a glimpse into her deep love and appreciation of Ireland's literary and dramatic history.
The digital library was facilitated by The Irish Craft Whiskey Co, an award-winning company "which has reimagined the whiskey experience" and is their partner in this endeavour.
"I'm honoured that The Craft Irish Whiskey Co. can support the work of the Princess Grace Irish Library in Monaco,' said Managing Director Ian Duignan. "We share a vision to respect and preserve the legacy of our forebearers. Similar to the books lining the beautiful library walls, our ultra-rare premium whiskeys draw on Ireland's illustrious past and traditions, while offering a unique experience as one of unrivalled luxury and perfection. In the same way that we bring an innovative approach to an age-old art, I'm proud that we can contribute to the library's next step in the digital age."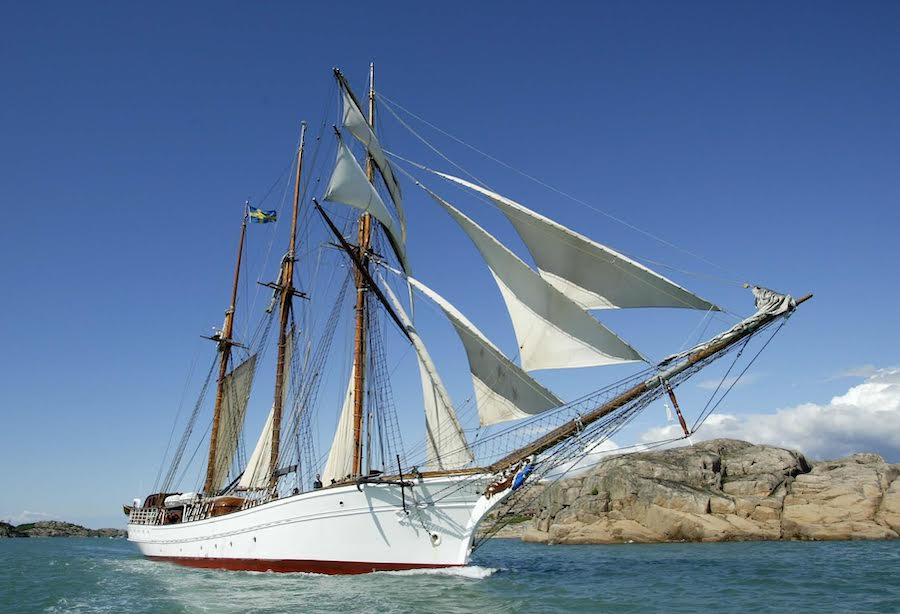 The launch is happening at the same time as the collaboration between the Princess Grace Irish Library and the Atlantic Youth Trust, which hosted a fundraising event recently to form a new Monaco branch. The trust is a youth charity that purchased the Grace O'Malley tall ship to train young people in personal skills such as teamwork, leadership and resilience.
Grace O'Malley was a Tudor-era pirate and the queen of her people at the same time as Elizabeth I. Despite her disreputable metier, she was a true leader and fought against the oppression of her people, going so far as to travel to London to speak directly to Queen Elizabeth I herself. Her grit and determination have made her a legend to generations of young women.
"We're delighted to be involved in this wonderful initiative for Ireland and thank Enda O'Coineen, Chairman of the Atlantic Youth Trust and the team for this opportunity," said Paula Farquharson, Director of the Princess Grace Irish Library. "The rule for each sea voyage – to leave mobile phones on land – frees up time onboard to read books by Irish writers, borrowed from the library. The aim is to foster an appreciation of Ireland's literature and history, which includes two exceptional women, Princess Grace and Grace O'Malley. With our new online book listing, we meet the needs of young people today. We wish the ship safe voyages in the future and look forward to hearing stories of its adventures."
Photo about source: Princess Grace Irish Library