Françoise Gamerdinger, Deputy Director of Cultural Affairs in charge of the programming of the Princess Grace Theater (TPG), signed this Tuesday, January 29 the Charter of commitment of the National Pact for the Energy Transition.
With this strong gesture, the establishment is committed to a decarbonated Monaco.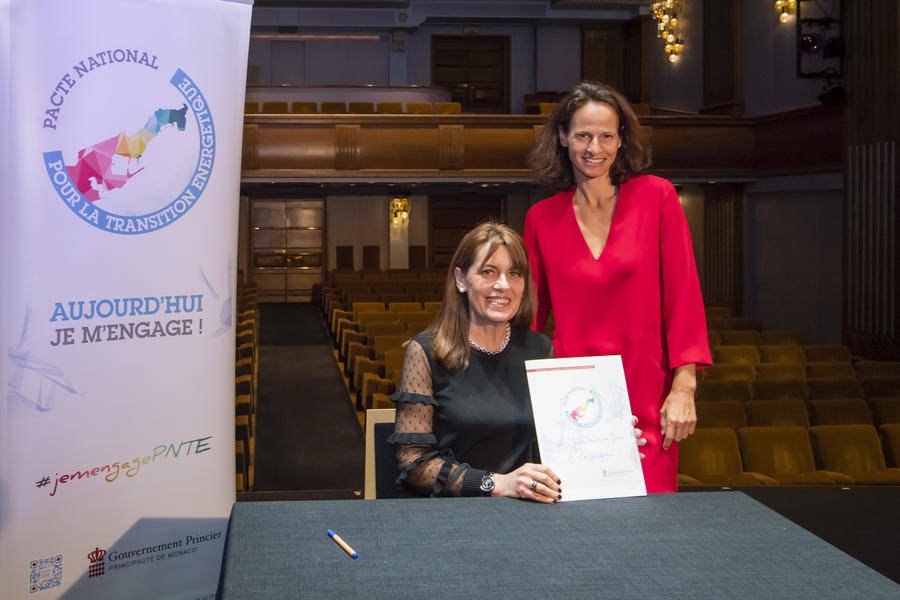 The ceremony, which took place four days after the adhesion of the Society of the Baths of Sea to the National Pact, took place in the presence of Annabelle Jaeger-Seydoux, Director of the Mission for the Energy Transition, and of all the team Princess Grace Theater.
The National Pact, set up last January, commits the Monegasque community to achieve the objectives of reducing greenhouse gas emissions (GHG), set at -50% in 2030 compared to 1990 and carbon neutrality in 2050.
HSH the Sovereign Prince, followed by his Government, were the first signatories of the National Pact, which now has nearly 600 signatories.