With no races on the final day of the Monaco Swan One Design event, because of lack of wind, the standings from previous days carried forward to final positions.
Leonardo Ferragamo's Italian entry, Cuordileone, won in ClubSwan 50, Luis Senis' Spanish team on Porron IX took home the Swan 45 prize and Lorenzo Mondo's Far Star from Italy carried top spot in ClubSwan 42.
In the battle for The Nations Trophy, Cuordileone and Andrea Masi's ClubSwan 50 Ulika combined to give victory to Italy.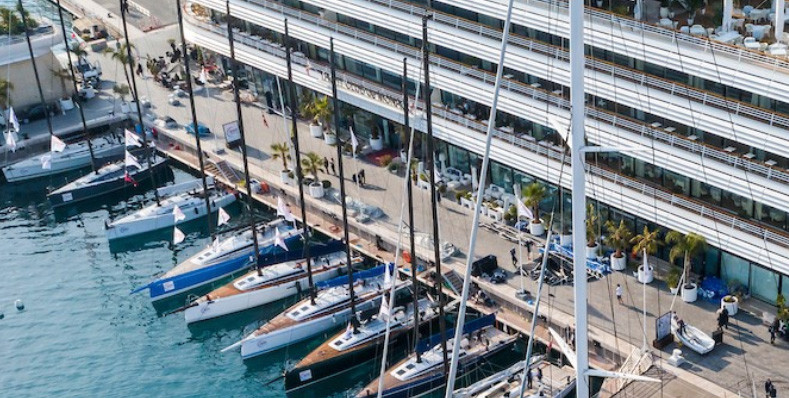 ClubSwan 50
Ferragamo's team, with Ken Read in the tactician's role, scored two seconds and one third, beating Ulika by two points, despite Masi's crew winning one of the three races. Skorpios, another race winner, was a further three points behind, the Russian crew's otherwise impeccable scoreline let down by an uncharacteristically bad result in race two of the series.
Swan 45
Porron IX is the defending world champion in the Swan 45. Across three races, the team once again proved its class. Hugo Rocha, the Portuguese 1996 Olympic bronze medallist from the 470 class, stepped into the tactician's shoes due to a clash in the calendar for the regular role-player.
It was not straight-forward given the conditions, but Rocha believes the boat-handling skills of the Porron crew made all the difference.
"We have a very similar speed to the other Swan 45s, but in the manoeuvres these guys are very strong," advises Rocha.
"We win on small details. The races are very close and the points difference at the end of the event is often close too. The team has been together for two years. They know the boat. The communication is solid. It makes it easy for me to just concentrate on my job."
ClubSwan 42
Lorenzo Mondo and Far Star won at the Monaco Swan One Design in 2018, and winning again brought a smile to Mondo's face.
Three wins from three left the other boats in class clutching at straws, but Mondo was gracious in victory.
"It was not the big challenge we hoped for, but we are very happy to win here," he said.
"We expect in Scarlino the challenge will be much greater. There will be more boats and more fun. Maybe the wind will be more generous too!"