The Welcome Office, headed by Laurence Garino, organized an information meeting at the Club des Résidents Étrangers de Monaco (CREM) for new and future residents.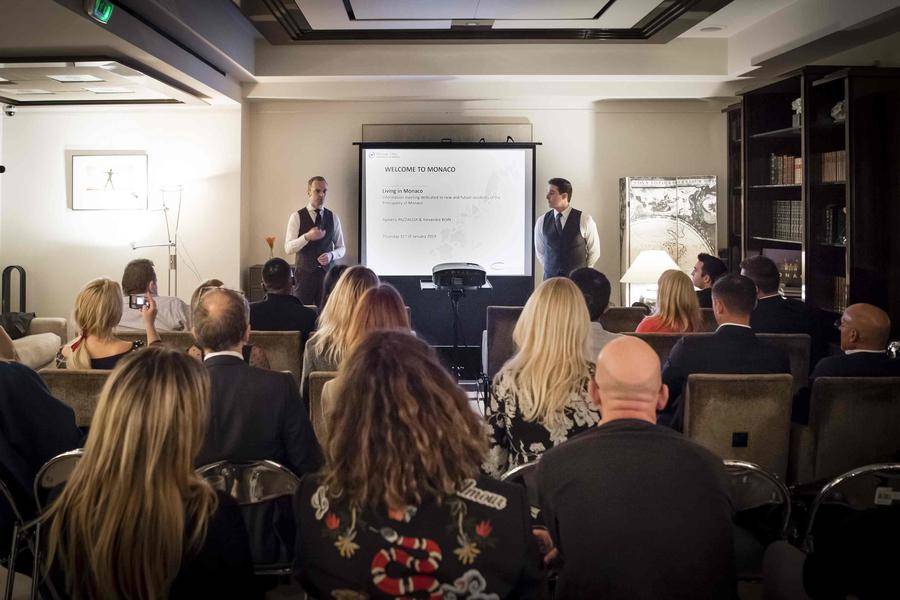 This meeting allowed to present the different practical aspects related to the life in the Principality, from the health offer to the various means of transport, the education or the creation of company. At the end of the presentation, the participants were able to exchange in English, French or Italian with the members of the Welcome Office. This type of meeting also allows guests to meet other residents.
The Welcome Office is the point of entry for people planning to move to Monaco, either privately or professionally. This service fulfills a role of welcome, listening, advice and guidance. The operation will be reiterated within the CREM which is also a vector of integration of newcomers.