The connections between environmental health and economic practices were explored at a thought-provoking event called 'Natural Capital: Challenges and Solutions for a Sustainable Future' that was held at the Yacht Club de Monaco on 9th November.  
Co-organised by BNP Paribas Monaco, the Centre Scientifique de Monaco (CSM) and the Prince Albert II of Monaco Foundation (FPA2), the conference spotlighted the urgent need for the integration of sustainability into economic practices.  
"Putting a cost to the natural stock is showcasing its inner eco-systemic value," said Professor Denis Allemand, the director of the CSM, during his opening remarks. 
Another key speaker, Françoise Puzenat from BNP Paribas, then emphasised the critical role of banks in this endeavour, stating, "The preservation of 'Natural Capital' is fundamental, both for present and future generations. Banks have an updated role in adapting financing criteria to better take into account these topics."  
KEY TAKEAWAYS
The first panel of the event, chaired by Fabio Vitale from BNP Paribas Wealth Management, convened a diverse group of experts, including Lorenzo Bramanti, a Senior Researcher at LECOB-CNRS, who captivated the audience with his insistence on "innovative, boundary-breaking approaches", and Romain Renoux, Executive Director at The MedFund, who acknowledged the conference's "potential for innovation in environmental conservation".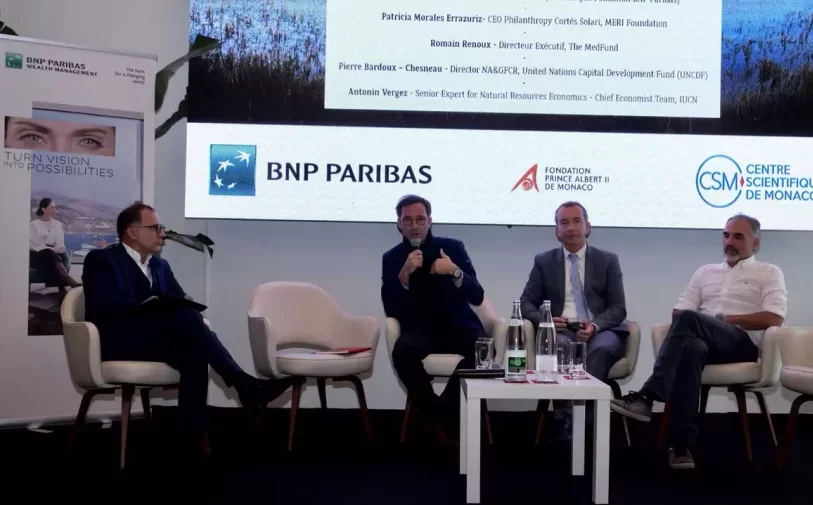 Economist Antonin Vergez, who specialises in natural resources, stressed the importance of "tools for biodiversity and ecosystem assessment", while Pierre Bardoux, the Director of the Nature Assets Team and Global Fund for Coral Reefs at the United Nations Capital Development Fund, highlighted the pressing mission of the Nature Asset team in "addressing the current mass extinction crisis." 
In the second panel, led by Joana Foglia, a sustainable finance expert, discussions deepened. Representatives from The Blue Alliance presented their "innovative strategies for managing marine protected areas", which are vital for marine biodiversity preservation. Rachid Benchaouir, the founder and CEO of Coralliotech, then spoke about sustainable marine biology practices.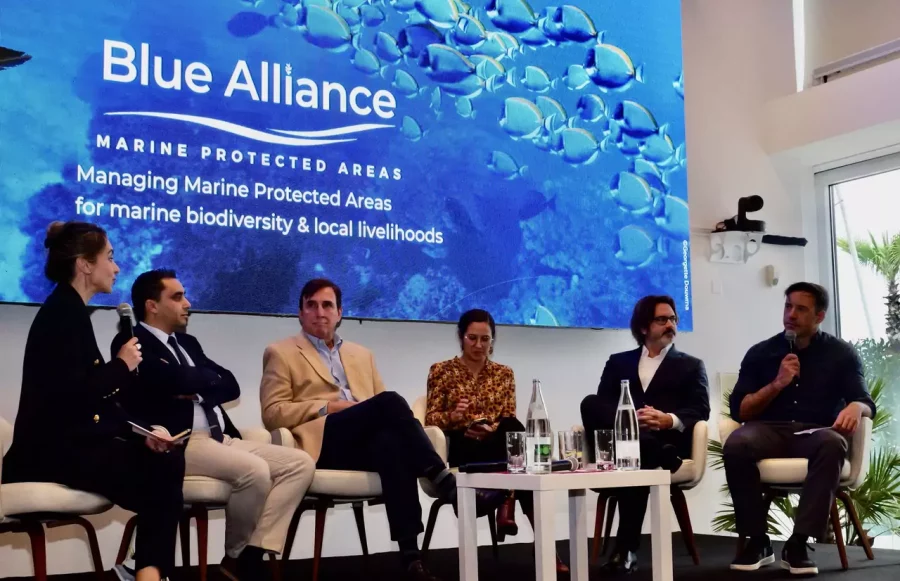 Marc Garcia Duran Huet, the Executive Presidentof Underwater Gardens International, urged attendees to recognise that "the most marvellous technology is nature", reflecting his personal background in environmental sciences. 
The last panel, moderated by Doctor Nathalie Hilmi of the CSM, interlinked financial and planetary health. Rym Ayadi, a professor at City University London, a respected economist and the Director of the Euro-Mediterranean Network for Economic Studies, succinctly captured the essence of this part of the event programme, saying, "The health of the planet is connected to our health." 
According to the organisers, the outcomes of the various panels will be written up to "serve as a working paper in view of COP28", the United Nations Climate Change Conference set to take place between 30th November and 12th December in Dubai.    
Join the Monaco Life community – the largest English media in the Principality. 
Sign up for the Monaco Life newsletter, and follow us on  Facebook, Instagram  and  LinkedIn. 
Main photo: Panel No.3, which was moderated by Doctor Nathalie Hilmi, Head of Environmental Economics Section at the Monaco Scientific Centre
All photos by Monaco Life